Hi friends!
Some of you might have already seen it on my Instagram: We went on another weekend trip to Berlin! In the following article I am going to tell you why we chose to spend a weekend in a different area of Berlin this time. Furthermore I'll give you 5 reasons why you should definitely visit Berlin Friedrichshain-Kreuzberg 🙂 !
Here's a quick overview:
The artistic variety is breathtaking
Explore unique little shops & cafés!
The views of Spree river are amazing
Proximity to interesting sights is a big plus
Lower prices
Why did we choose this area of Berlin for our weekend trip?
Visits to our German capital have been quite frequent but usually I've always preferred staying in areas like Charlottenburg, Schöneberg or Prenzlauer Berg. I simply like the neighborhoods with stylish hotels, boutiques and restaurants.
However, I have also always been interested in exploring more of the artsy vibe and historical aspects in former East Berlin. So this time we wanted to see more of Friedrichshain-Kreuzberg to check out if the area can live up to the hype.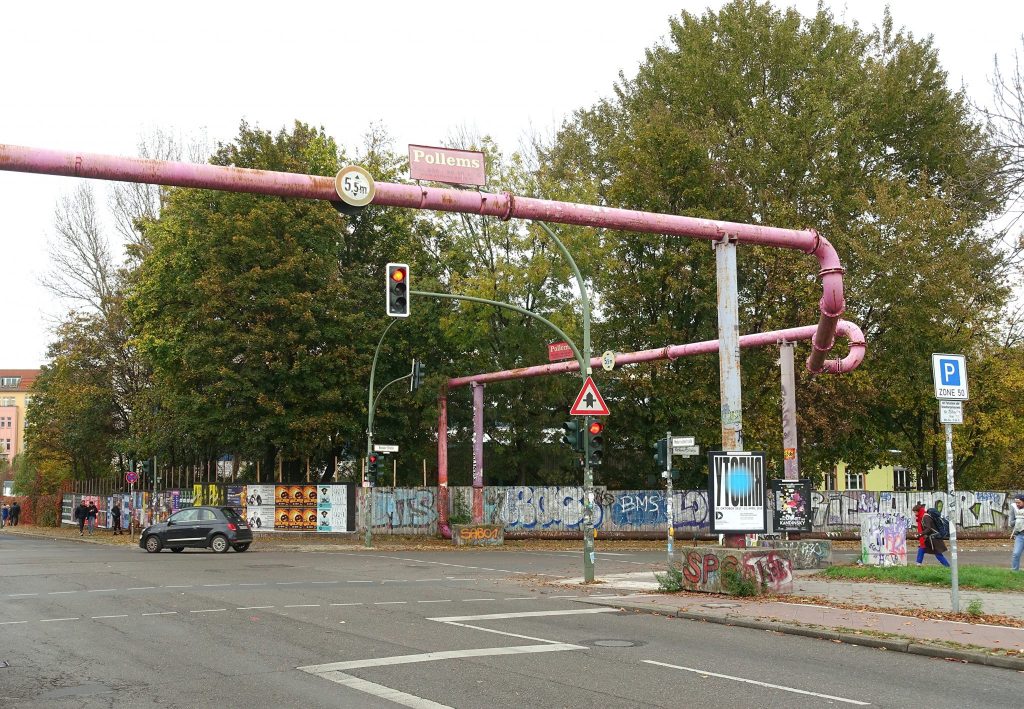 5 reasons why you should visit Berlin Friedrichshain-Kreuzberg
After spending a magnificent October weekend in this part of Berlin, I am absolutely convinced that it's worth a visit!
In general I believe that Berlin is not a city for a simple 2-days-weekend trip since there is so much to explore.
So whenever you can manage to visit Berlin I would highly recommend planning a 5-days-visit or coming back several times.
It's so much easier to spend 1-2 days in each area (my choice: Charlottenburg/Mitte/Friedrichshain-Kreuzberg) and change hotels than trying to cover the whole city staying in one place. Berlin is huge and it can take forever to get from A to B.
So let's focus on the reasons why Berlin Friedrichshain-Kreuzberg is worth your attention!
For more visual impressions, check out my YouTube video (Subscribe to my channel if you like it 🙂 ):
1.) The artistic variety is breathtaking!
The area of Friedrichshain-Kreuzberg will literally make your heart jump if you're into street art!
First of all, the area is absolutely colorful, no matter where you go. And whether you prefer walking along the East Side Gallery and learn something about the history of Berlin's wall or whether you just enjoy checking out different street artists: Friedrichshain-Kreuzberg is the right place for you!
Of course there are also several art galleries but exploring art in the streets was far more interesting for us since it was a sunny October weekend.
Here are some impressions: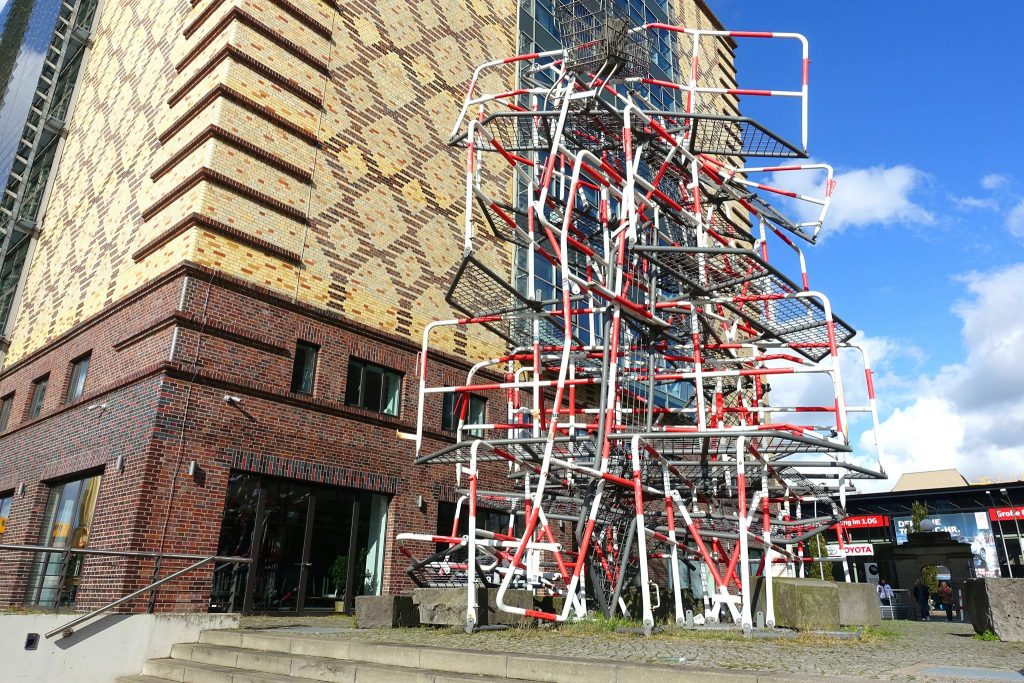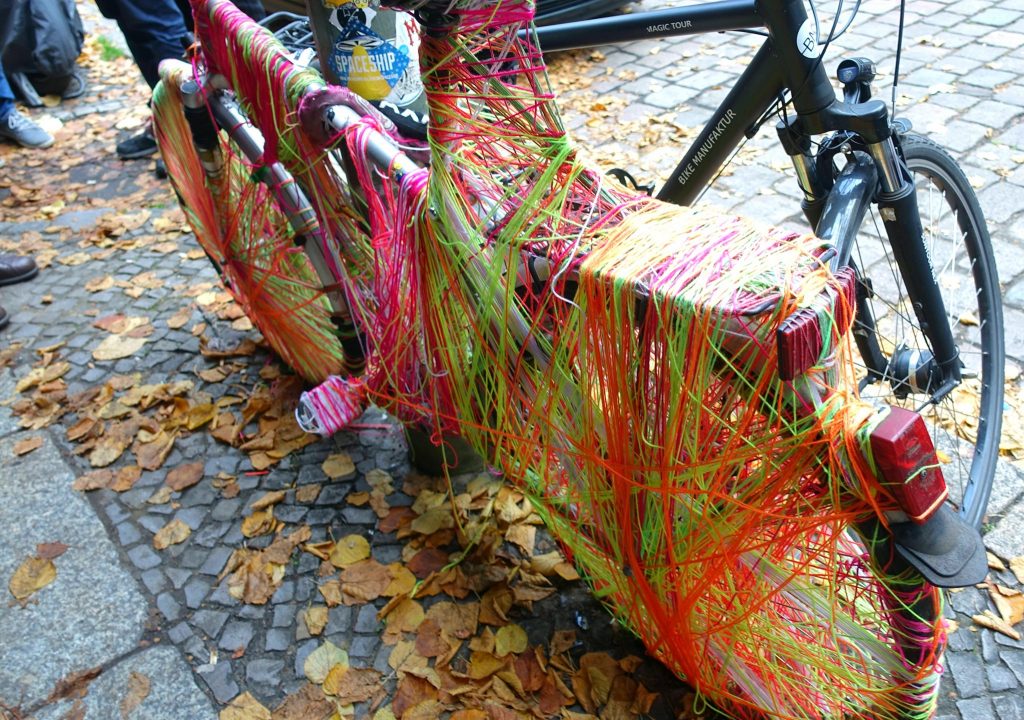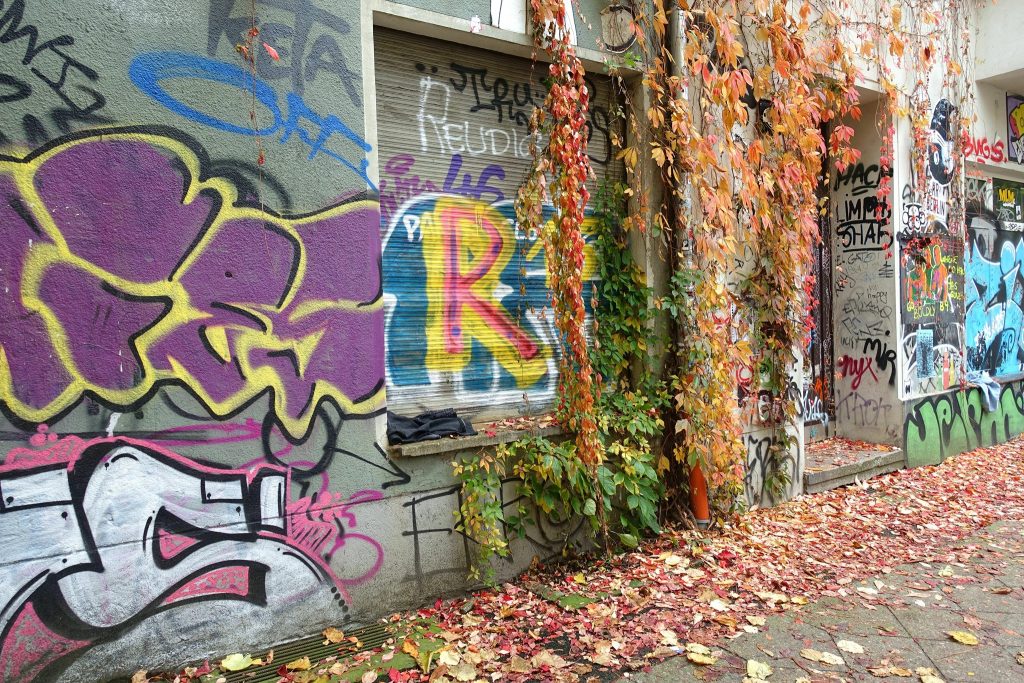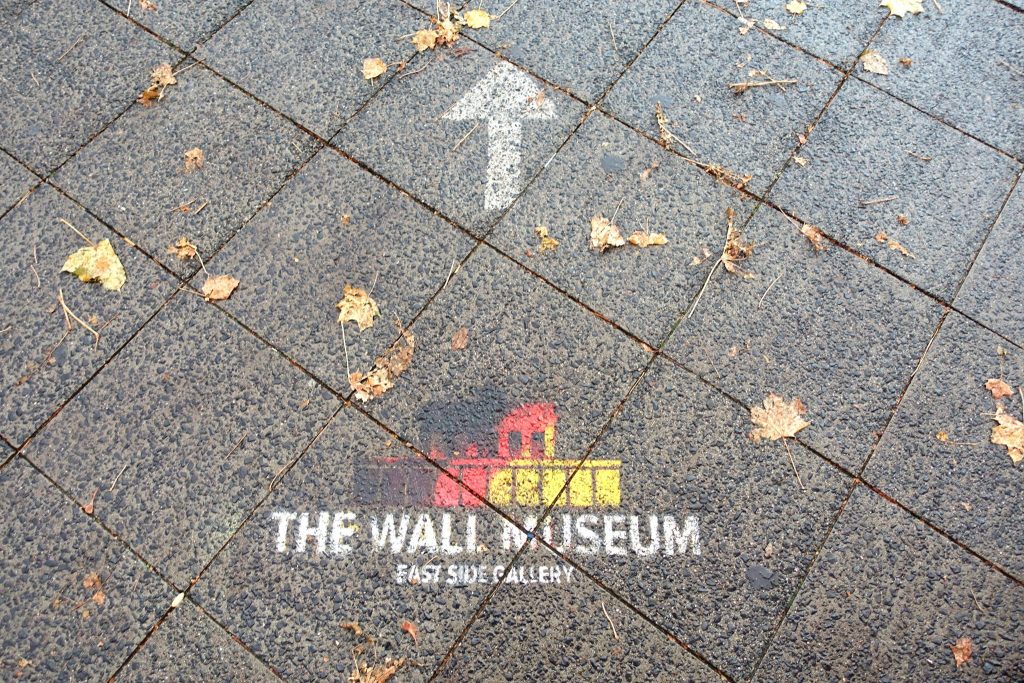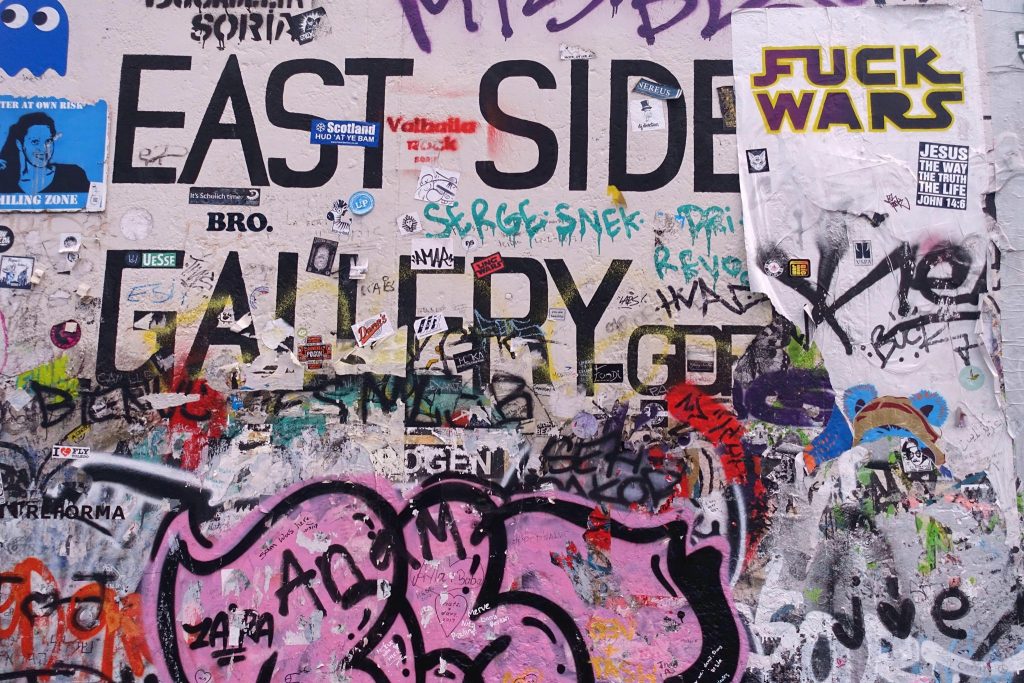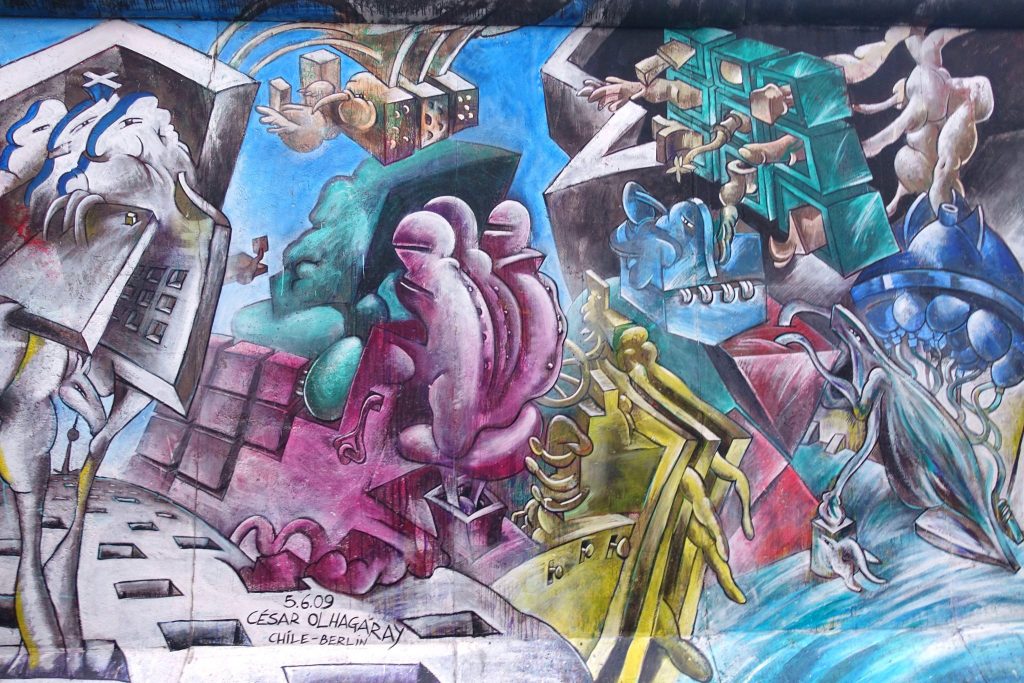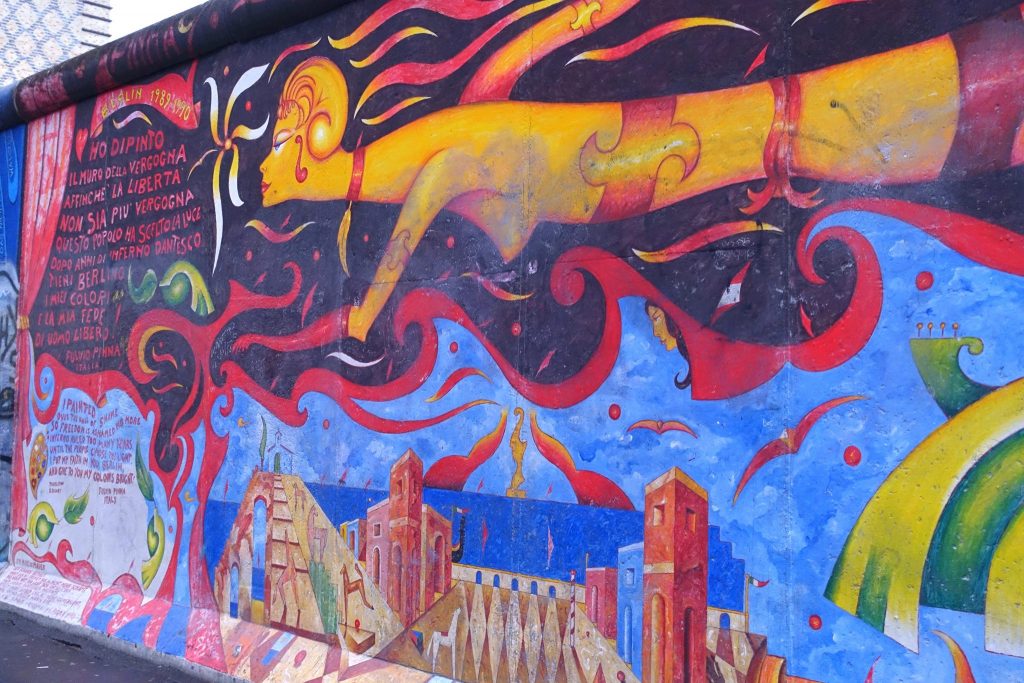 2.) Explore unique little shops & cafés!
If you need a little break and your feet are tired from walking around, here are the good news:
There is a huge variety of lovely cafés, coffee places and other little restaurants to choose from! You will find a unique spread of different food, healthy options and dishes that you have never tried before.
Our favorite place while visiting Friedrichshain-Kreuzberg was definitely Datscha, an amazing Russian restaurant.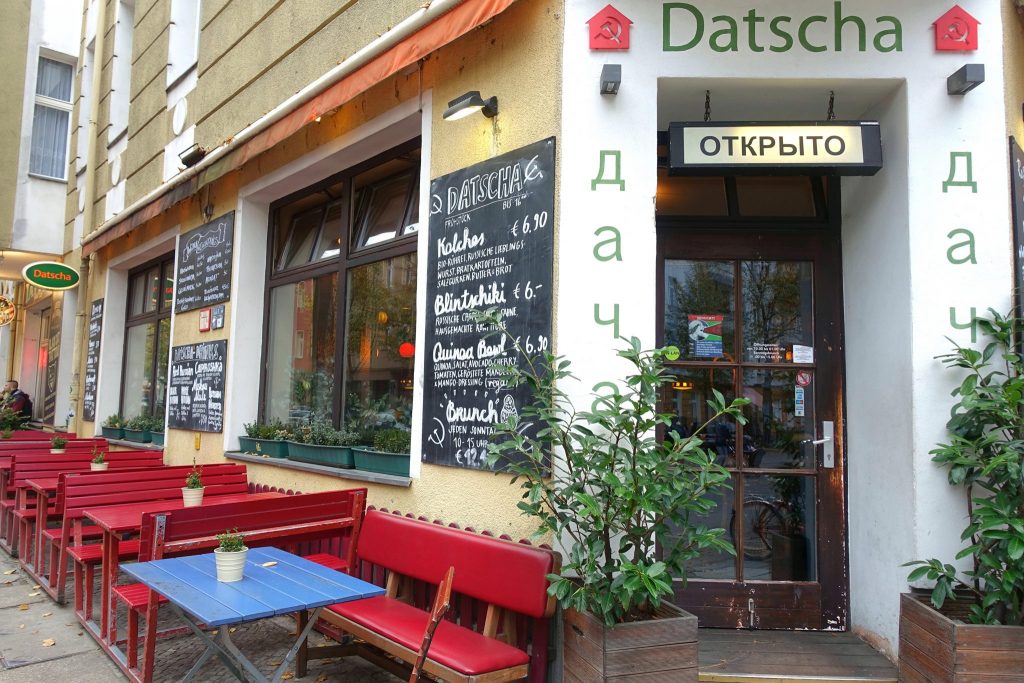 I have always been a fan of Russian food but it's really hard to find here in Hamburg. Have you ever tried Russian food? My favorites were definitely the blini and dumplings with mixed fillings. Have a look at some of the things we have tasted: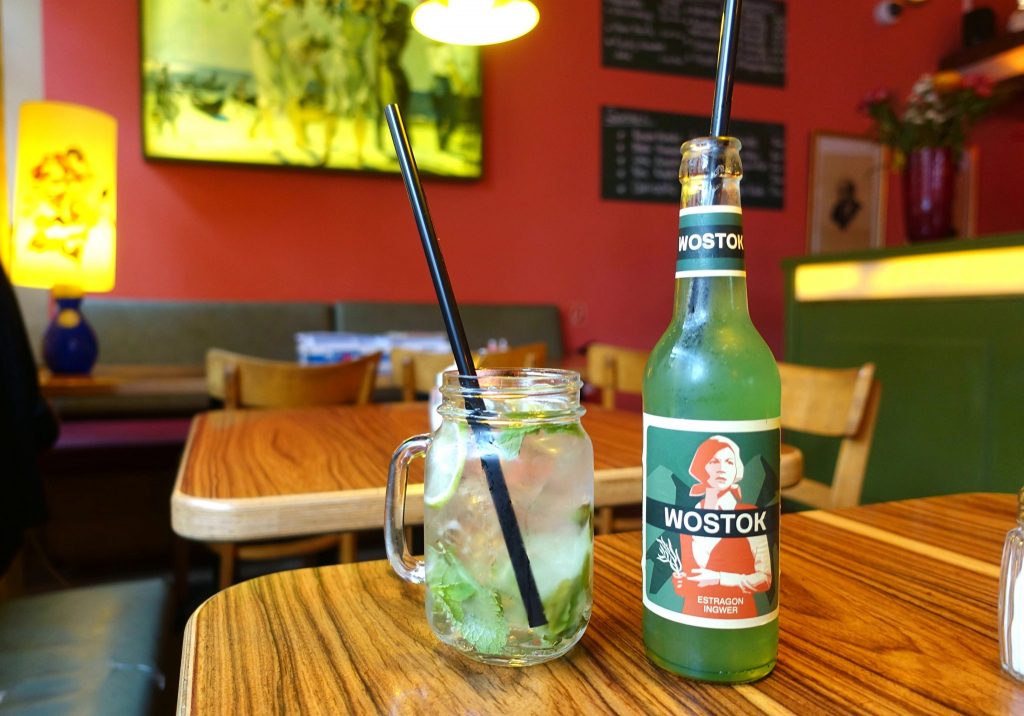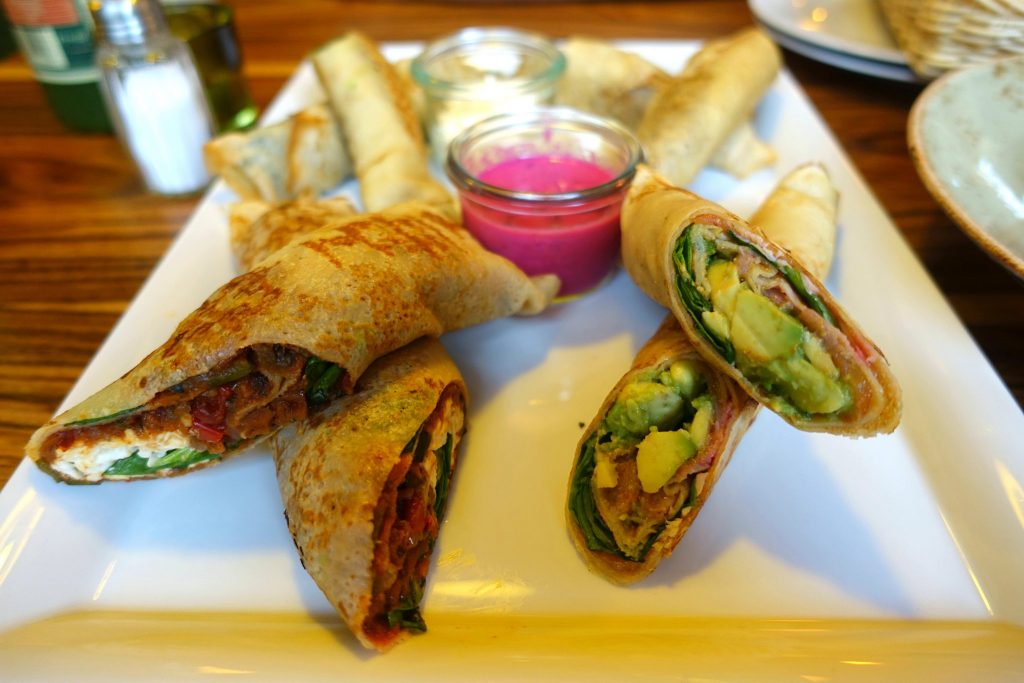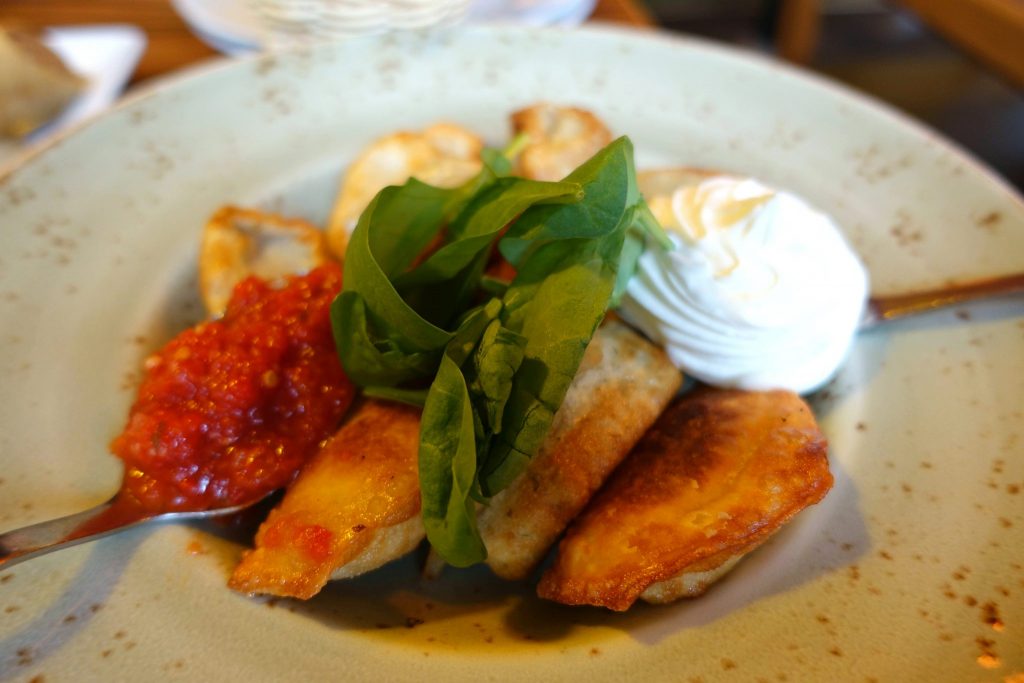 After regaining your strength by eating delicious food, you might want to have a look at the little shops in the area of Berlin Friedrichshain-Kreuzberg.
The biggest advantage of these shops is that they mostly don't offer mainstream goods. Instead the shop owners focus on vintage books and clothes and street art items. Strolling around in this area is just amazing and you will enjoy the friendliness and relaxed vibe there.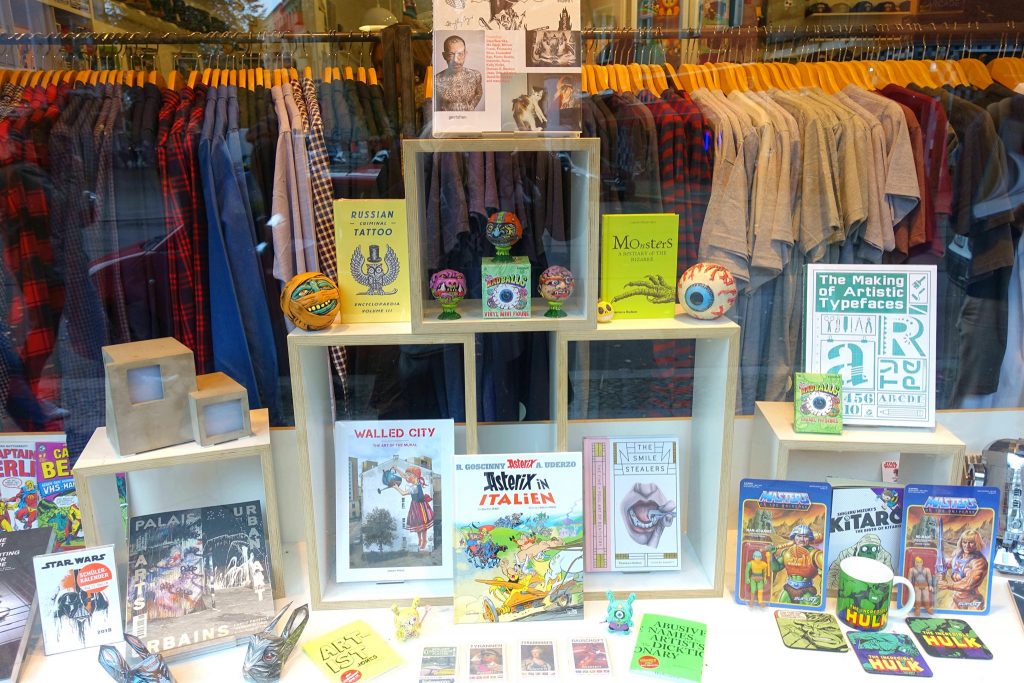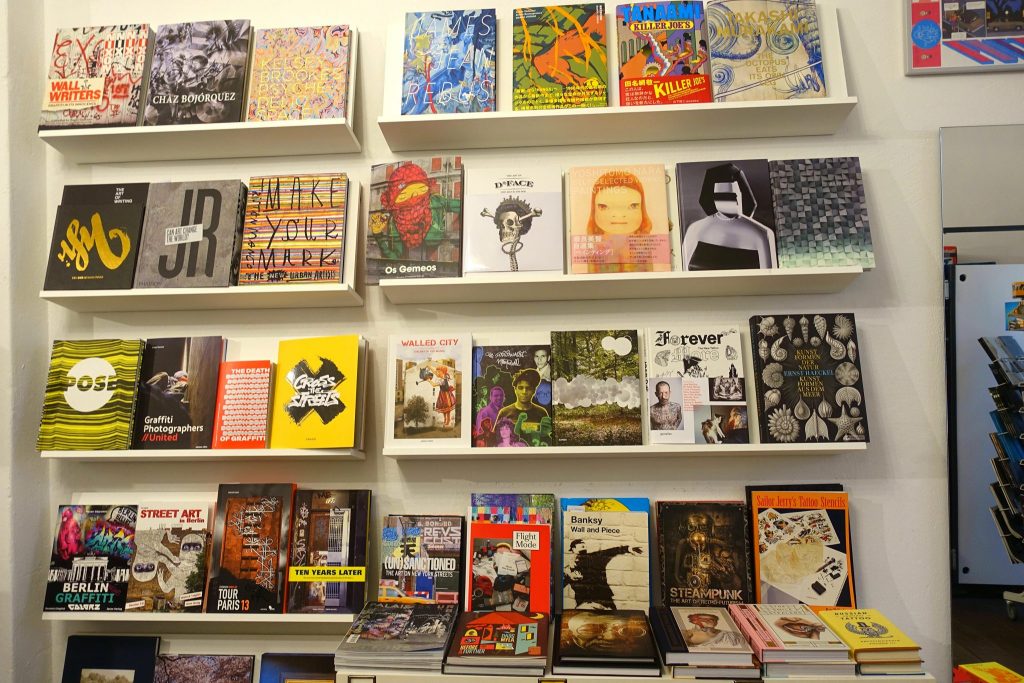 3.) The views of Spree river are amazing!
Another advantage of visiting the area of Friedrichshain-Kreuzberg in Berlin is being close to Spree river.
In summer there are countless bars and beer gardens where you can enjoy the view. Nevertheless the area is still amazing in fall since you can go on a boat trip or just take a relaxing walk.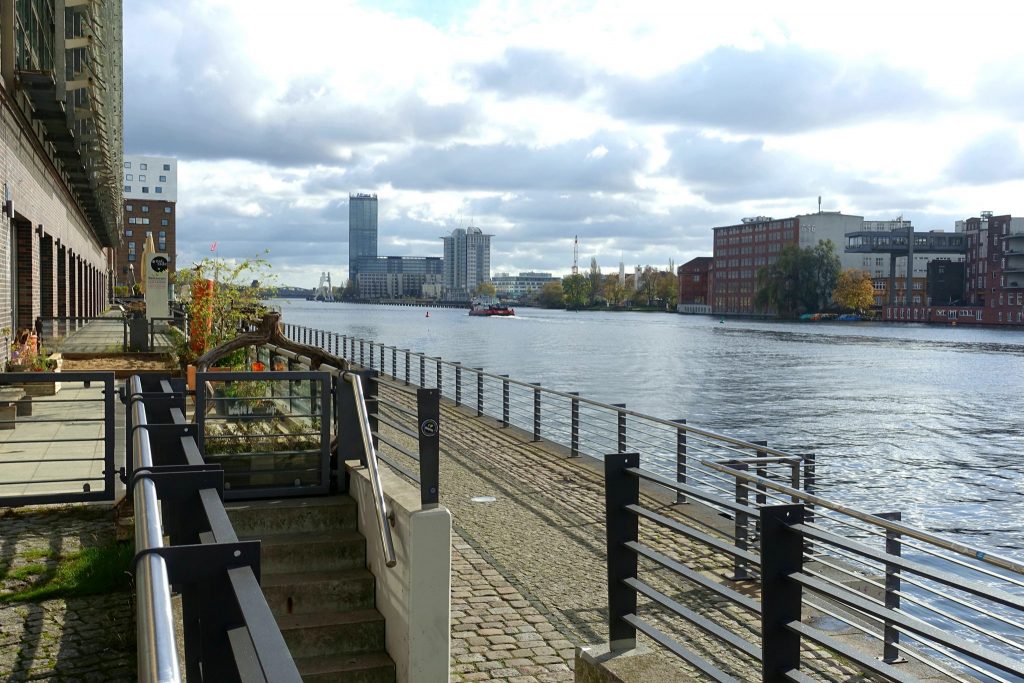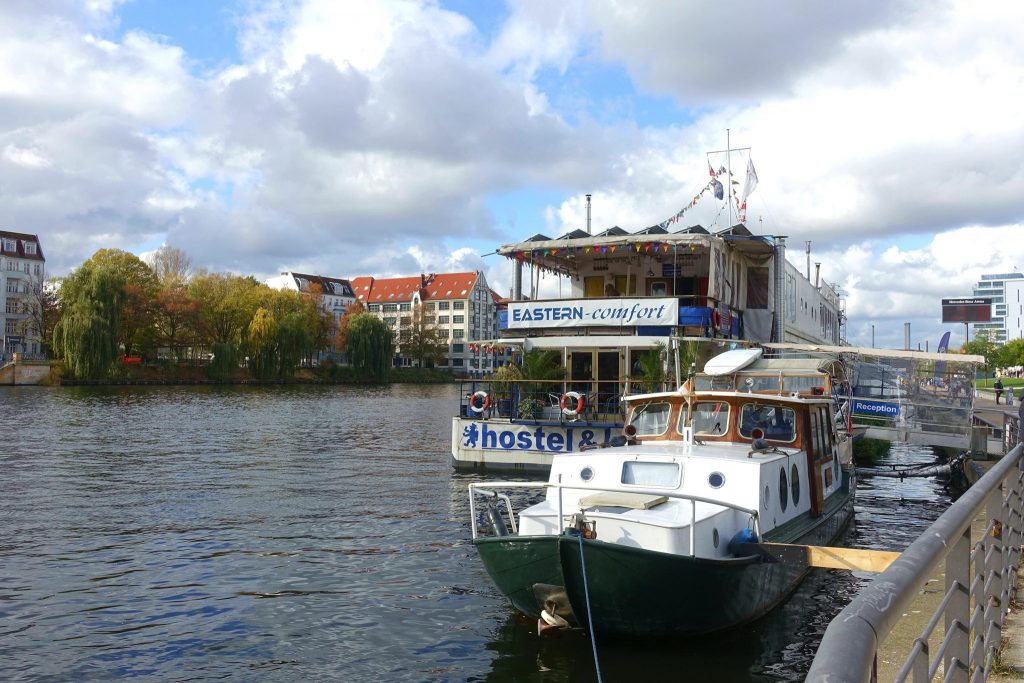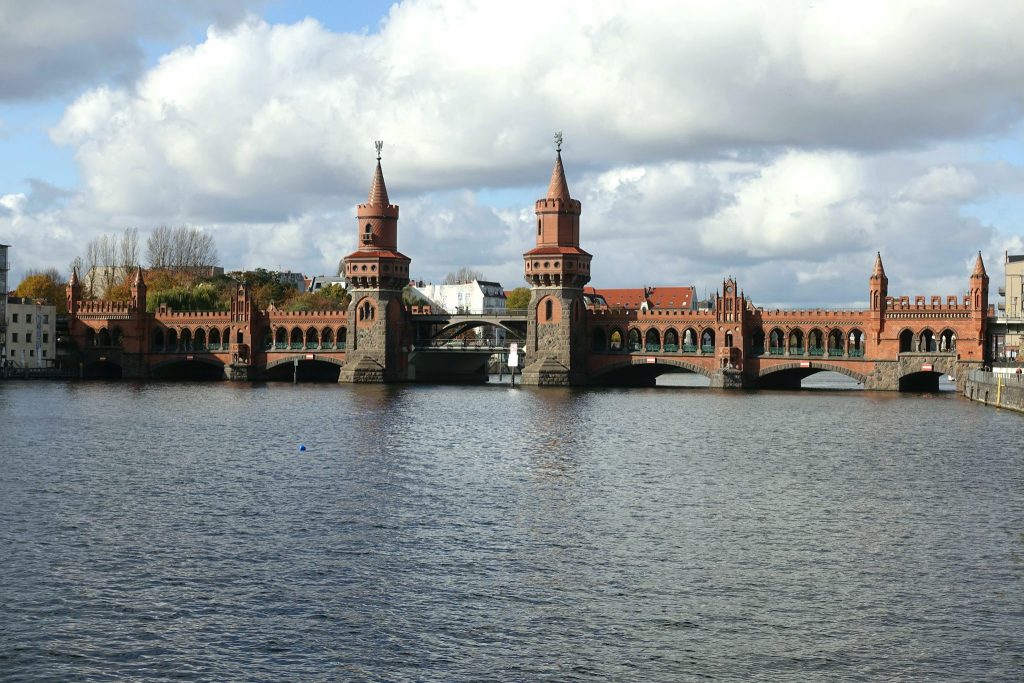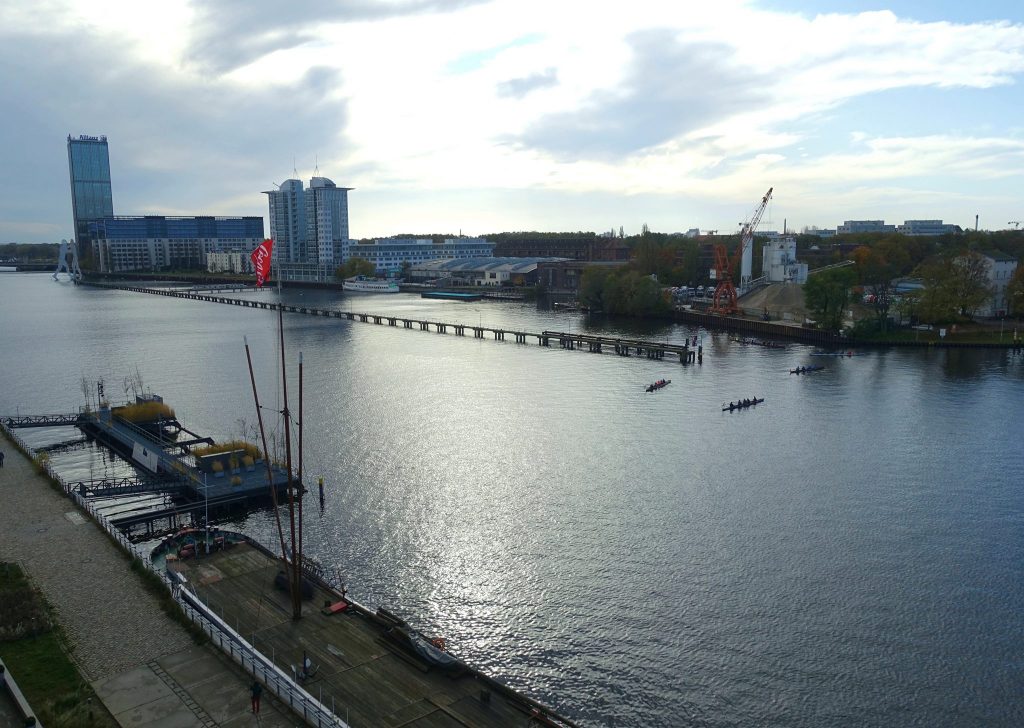 If you want to take a boat trip I would highly recommend walking to Mercedes-Benz-Arena and enter the tour there (Reederei Riedel).
There's an amazing 1-hour-trip that will take you to Tiergarten. On the way you will see lots of breathtaking city views and sights like the Dome, TV Tower, Reichstag and many more.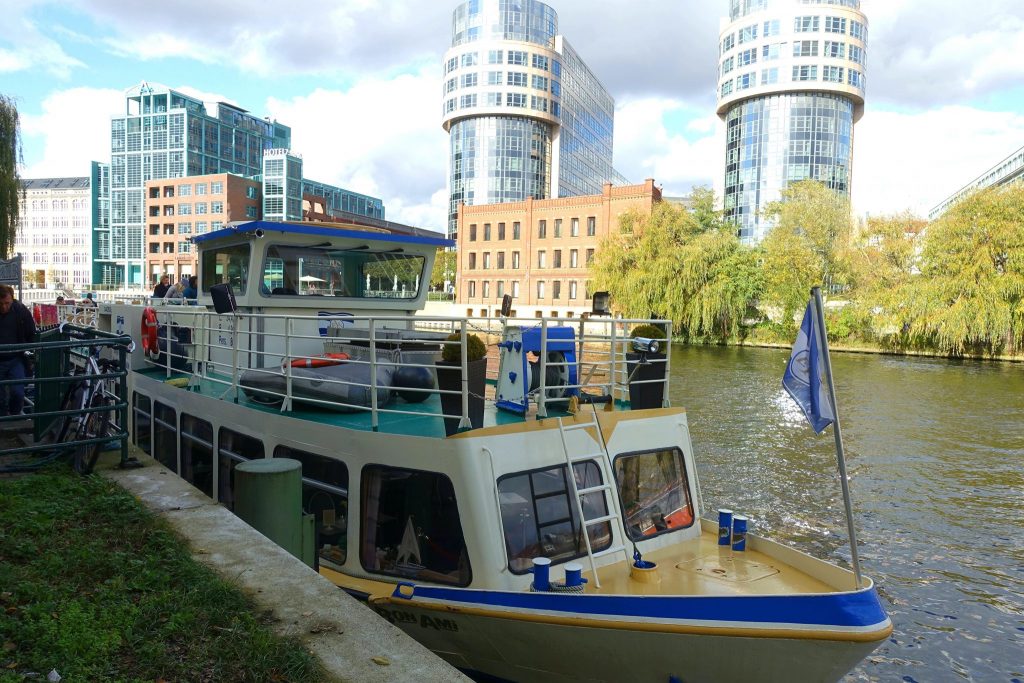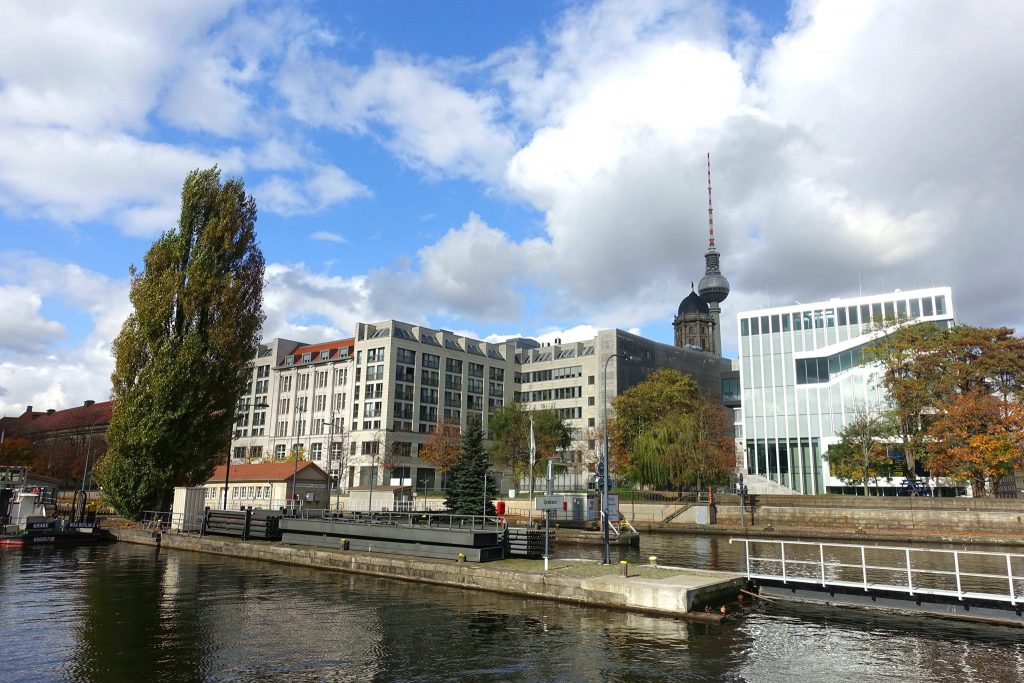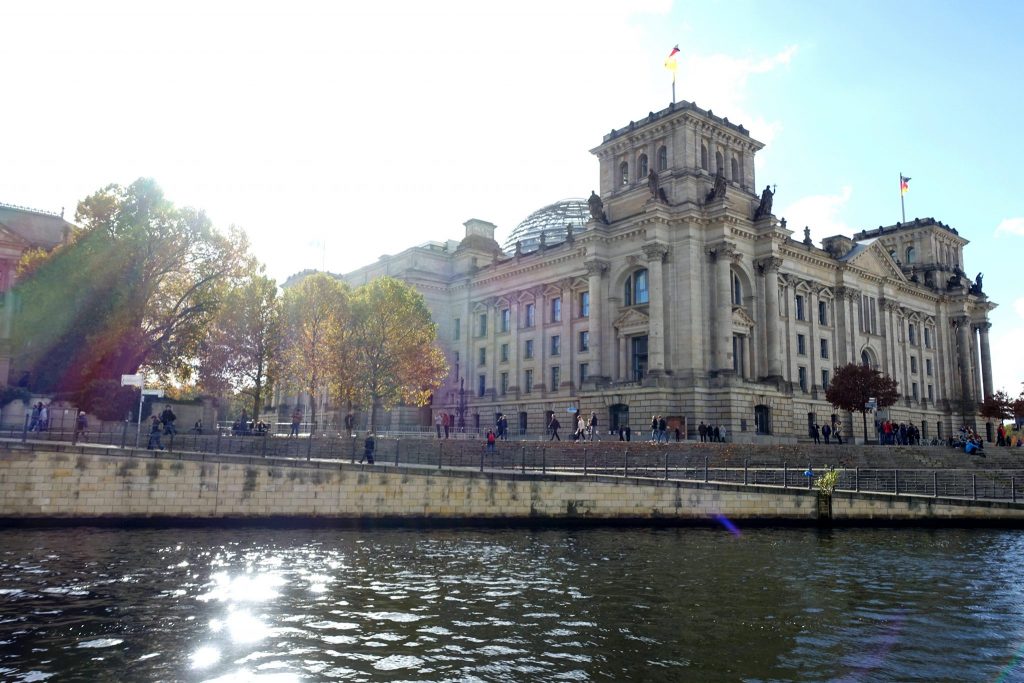 4.) Proximity to interesting sights is a big plus
Even though I believe that Berlin isn't a city that can be fully explored in 2 days, visiting and staying in Friedrichshain-Kreuzberg makes it possible to reach many sights quickly.
Especially the East Side Gallery is easy to reach and also Alexanderplatz, Hackescher Markt as well as Checkpoint Charlie are only a short subway ride away.
When visiting Friedrichshain-Kreuzberg I would choose a hotel that is close to the stations Warschauer Straße or Ostbahnhof since they offer great connections.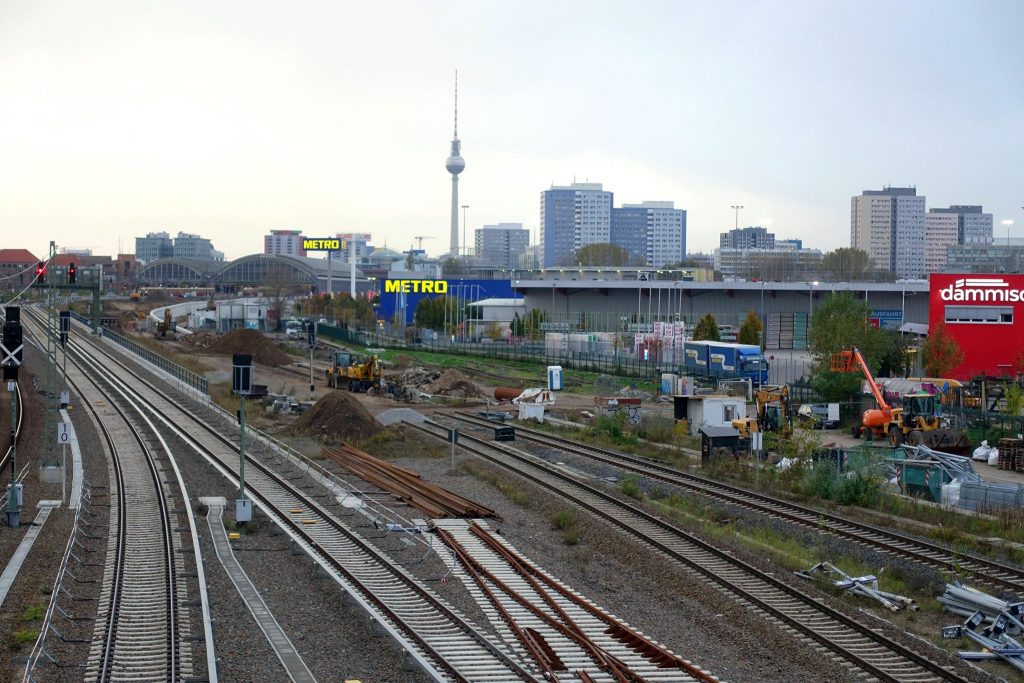 After taking our boat trip that ended at Tiergarten in former West Berlin, we took the subway back to Alexanderplatz since we had a little bit time left.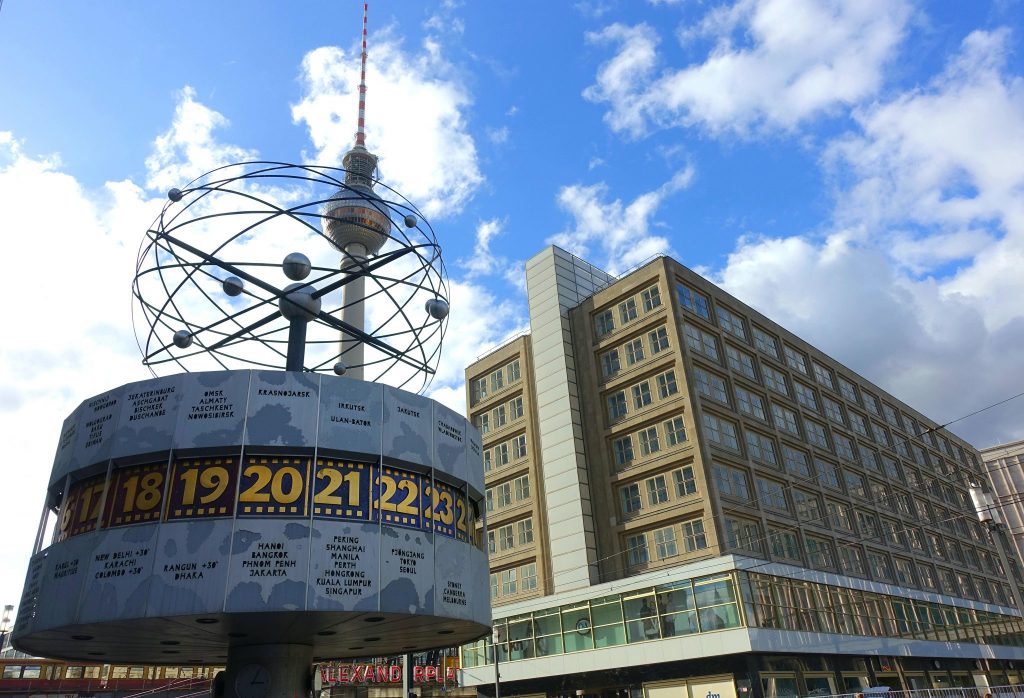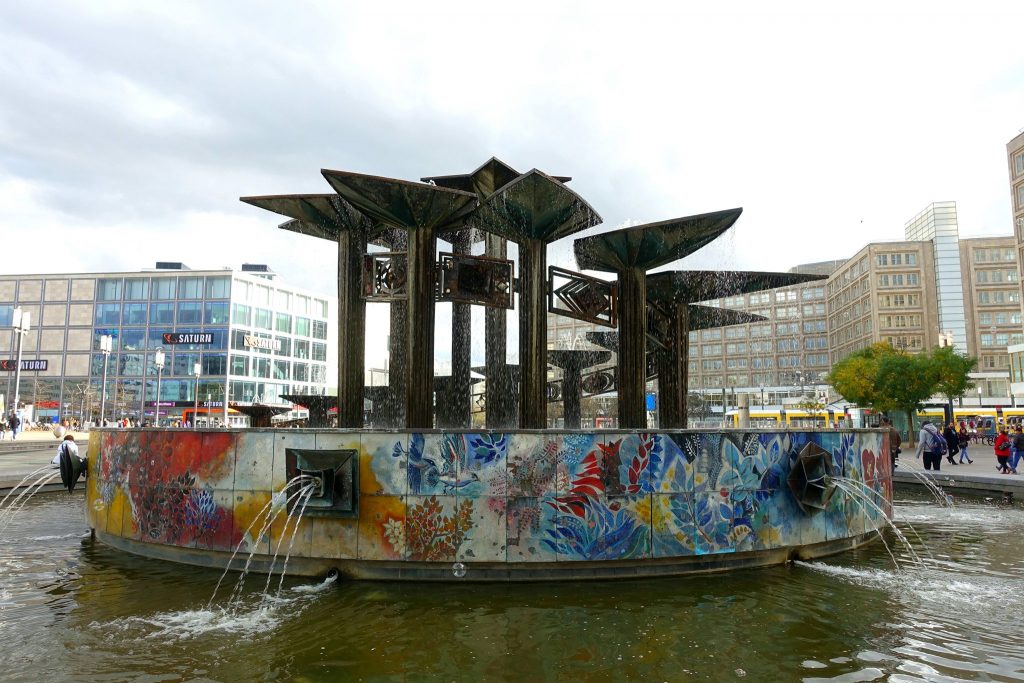 5.) Lower prices
After showing you the essential parts of our visit to Berlin Friedrichshain-Kreuzberg there is one thing left to say: Staying in former East Berlin is way cheaper than finding a hotel, shopping and eating in other parts of Berlin.
I generally believe that traveling should offer the highest comfort possible and that being too thrifty can ruin your trip. However, there are also some great hotels in this area and certainly there's no lack of great places to eat and shop.
It all depends on your personal taste ;).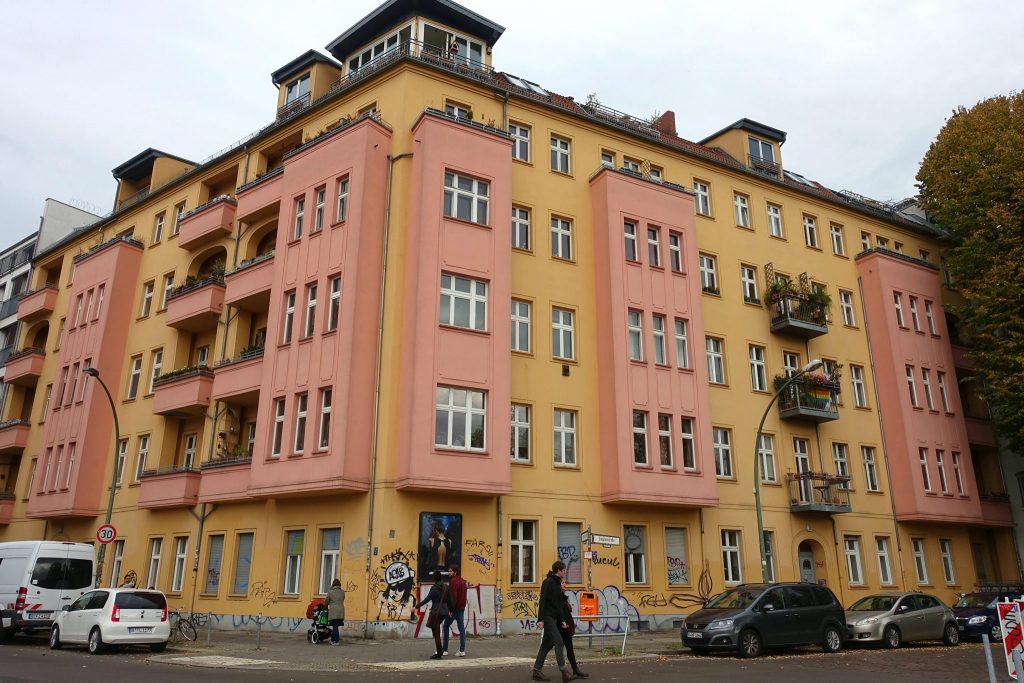 My conclusion
After visiting Berlin Friedrichshain-Kreuzberg I can definitely say that it was a great change!
The vibe there is generally more relaxed, artsy and open-minded in contrast to other parts of Berlin.
I can honestly not tell you which part I ultimately prefer! However, as I have stated before, every area in Berlin is so different that choosing is certainly not the purpose here.
In conclusion, I would totally recommend for you to visit Friedrichshain-Kreuzberg and enjoy the many advantages this area has to offer.
Have you ever been to that part of Berlin before? Or would you love to go there and explore it?
Feel free to let me know in the comments below 🙂 !