Hi travellovers and friends, most of you probably know already how excited I still am about our vacation in Miami Beach in March. I have got so many questions about what to do in this dreamy place that I decided to write this blogpost for you, so you'll get a better overview of how to spend a week in this fantastic city! So what are the activities that I would definitely recommend to everyone?
Seven activities not to miss in Miami:
1.) Going on a speedboat tour
2.) Shopping trip on Lincoln Road
3.) Watching the sunrise and the sunset
4.) Having cocktails on Ocean Drive
5.) Enjoying the delicious food
6.) Taking a trip to the Everglades
7.) A road trip to Key West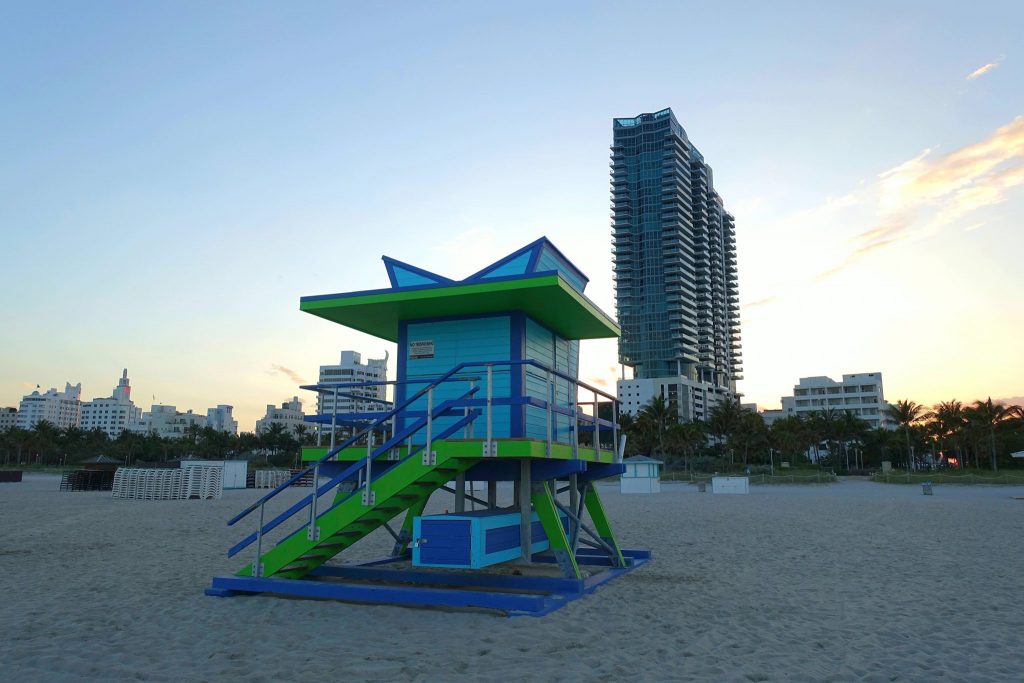 Also feel free to watch my YouTube video about our vacation in Miami! You will get an even better impression of why spending a week there is an amazing idea!
So let's start having a look at the seven activities not to miss in Miami 🙂 !
1.) Going on a speedboat tour
This was one of the first activities we did in Miami after our arrival. We had already booked the tickets here and can definitely recommend this tour! The cost is about 40$ per person for 45 minutes but it's so worth it!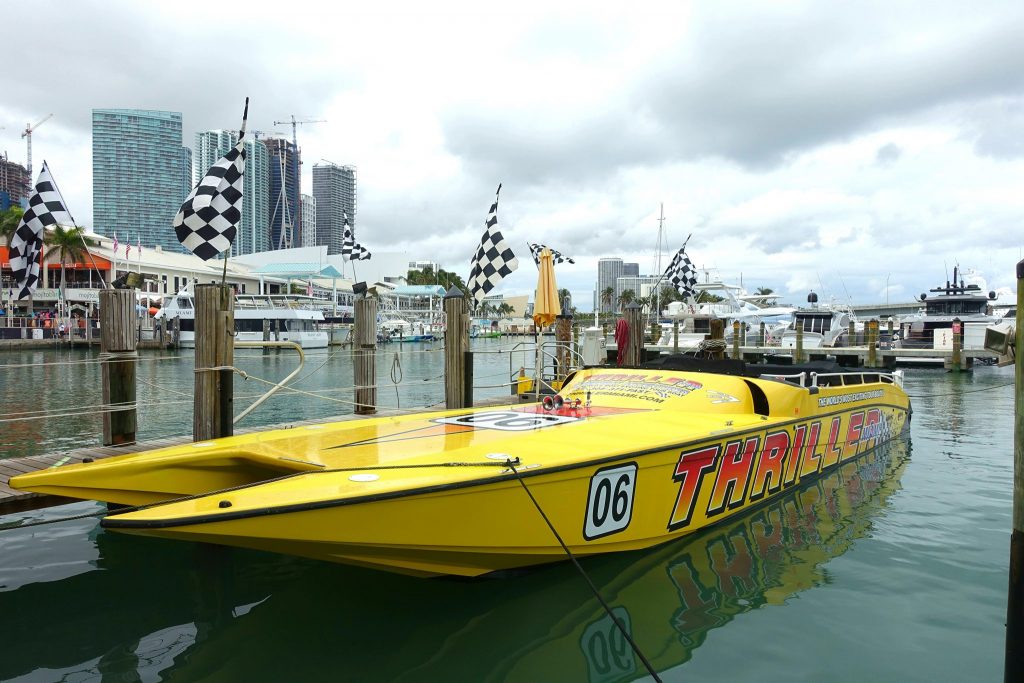 You will get an excellent overview of the harbor area, Biscayne Bay and Star Island – Millionaire's Row really is exceptional!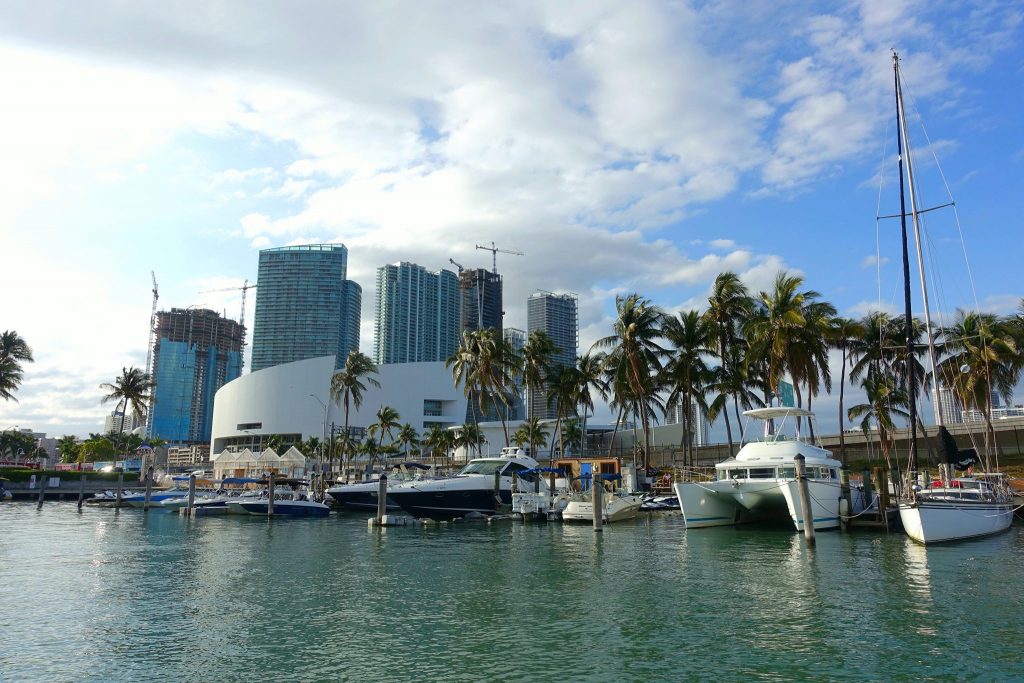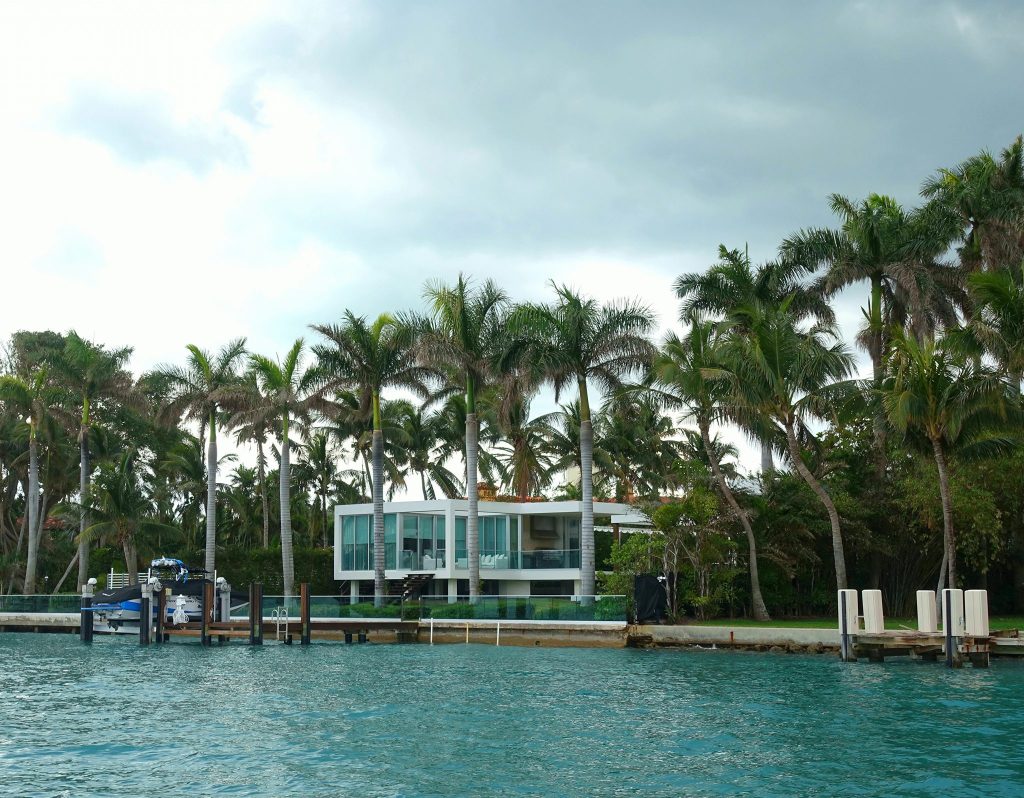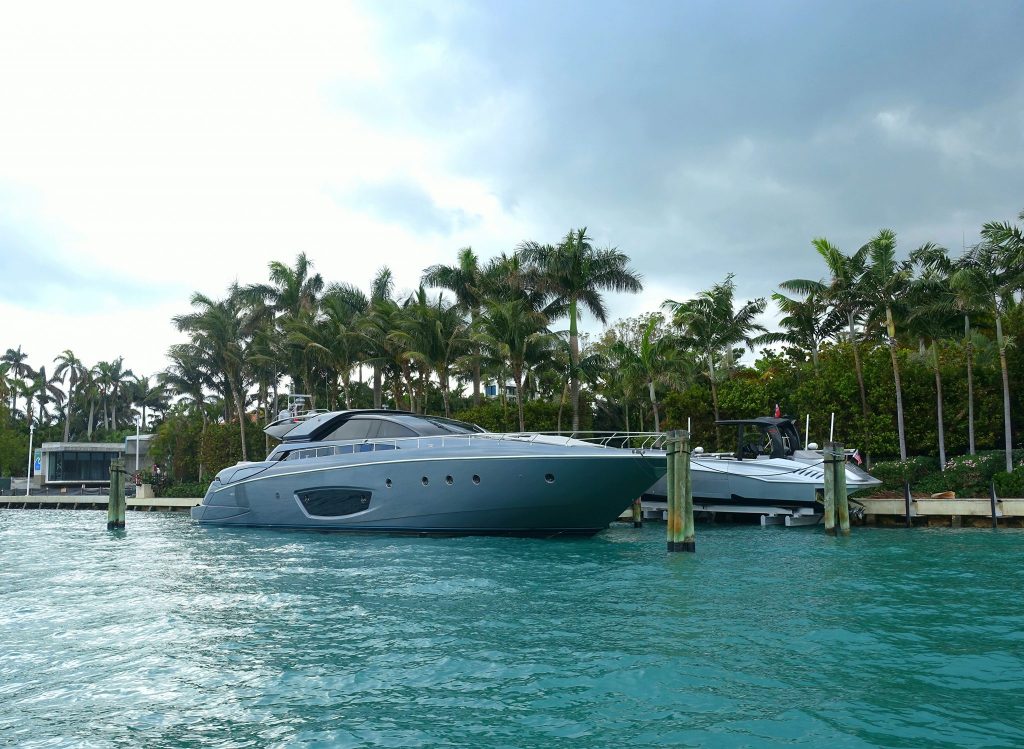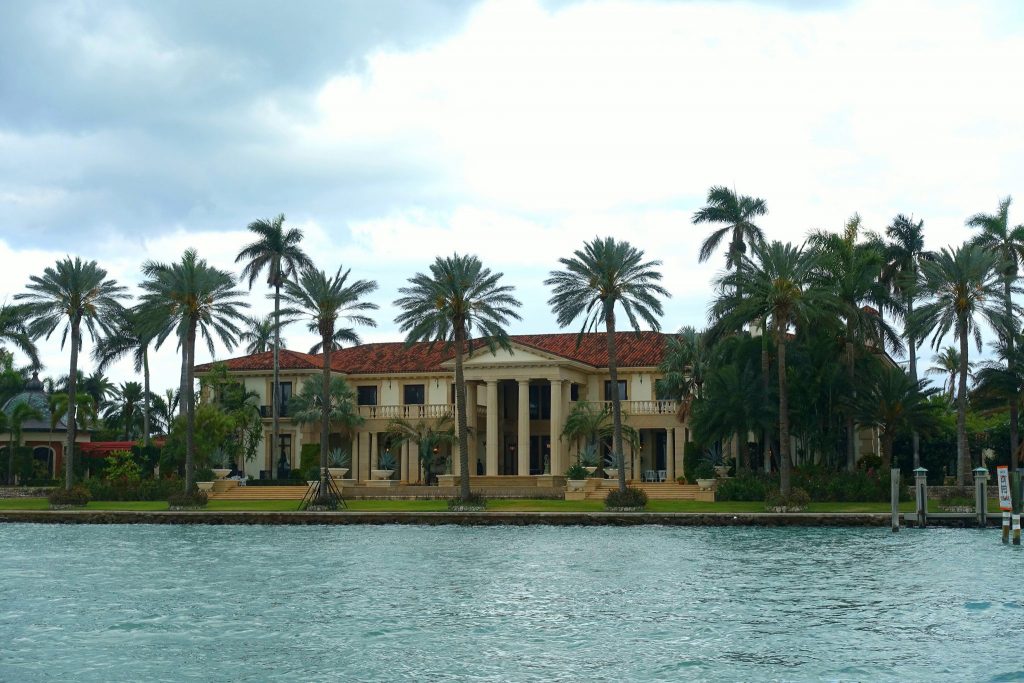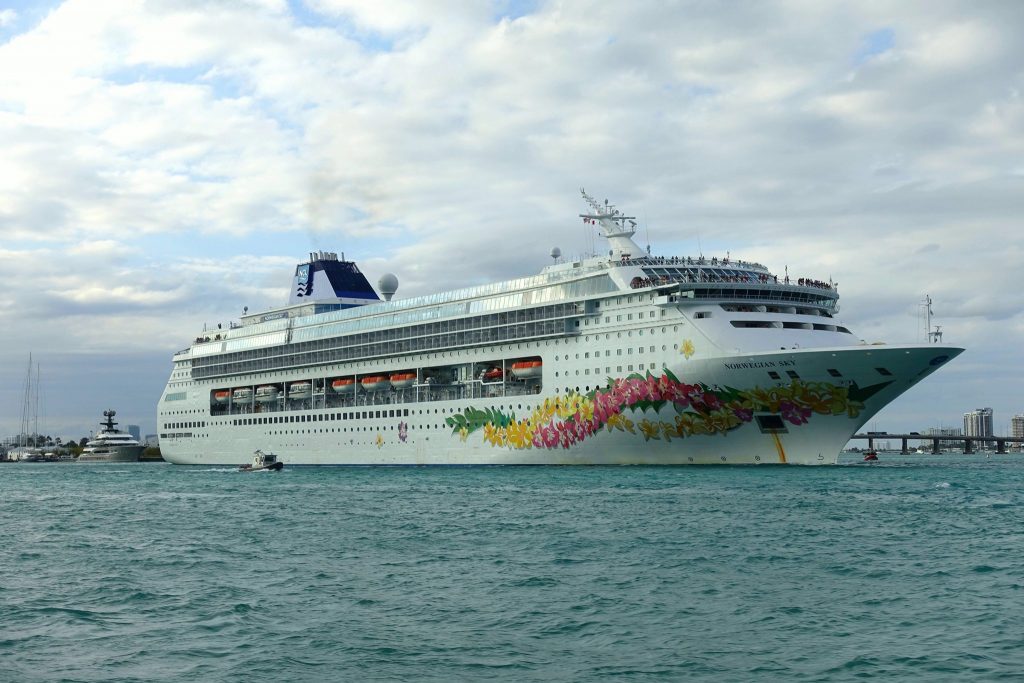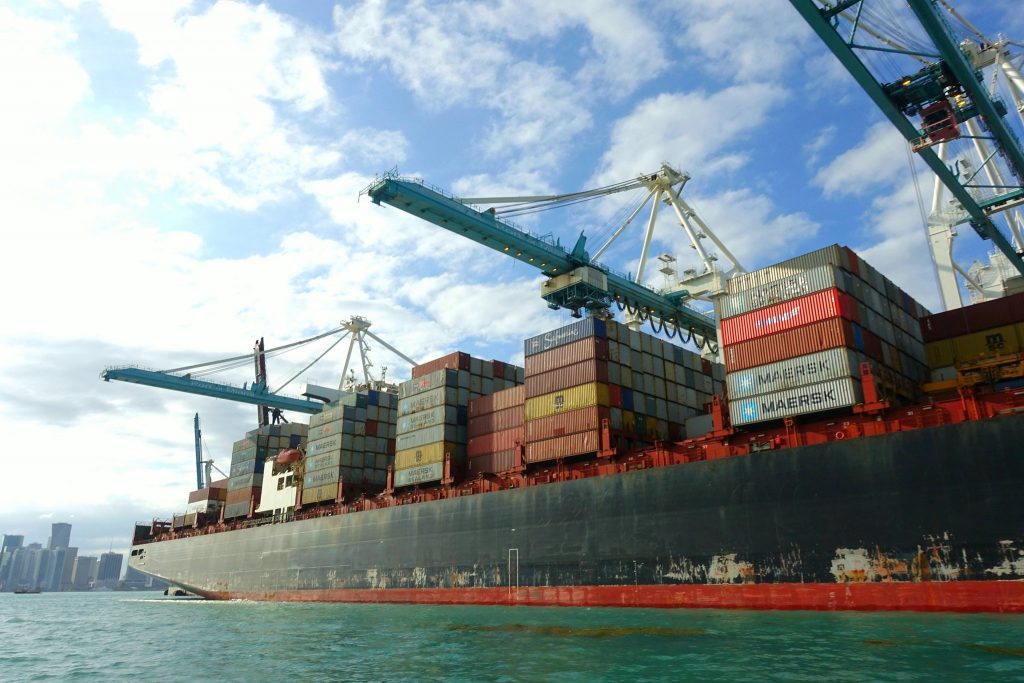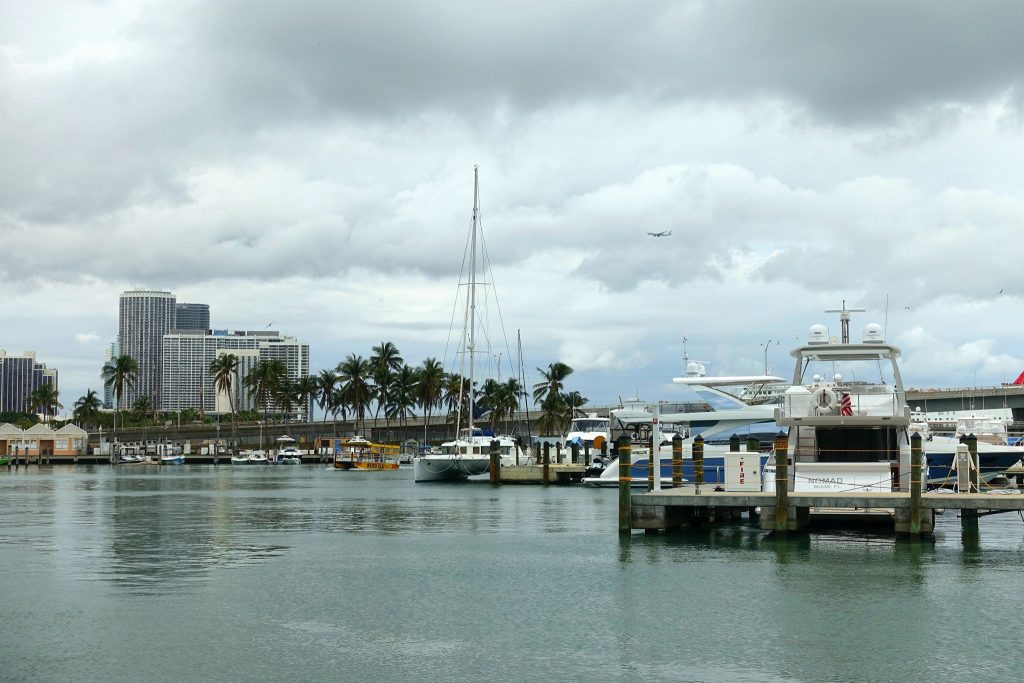 This speedboat tour is a quite adventurous thing to do and so much fun! You even get a voucher for a yummy Miami Vice cocktail afterwards: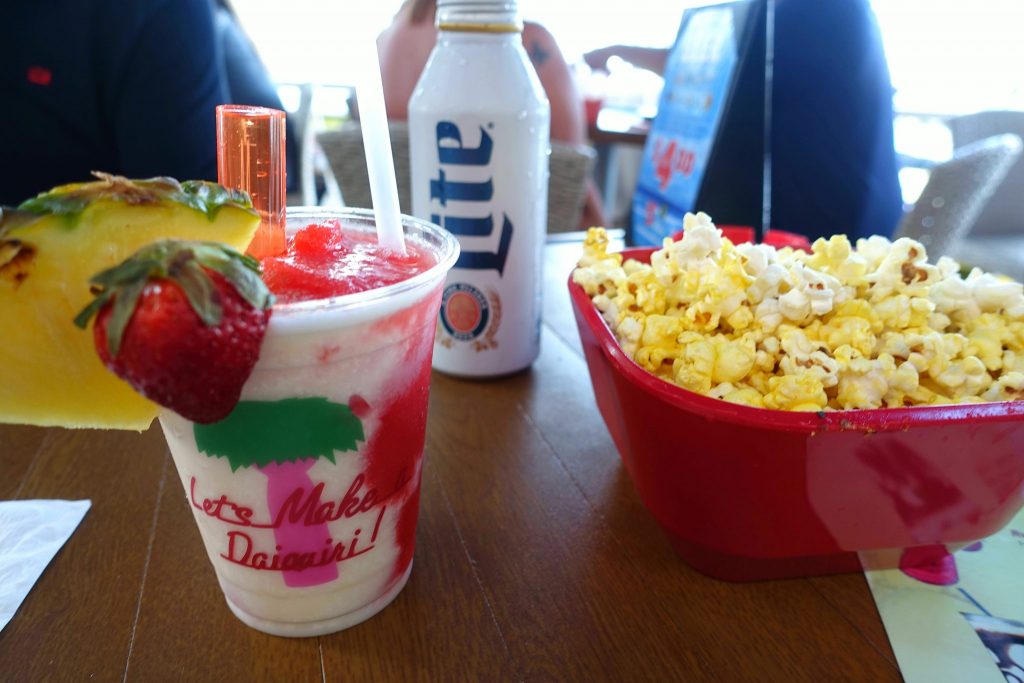 2.) Going shopping on Lincoln Road
If you are more in the mood for a relaxing shopping trip or just want to take it easy after this wild ride, Lincoln Road Mall is the right place for you. You will find a huge variety of shops and lots of delicious restaurants!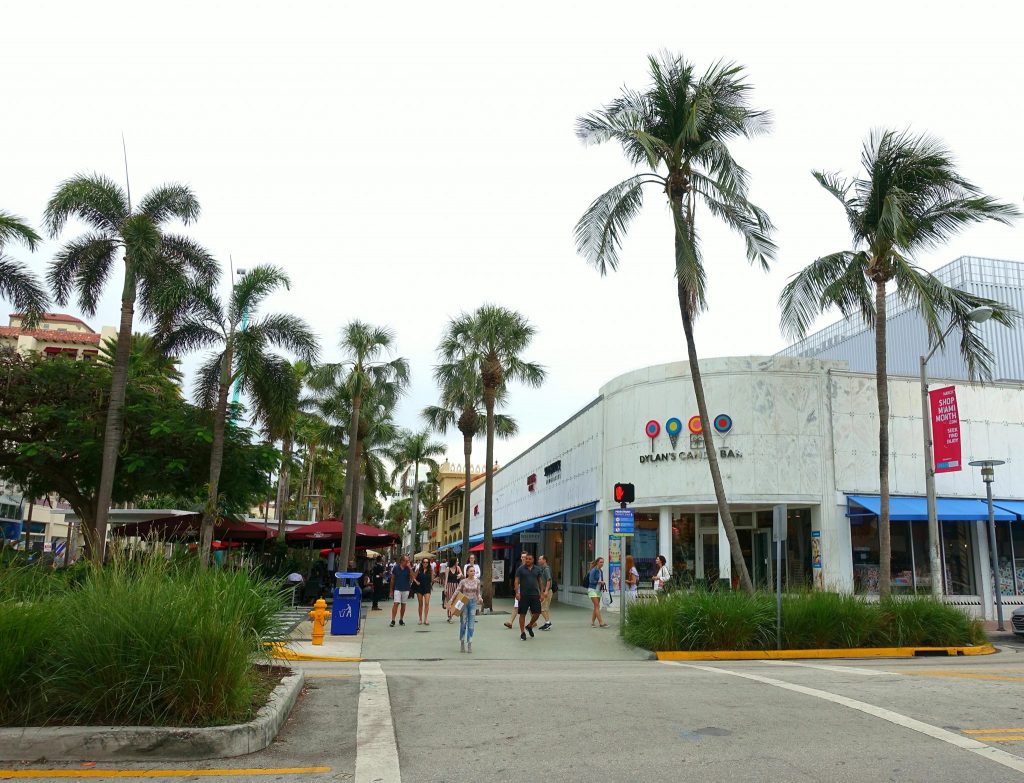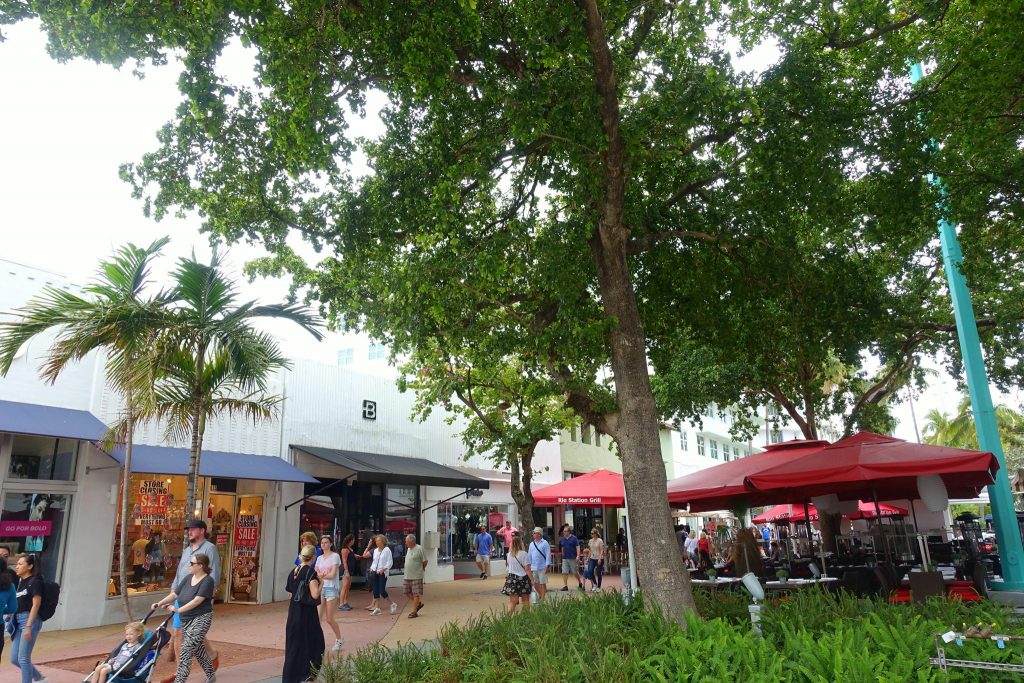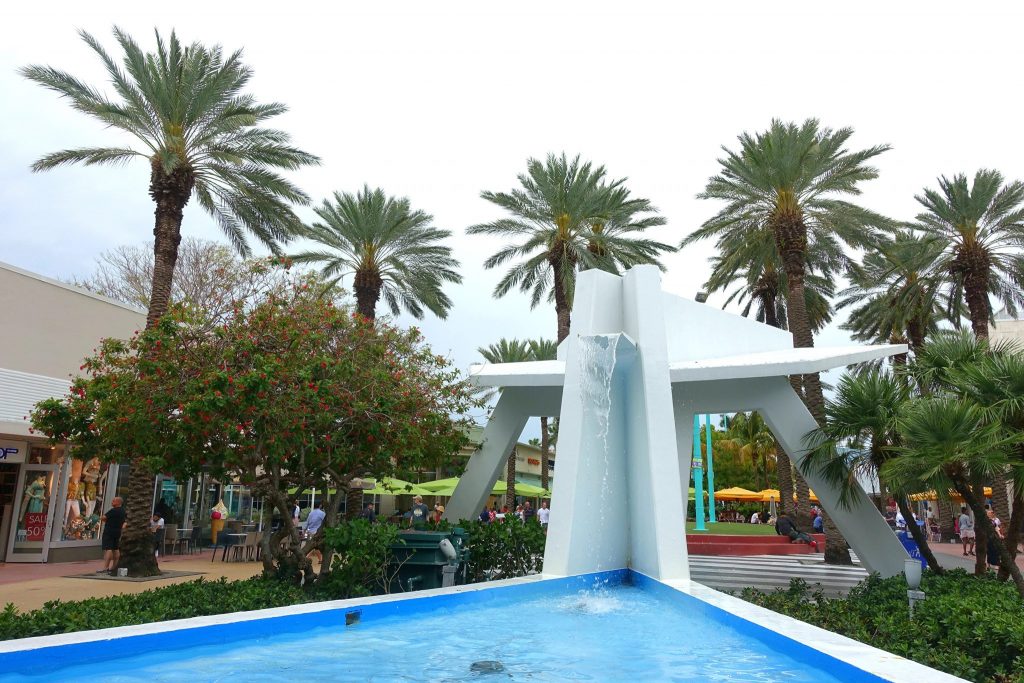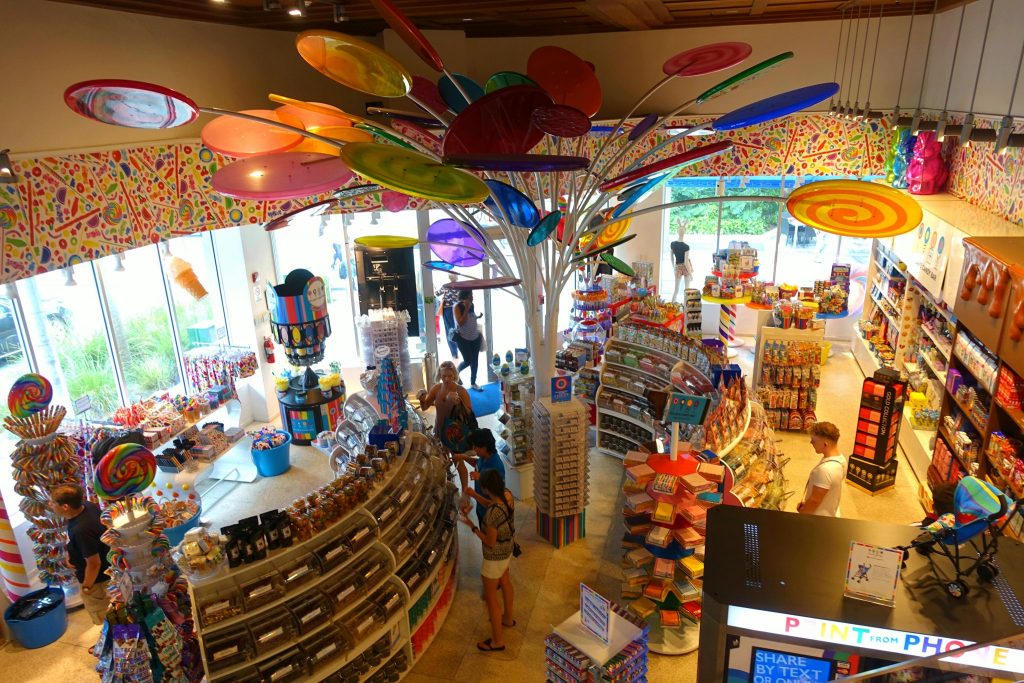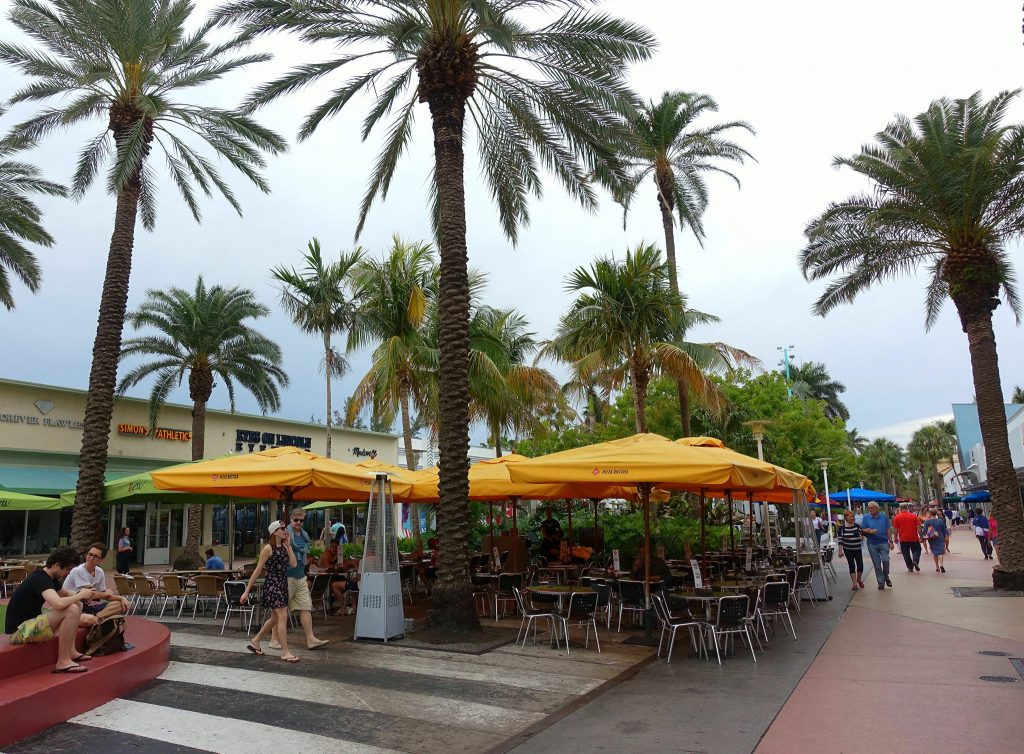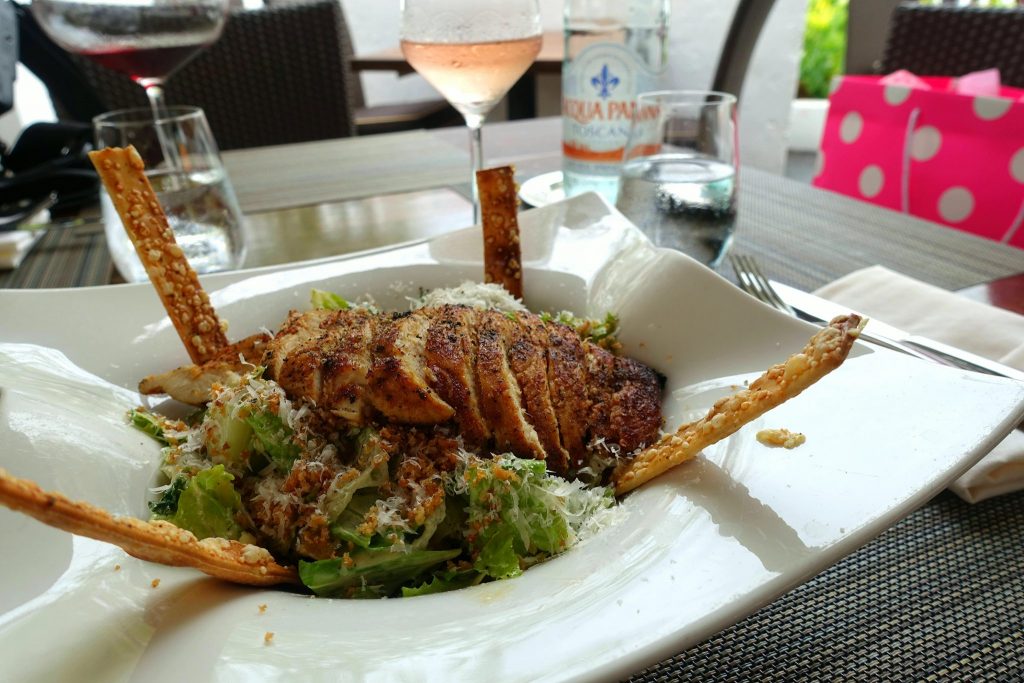 So shopping on Lincoln Road is definitely another activity not to miss in Miami! Your family and friends will thank you for the souvenirs, too 😉 !
3.) Watching sunrise and sunset
So let's be honest, one of the main reasons why you want to go to Miami is the amazing beach and beautiful sunshine, right? Enjoying the sun is one of my personal favorites in Miami since there is not much sun here in Hamburg.
You can imagine my excitement about these beautiful sunrises and sunsets then. I am definitely not an early bird, but even I am so motivated to wake up early in order to watch this: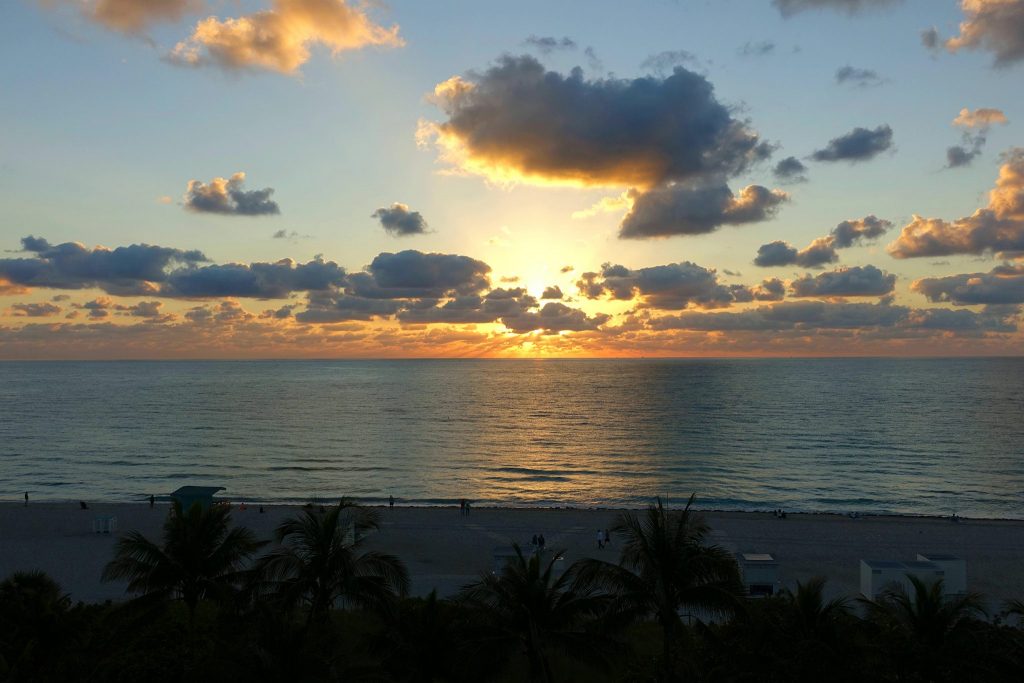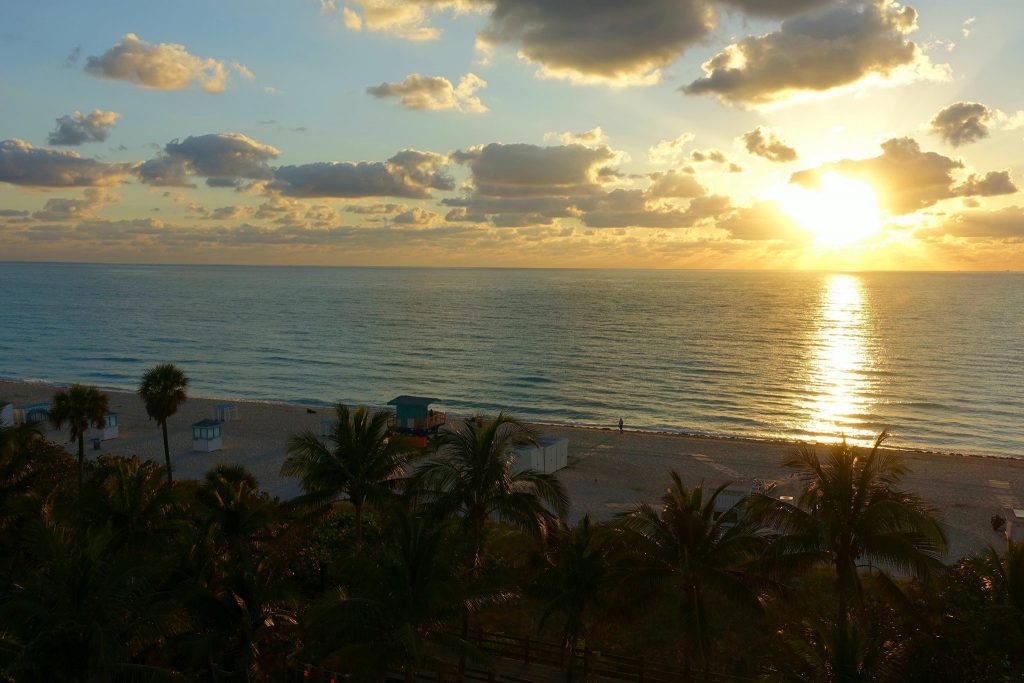 What about you, do you enjoy getting up early to watch a breathtaking sunrise like that? Even if that's not the case, don't fret. The sunsets are equally beautiful!
I highly recommend walking along the beach or simply enjoy the boardwalk by the beach. If you have booked an amazing hotel with a view, even better! Let's see why watching the sunset is another activity not to miss in Miami: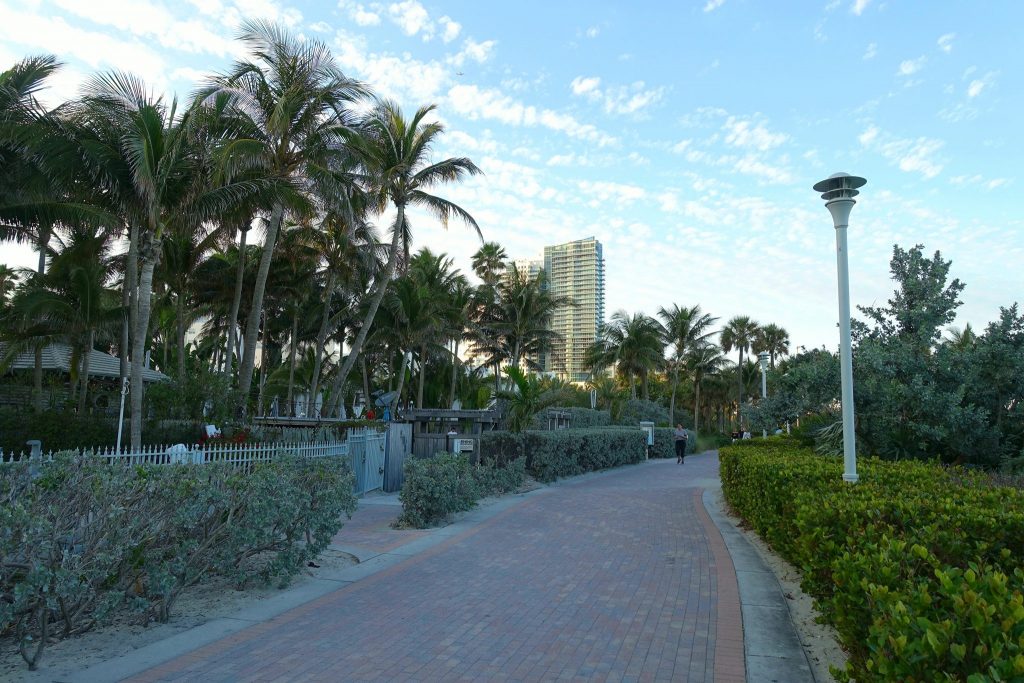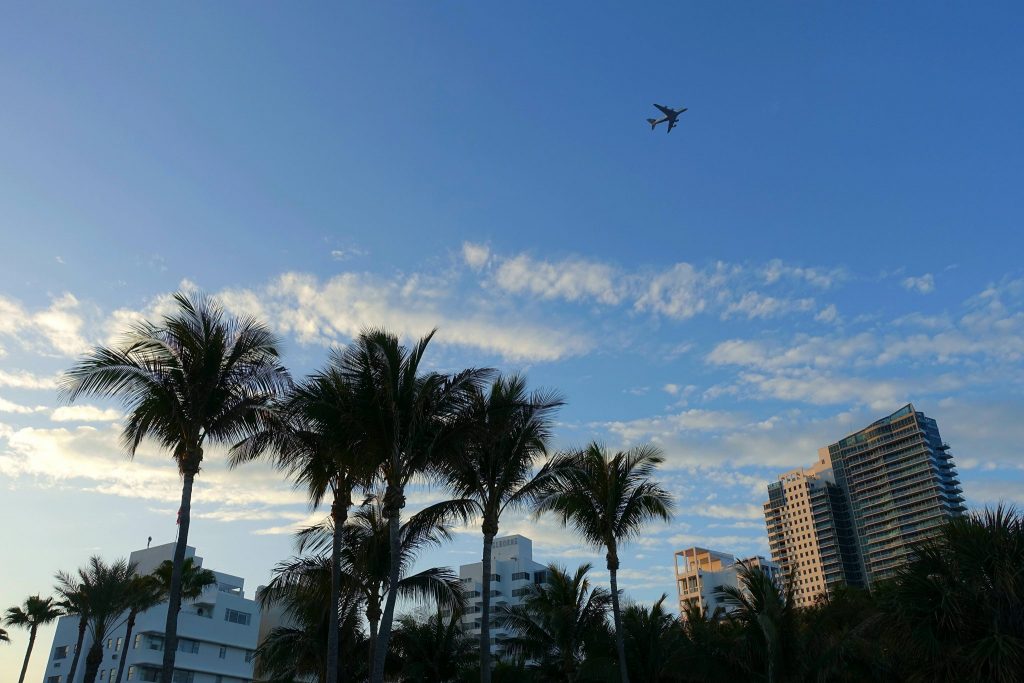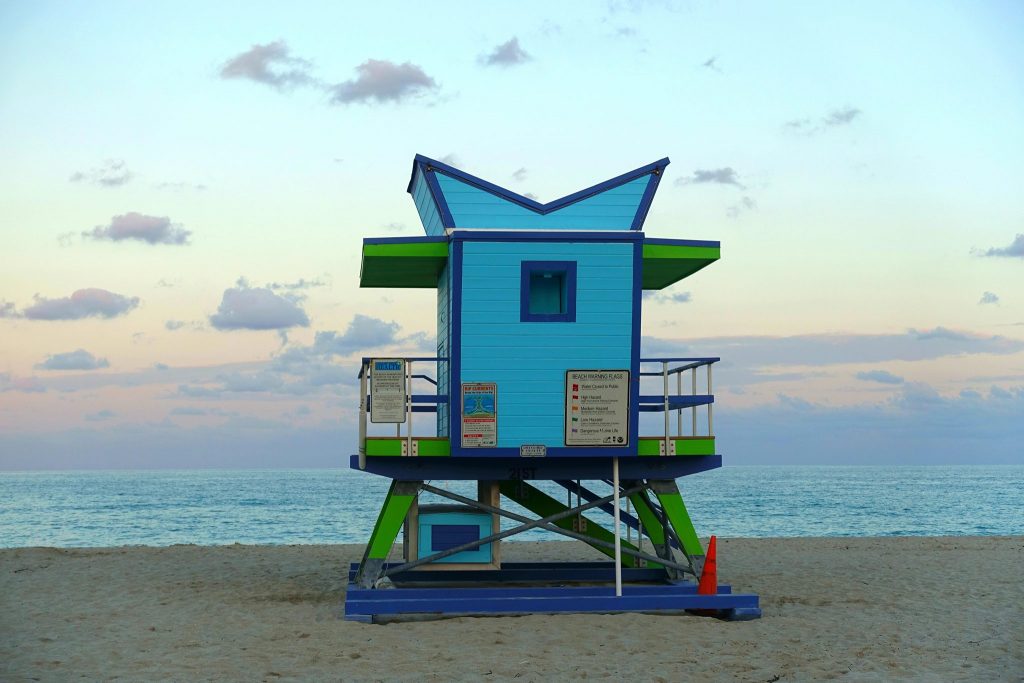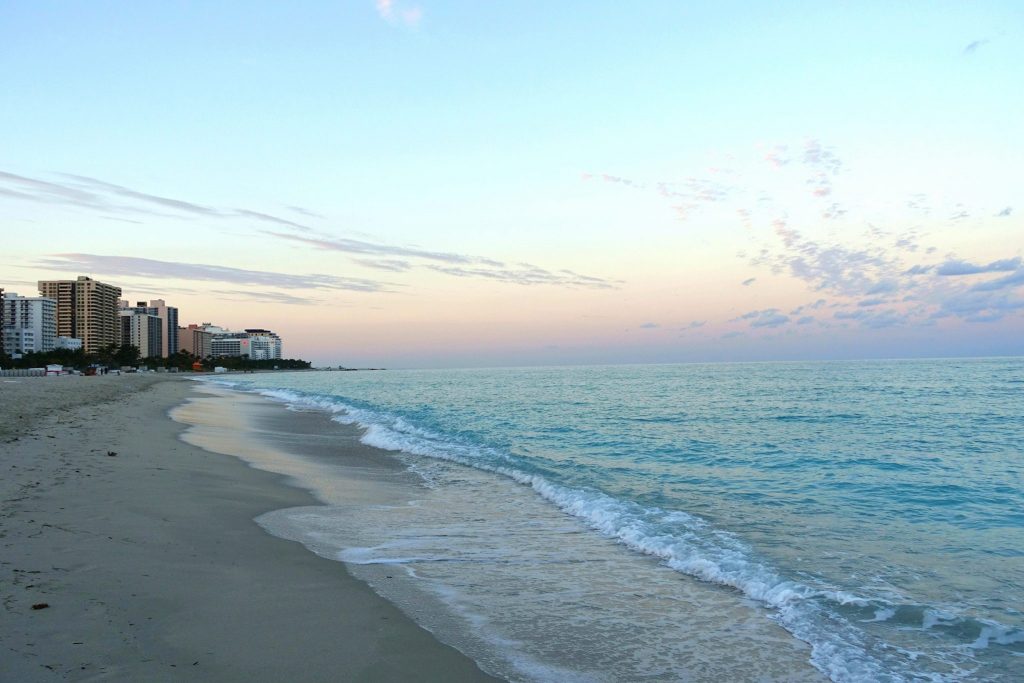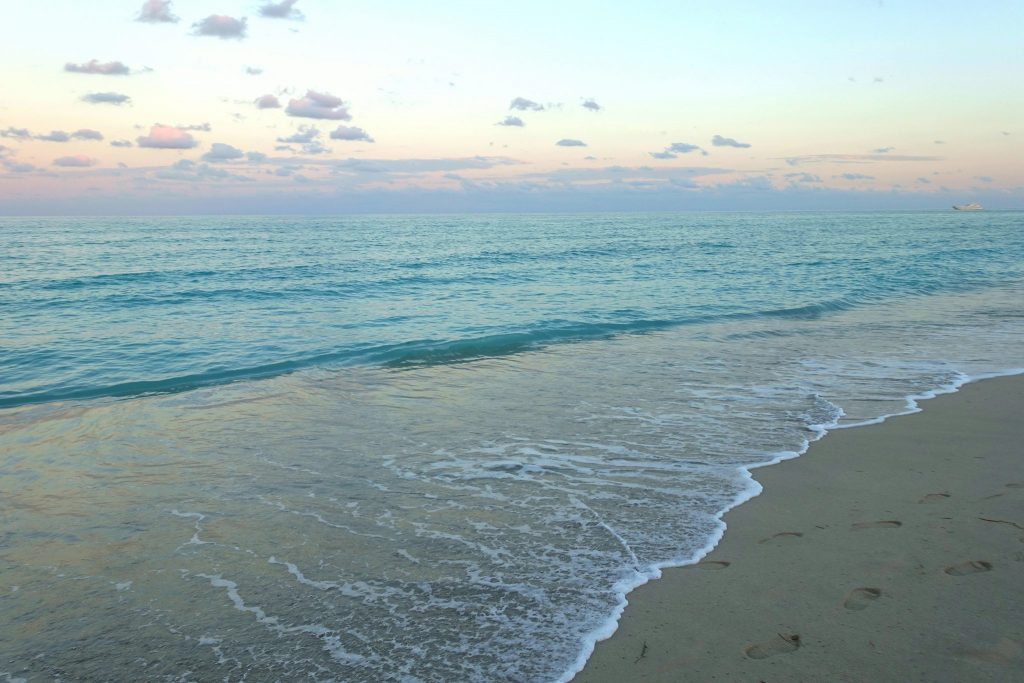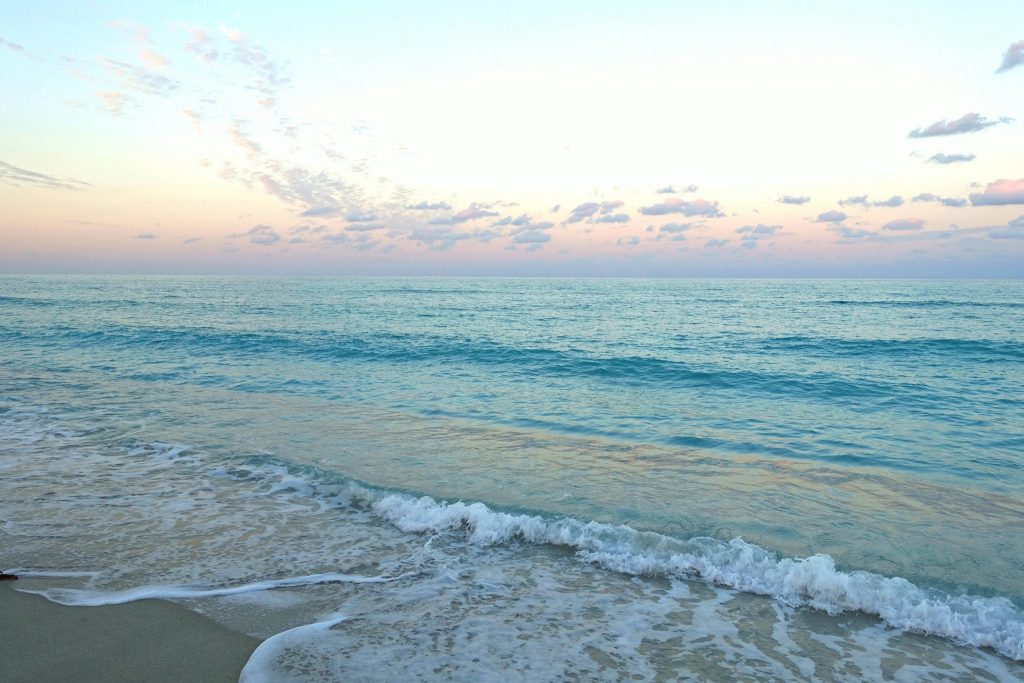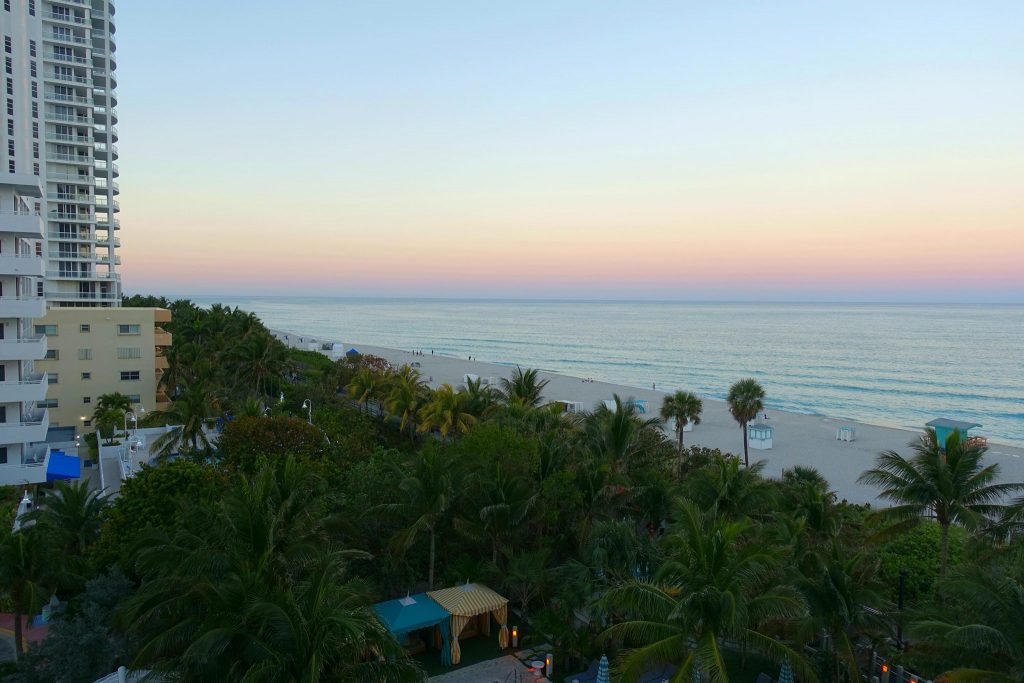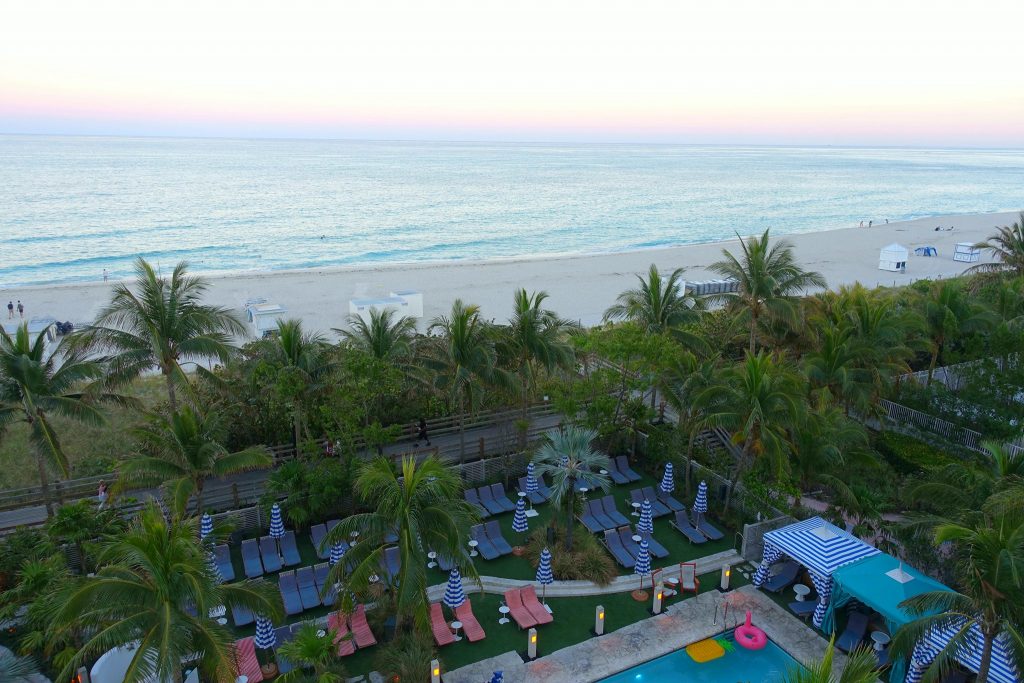 I mean, who wouldn't want to enjoy these beautiful colors and watching the sky turn pink? I can tell you, that's one magic experience!
4.) Having cocktails on Ocean Drive
What are you going to do after the sun has set? Having cocktails on Ocean Drive is an amazing option! It might be a typical tourist thing, yes, but it's still an activity not to miss in Miami!
Why? Well, you can enjoy watching the most interesting people and cars, plus you'll have the biggest cocktails you've ever seen. So worth it! It's also a great way of relaxing a little bit before going out and enjoying the nightlife later on.
Feel free to watch my YouTube video to get a better impression of what I'm talking about ;).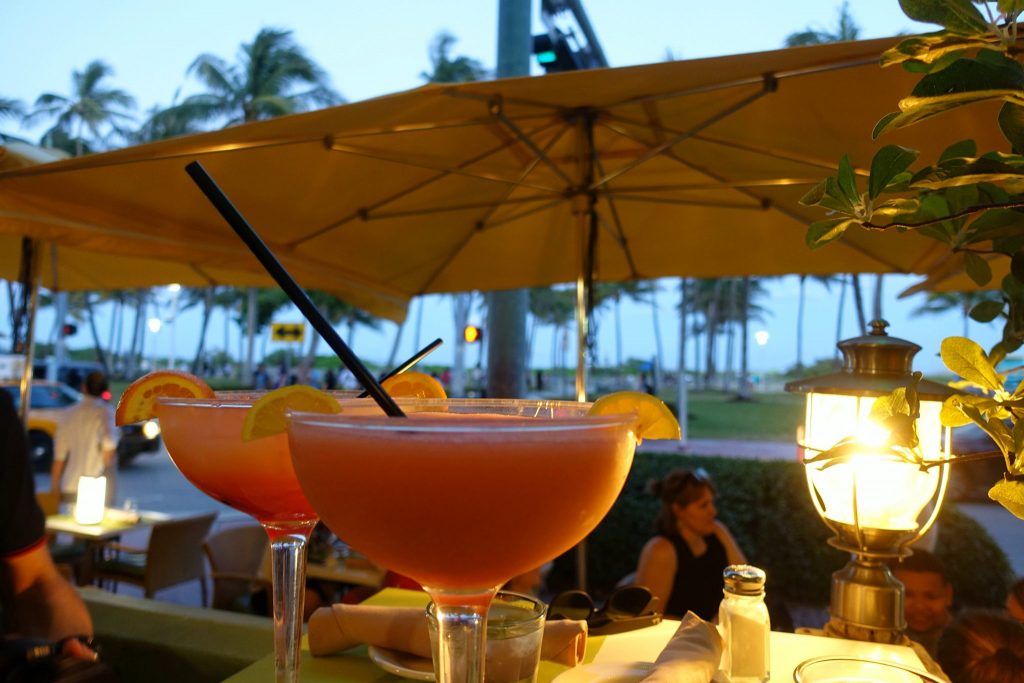 5.) Enjoying the food
Let's face it, Miami is a wonderful place for foodies like me :). There are plenty of options available, no matter what kind of food you prefer.
For brunch, I can definitely recommend eating at Bird & Bone. It's right by the beach so you can directly enjoy some sun afterwards. The food is absolutely delicious, I'm still missing it.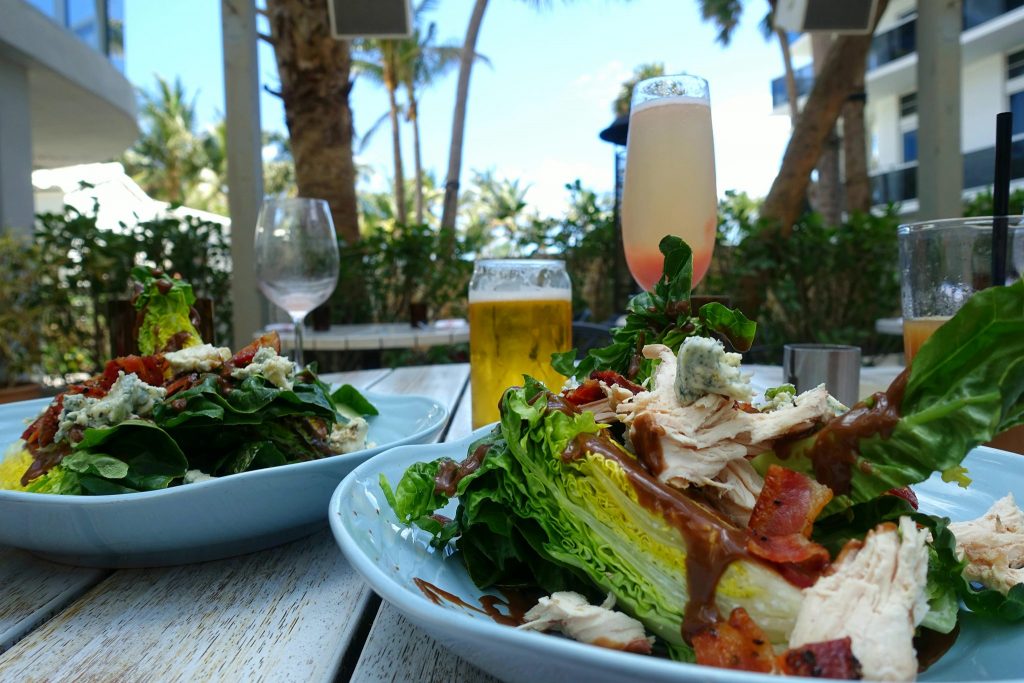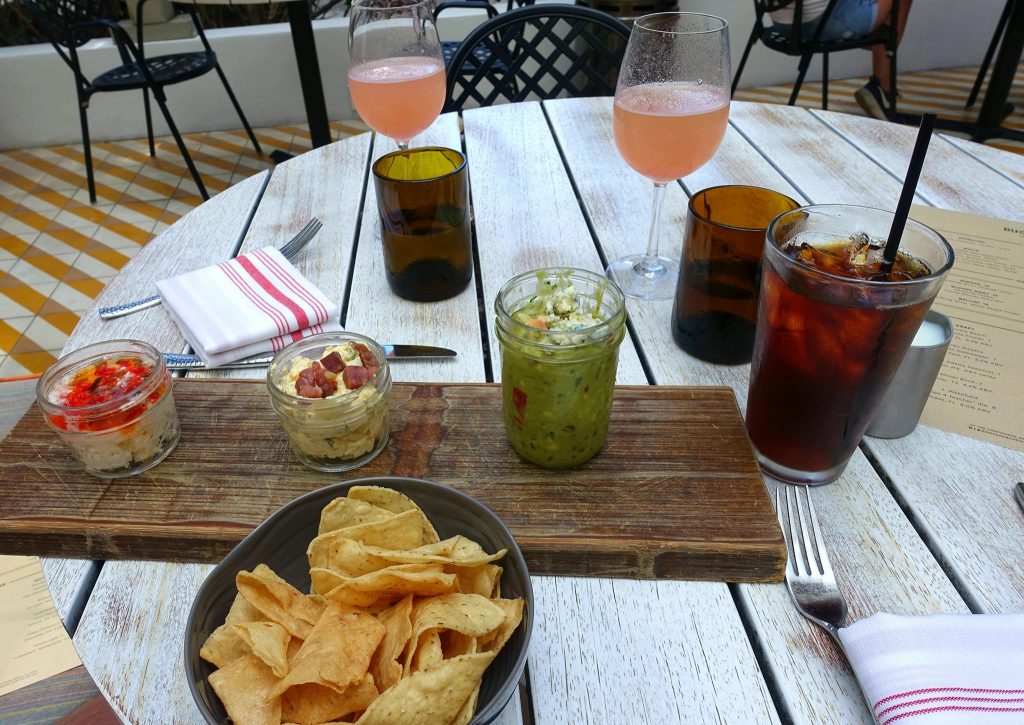 Bird & Bone is also a great place for dinner! If you are looking for different dinner options, I can also recommend Juvia, Cecconi's at Soho House, and Watr at the 1 Rooftop.
6.) Taking a trip to the Everglades
So what if you want to do something outside of Miami? Of course, you can always go to the Everglades!
It's an amazing destination for a morning or an afternoon trip and most of the hotels happily book this trip for you. The price is around 50$ per person.
If you want to see an amazing landscape, real alligators and a fun airboat ride, that's an activity not to miss in Miami for you! Again, watch my YouTube video for more stunning impressions ;).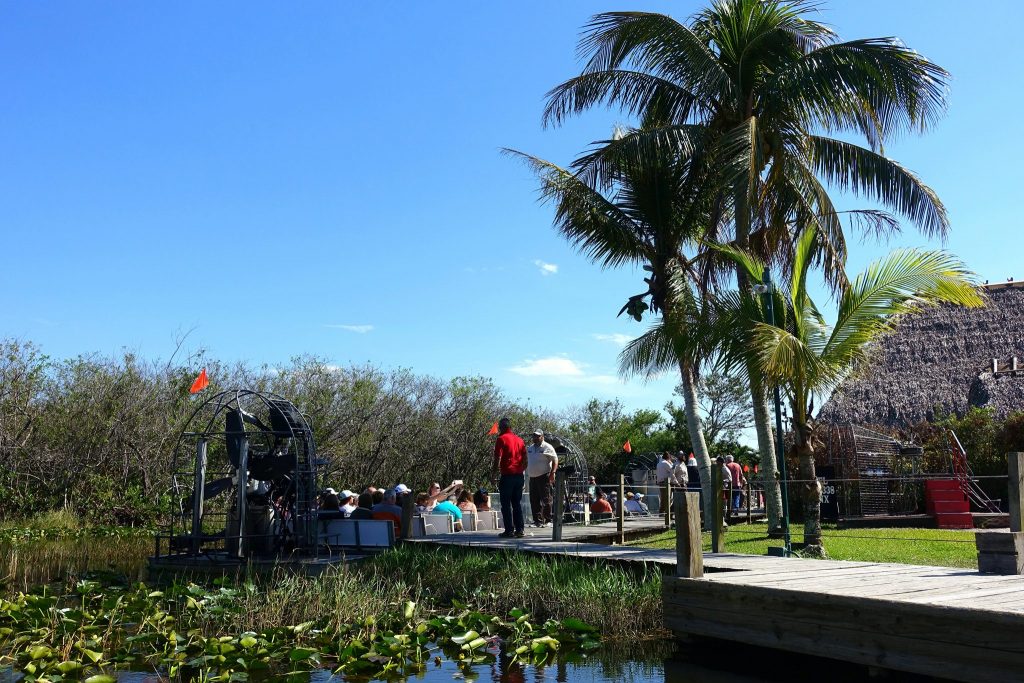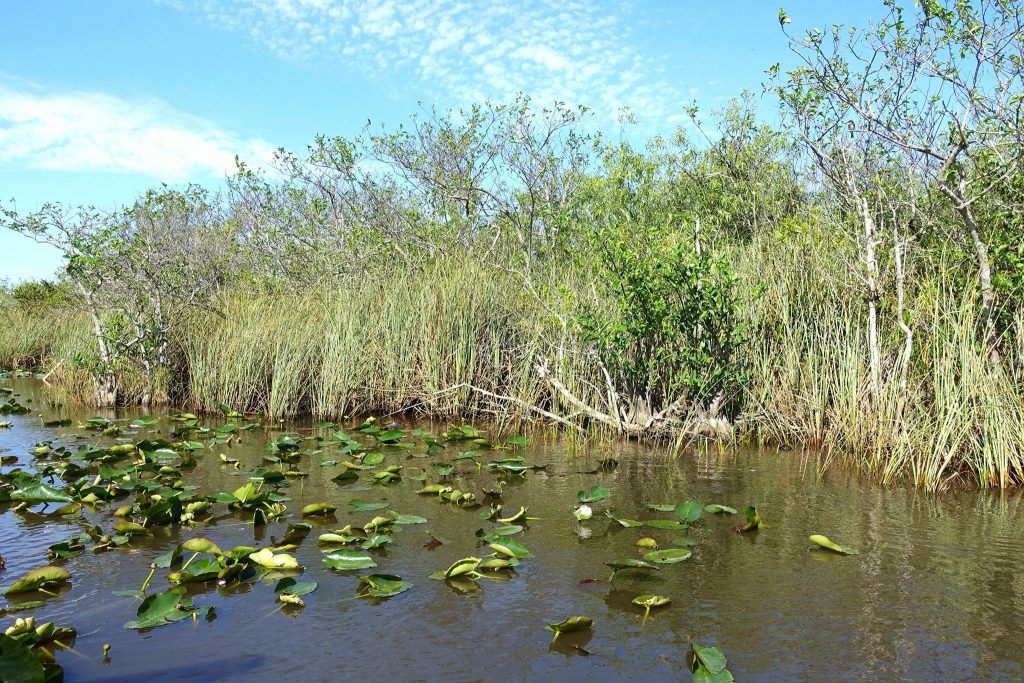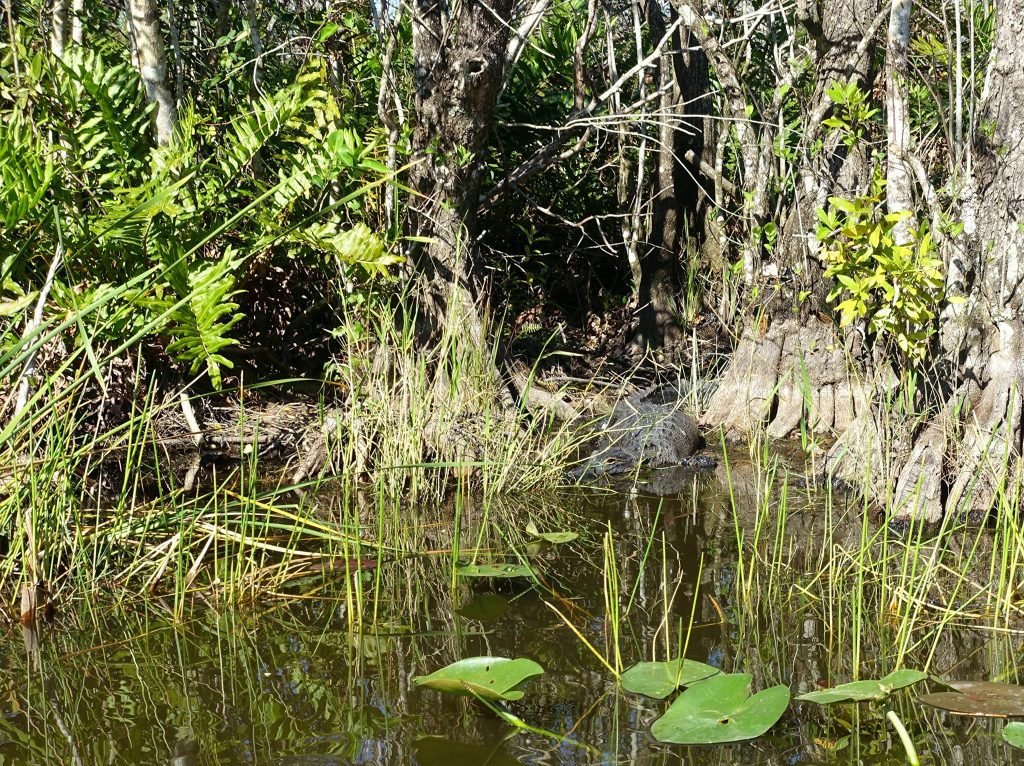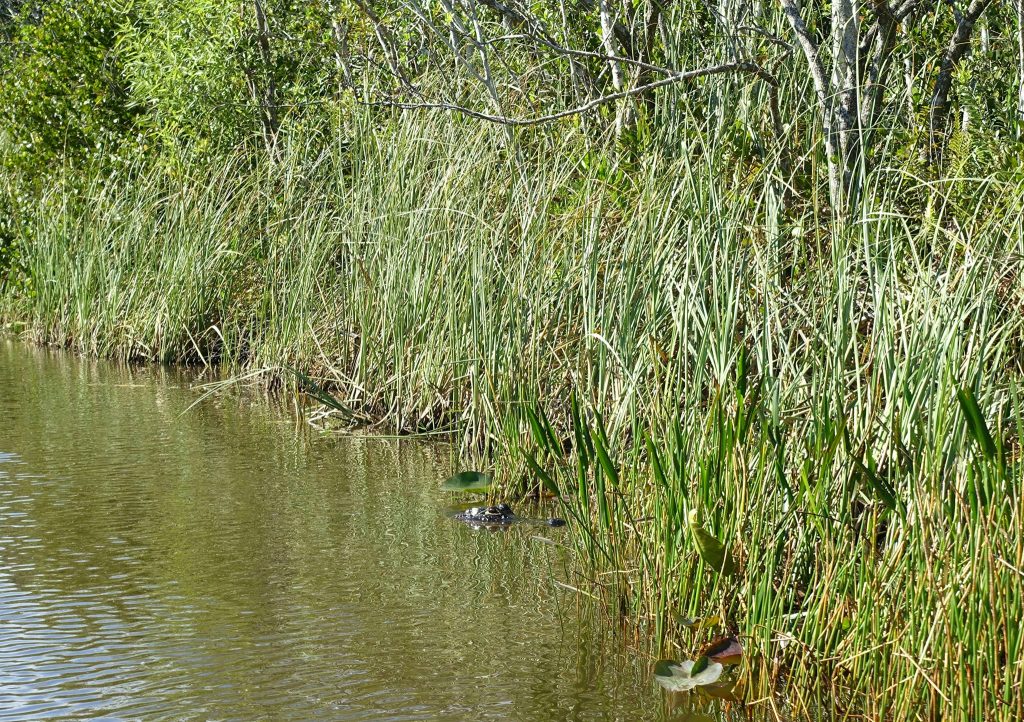 Have you been able to spot the alligators in the last two pictures :)?
7.) Road trip to Key West
Another great idea for a day trip or a night's stay away from Miami is the beautiful island of Key West.
I am going to write a separate article about this road trip because there are so many great things to see and do. However, if you're planning your trip, make sure to count this road trip in as an activity not to miss in Miami!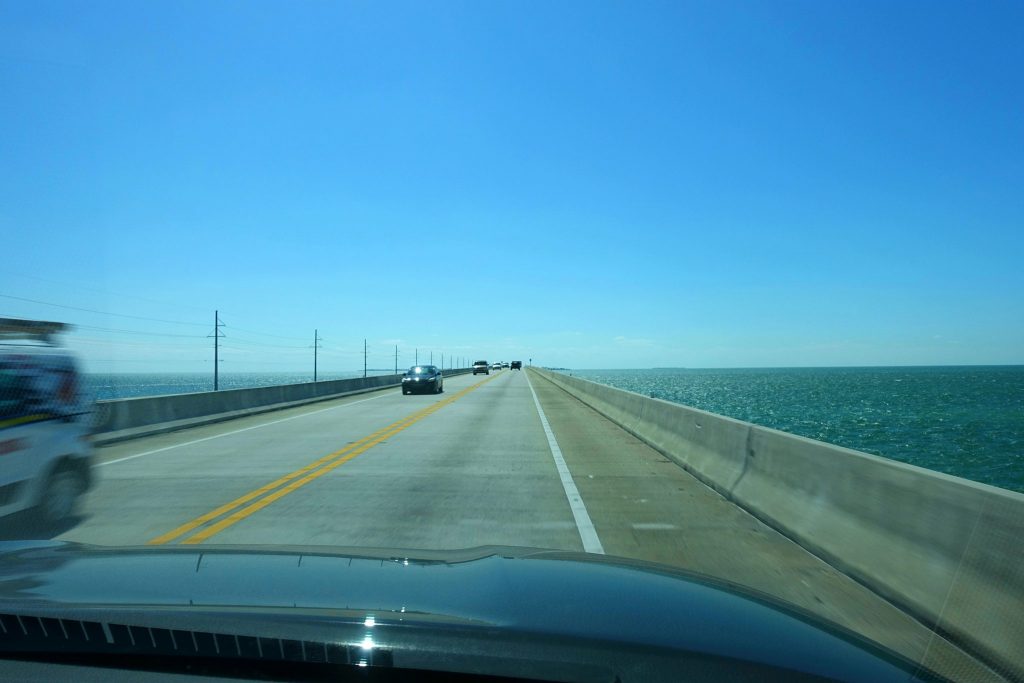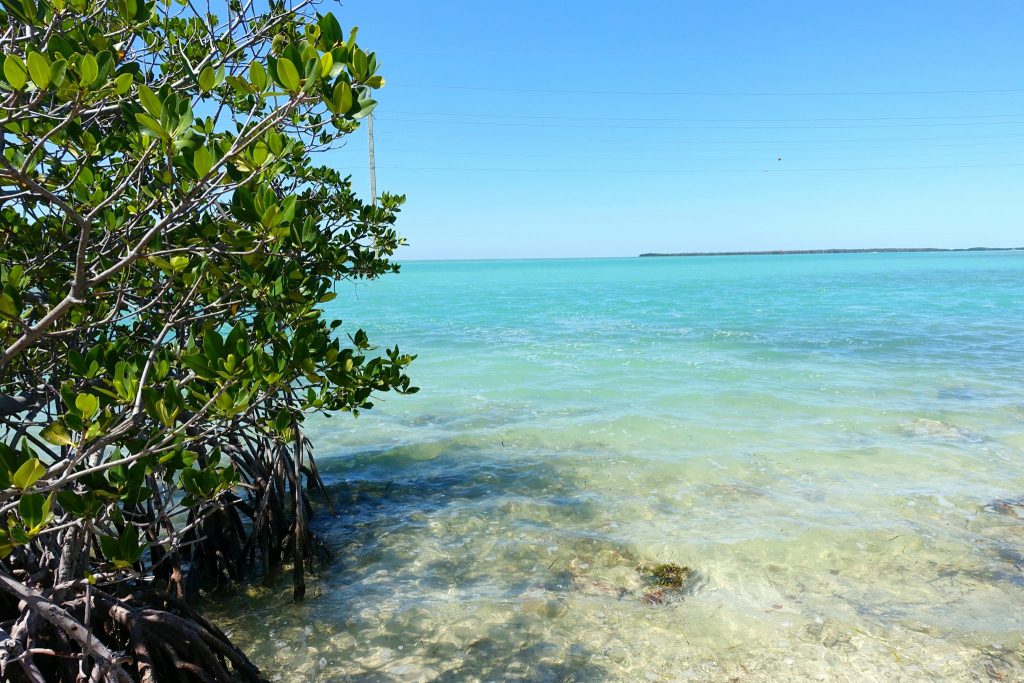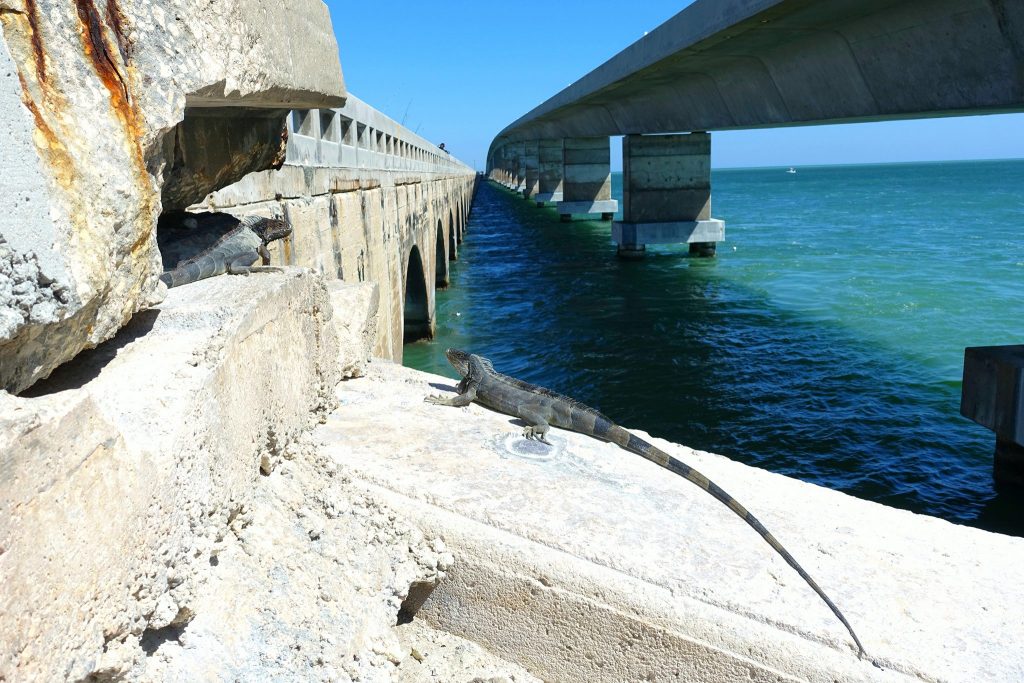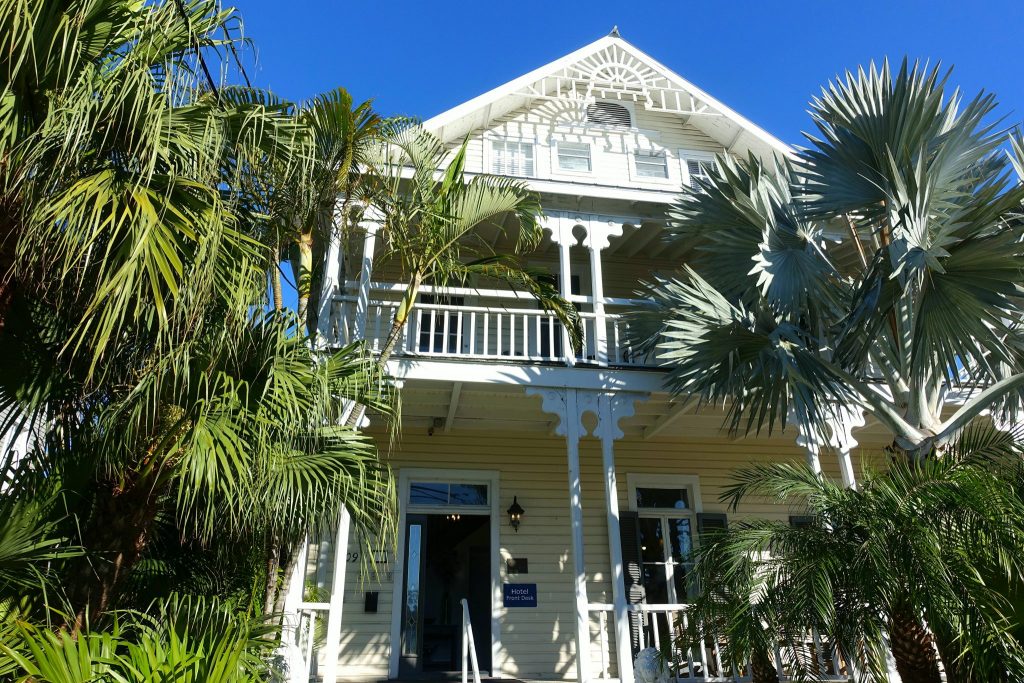 The good thing about Miami is that there are so many more great activities! That's one of the reasons why we decided to go back this summer so we can explore all the rest :). I'll keep you posted!
Have you ever been to Miami? Do you have any questions about the activities not to miss in Miami?
Please let me know in the comments below =).