Hi friends!
After our recent city weekend trip to Brussels I would like to share our experiences with you and give you some advice on where to stay in Brussels (Ad/Anzeige). As you know I'm always looking for comfortable and luxurious places to stay and Sofitel L'Europe seemed just right. Let me tell you why we enjoyed our stay there so much 🙂 !
So, here's some general information about Sofitel L'Europe in Brussels:
classification: 5 stars
location: Place Jourdan (European Quarter Brussels)
capacity: 149 rooms and suites
non-smoking hotel
restaurant & bar inside the hotel (lunch, dinner & bar)
fitness center, hammam and massages available
metro connection  to most popular sights nearby (Schumann station)
Arriving at Sofitel L'Europe
We stayed at Sofitel L'Europe for two nights on our weekend trip (Friday to Sunday). The check-in process was super easy because online check-in before arrival is available – definitely a big plus!
Upon arrival we were really impressed with the modern yet cozy design of the spacious lobby: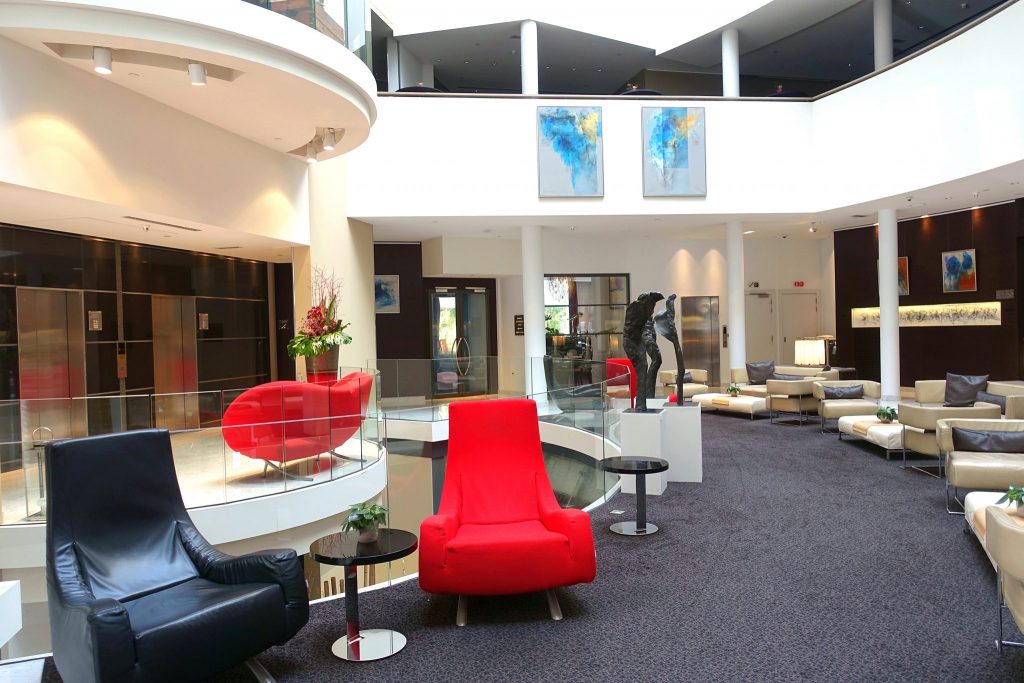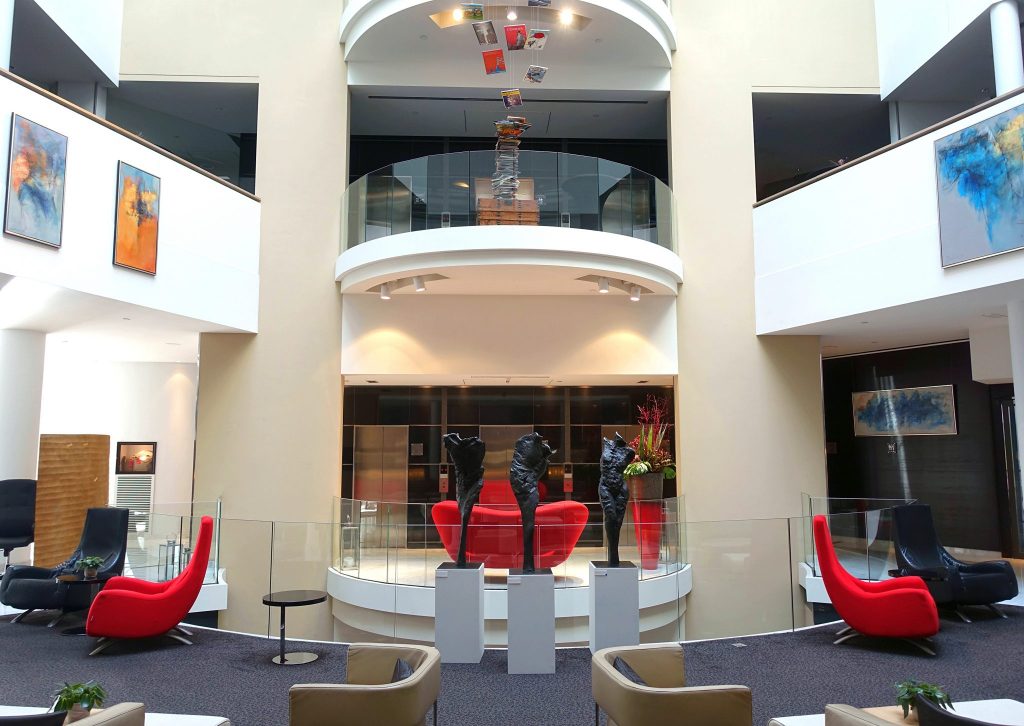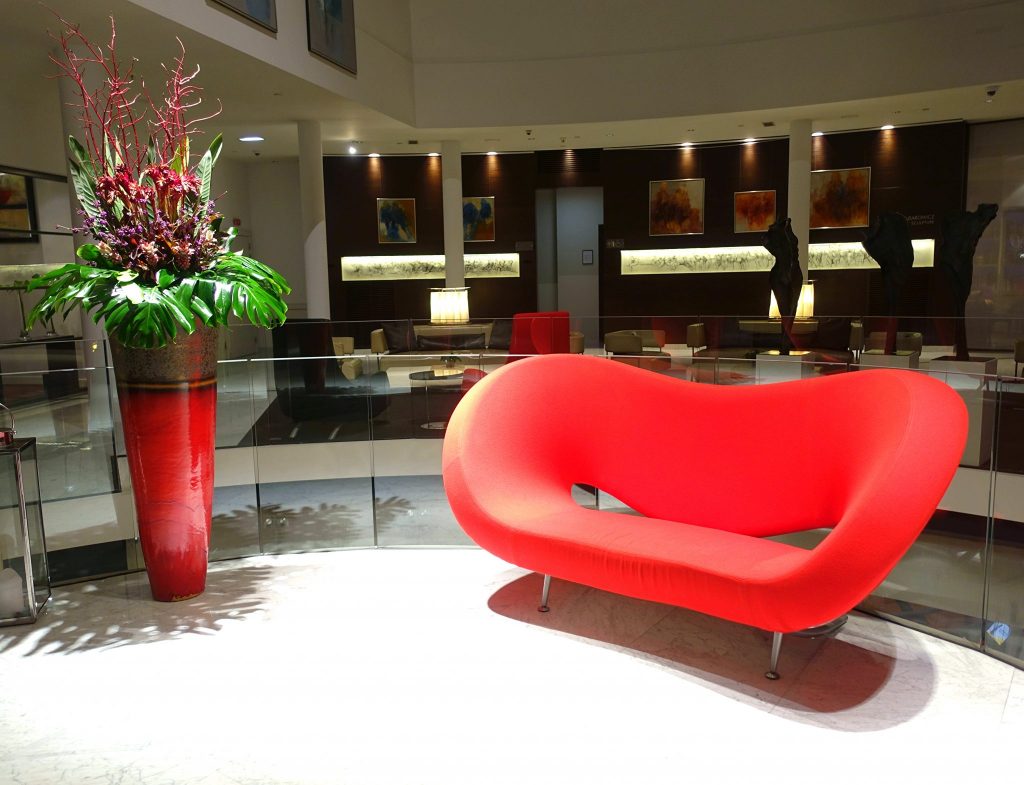 What I really liked was the well equipped library next to the reception. It's definitely a great place if you want to use Sofitel L'Europe's PCs or choice of books and magazines: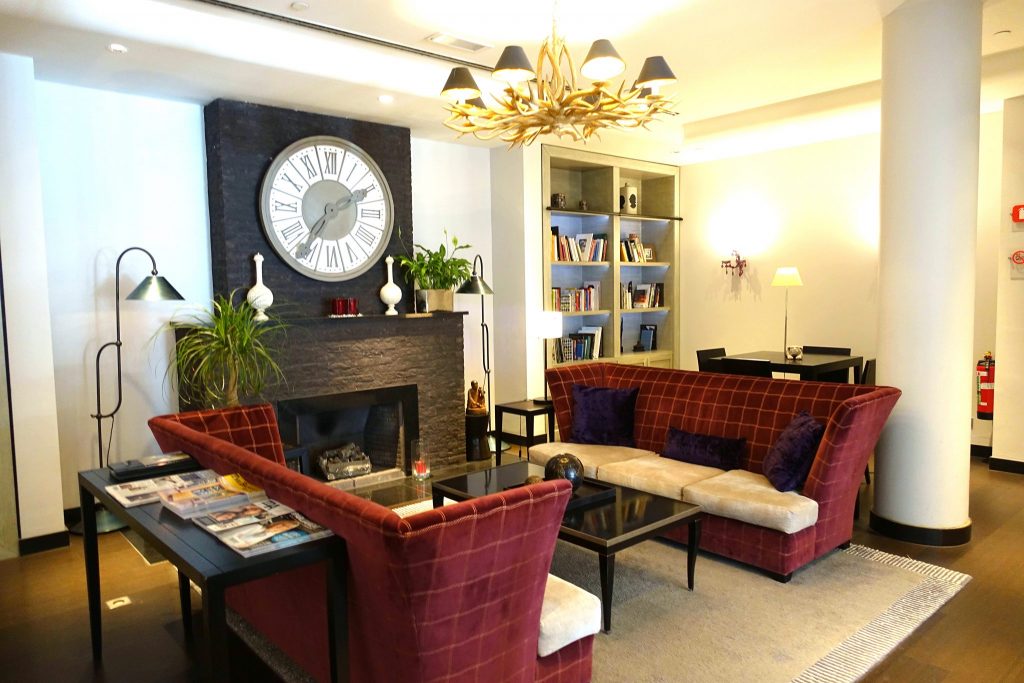 Another big plus of the hotel is the spacious terrace (7th floor) which offers a great city view!
The terrace can also be used for celebrations or festivities and gives you the feeling of the typical Brussels flair: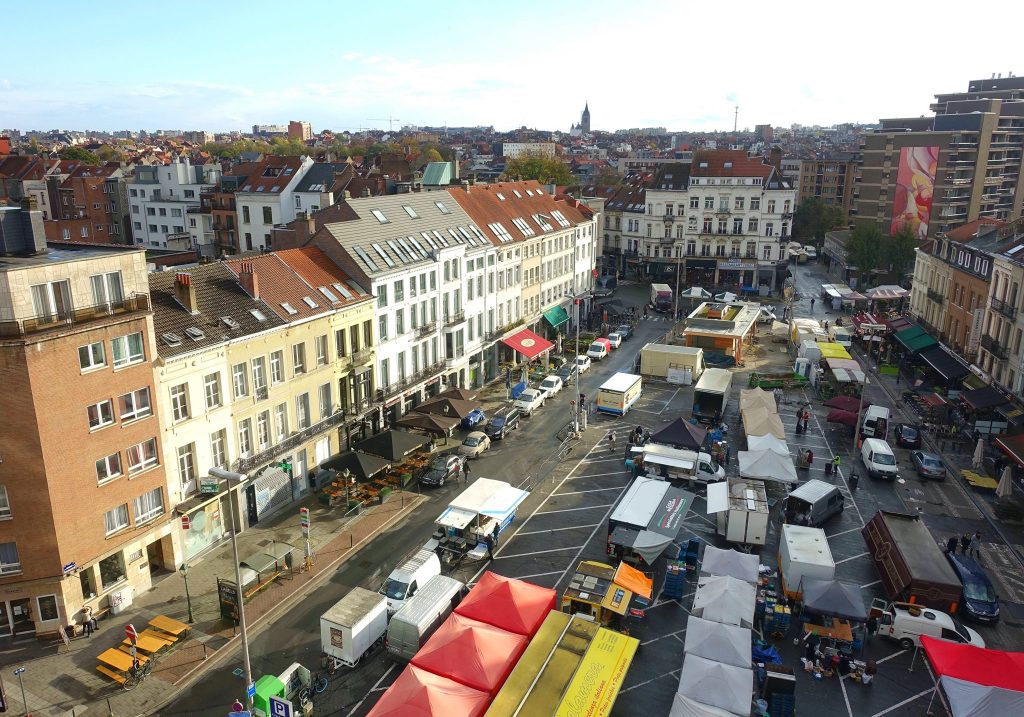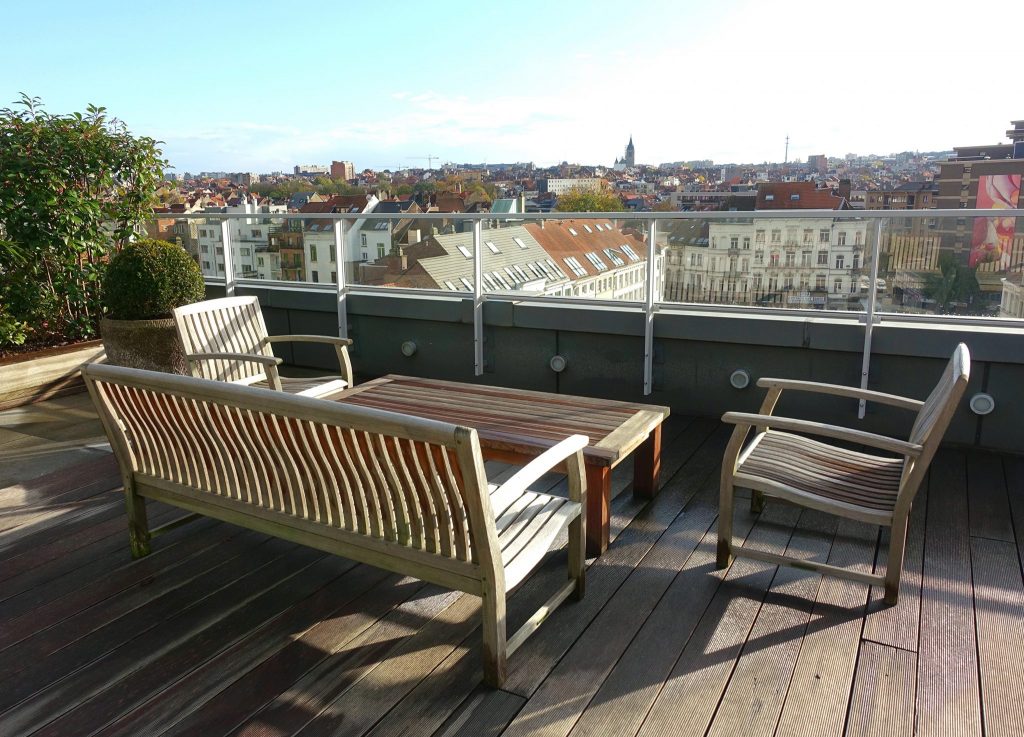 If you seek some quiet time and prefer a leisurely walk in a park, here's some good news for you: Park Leopold is located directly behind the hotel. The atmosphere there couldn't be more relaxing.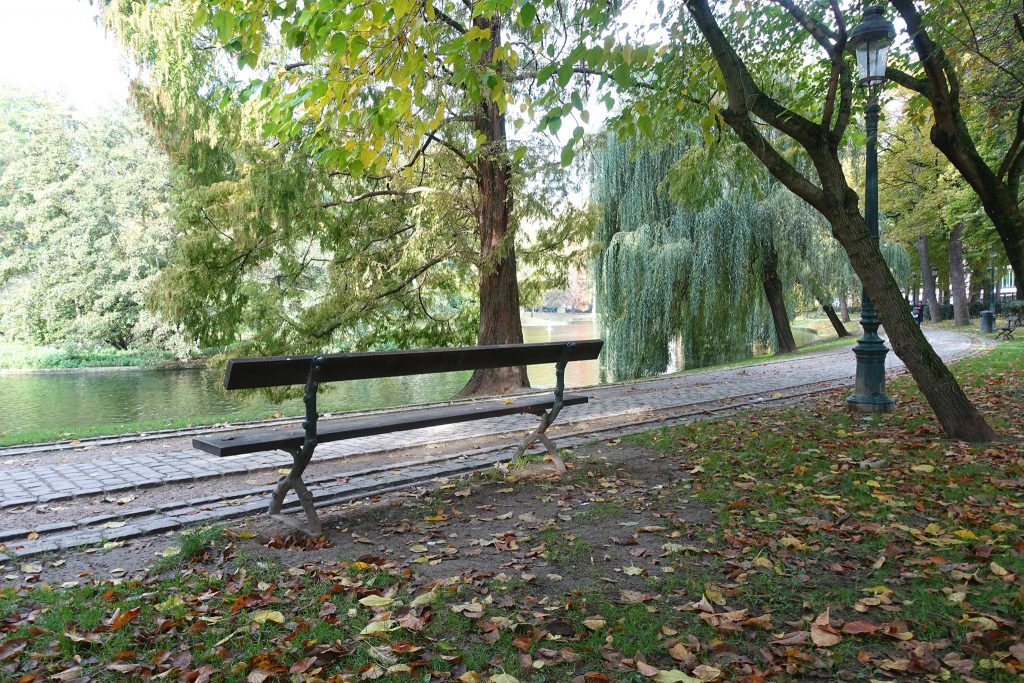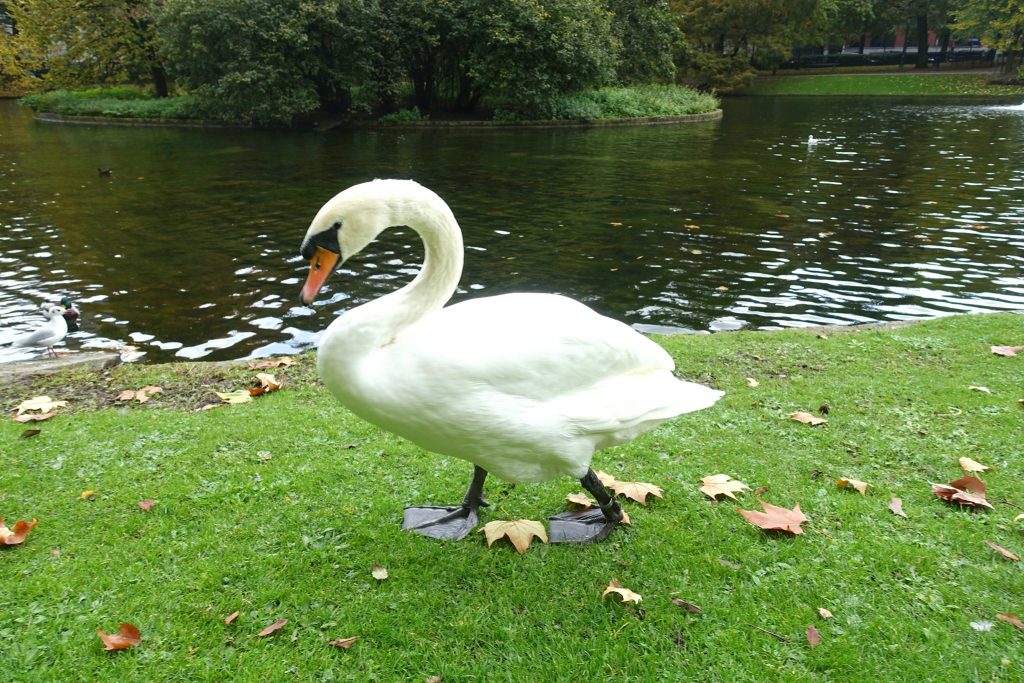 So whether you are looking for a quiet space to relax or a hotel that is well connected to interesting sights and places in Brussels: Sofitel L'Europe can fulfill your wishes in both cases. That is something I personally truly appreciate in a hotel: a central location and quiet relaxing spaces at the same time!
Rooms and suites at Sofitel L'Europe
There is a great choice of rooms and suites at this hotel. All of them are well equipped with comfortable beds, laptop-sized safes, complimentary Wifi, tea and coffee making facilities, BOSE radios and flat screen TVs as well as luxurious Hermès toiletries – the scent was to die for!
All these aspects made our stay very comfortable and convenient! A high comfort level is always super important to me when I travel and Sofitel L'Europe absolutely impressed me.
Here are some impressions of rooms and suites at Sofitel L'Europe: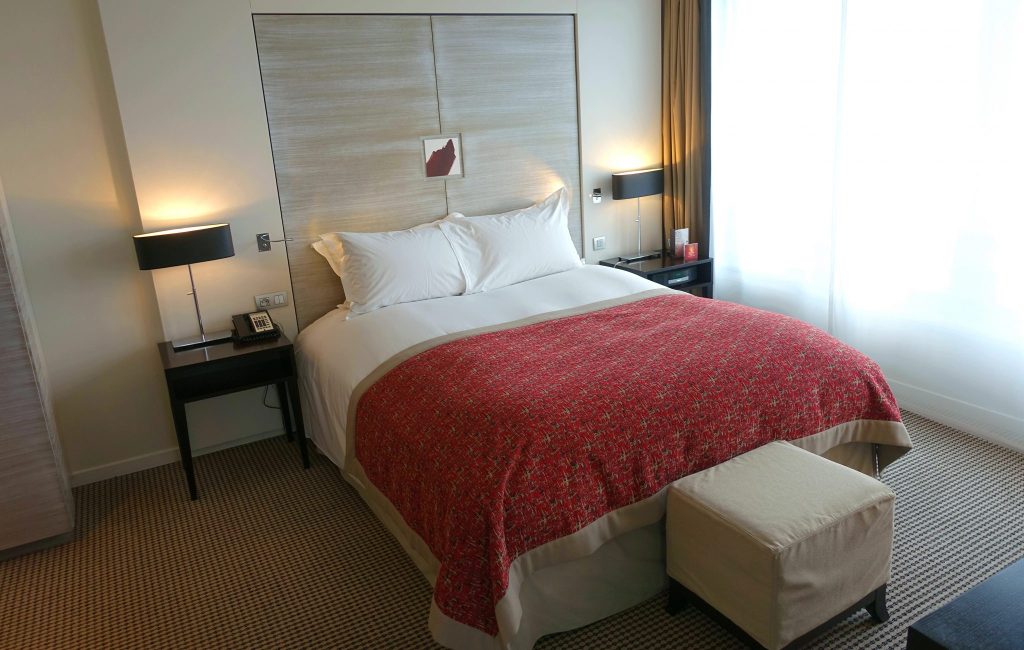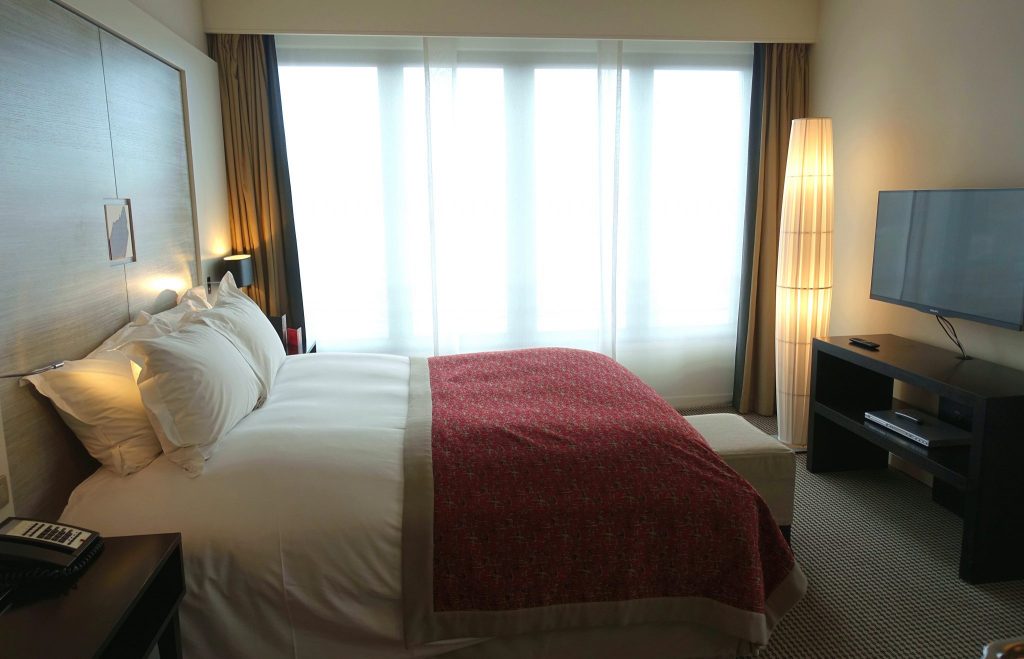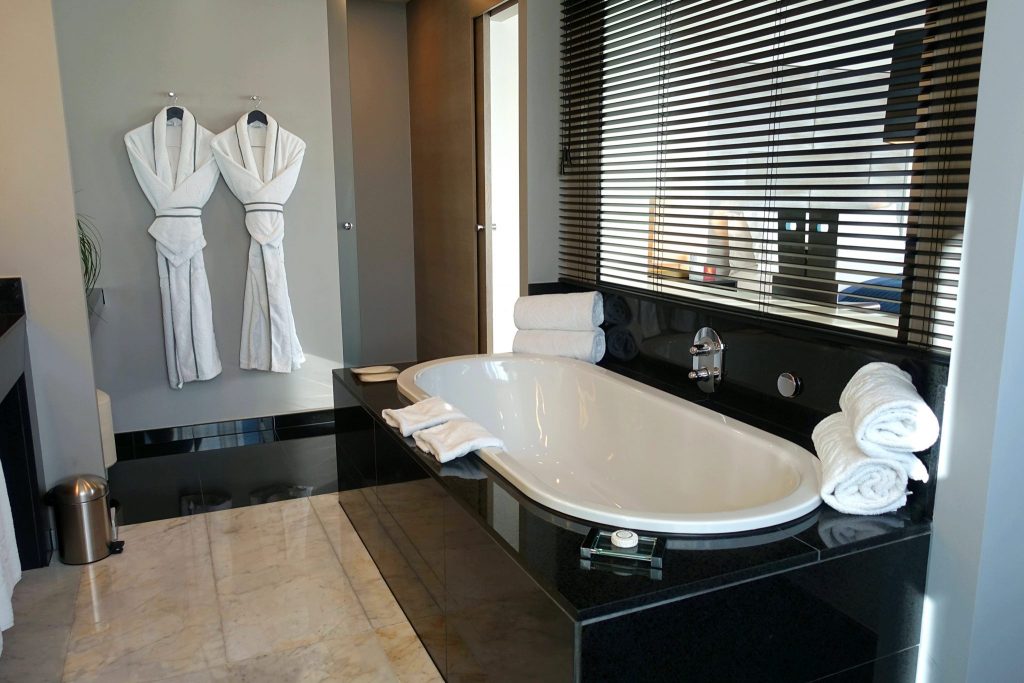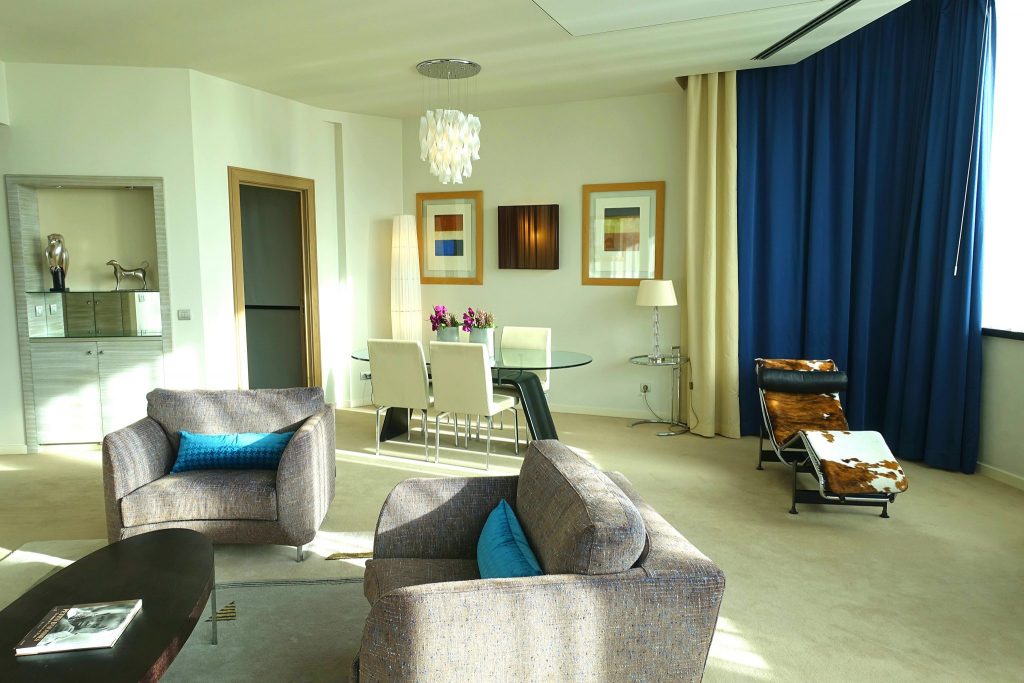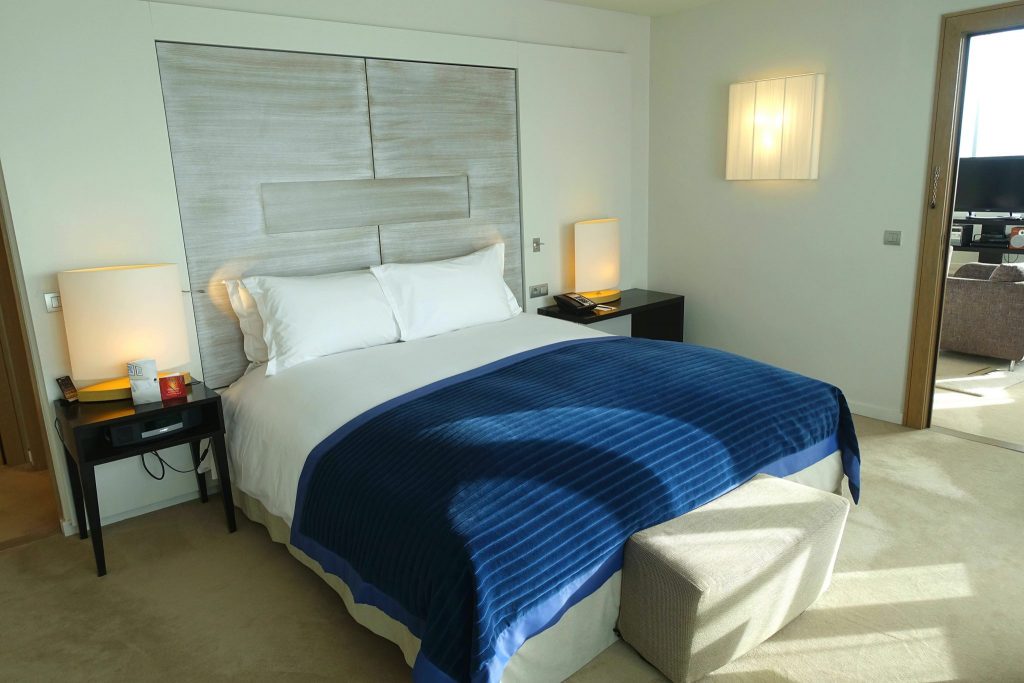 Eating at Sofitel L'Europe
Another factor that is always important to me when choosing a hotel is food and drinks. I clearly prefer hotels that offer room service, a great breakfast choice and contain a great bistro or restaurant for dinner and cocktails. Sofitel L'Europe has managed to impress me with all aspects.
The breakfast
Breakfast at Sofitel L'Europe is amazing! The variety of fresh food is absolutely delicious! They even offer their own signature honey at breakfast. In addition, you can choose whether you want to eat breakfast in their beautiful breakfast room with amazing city views or directly in bed. Here are some impressions of both options: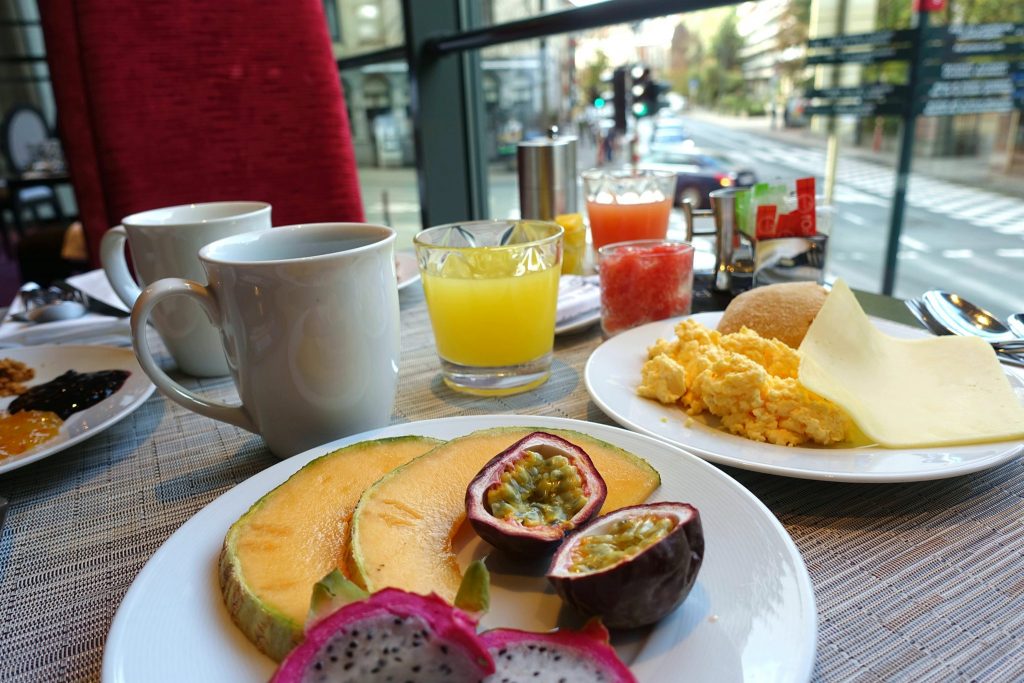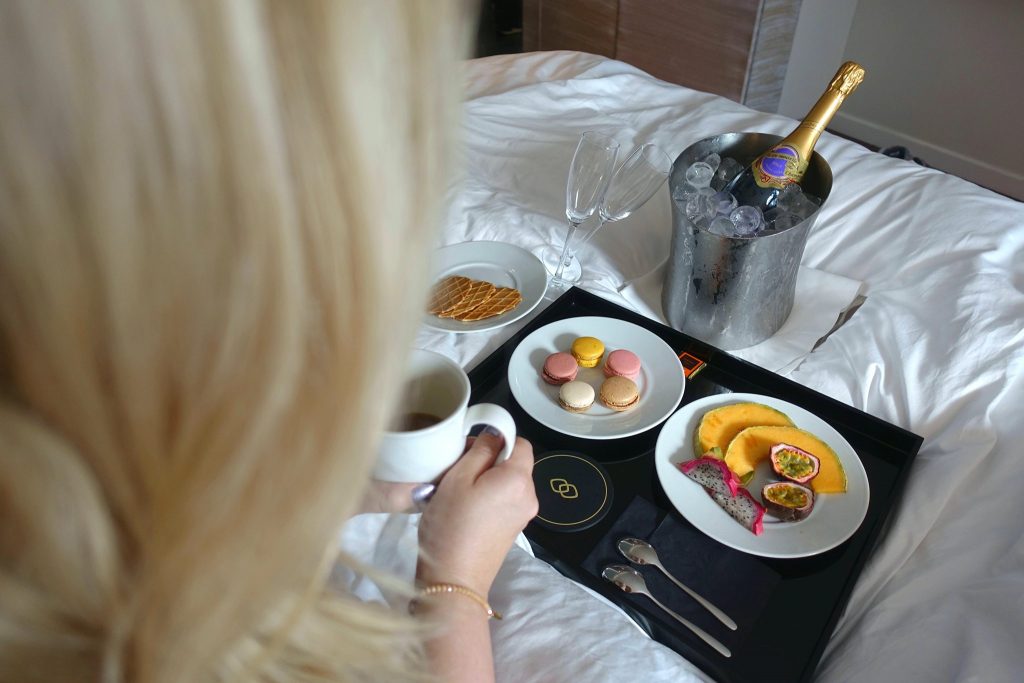 Dinner and drinks
Having dinner at Sofitel L'Europe gives you the opportunity to taste different options of the best food from Belgium: A divine choice of beers, heavenly fries and lots of other specialties are available at Café Marché Jourdan.
The breathtaking design of the bar and restaurant with a beautiful view at Place Jourdan made our dinner even more magnificent.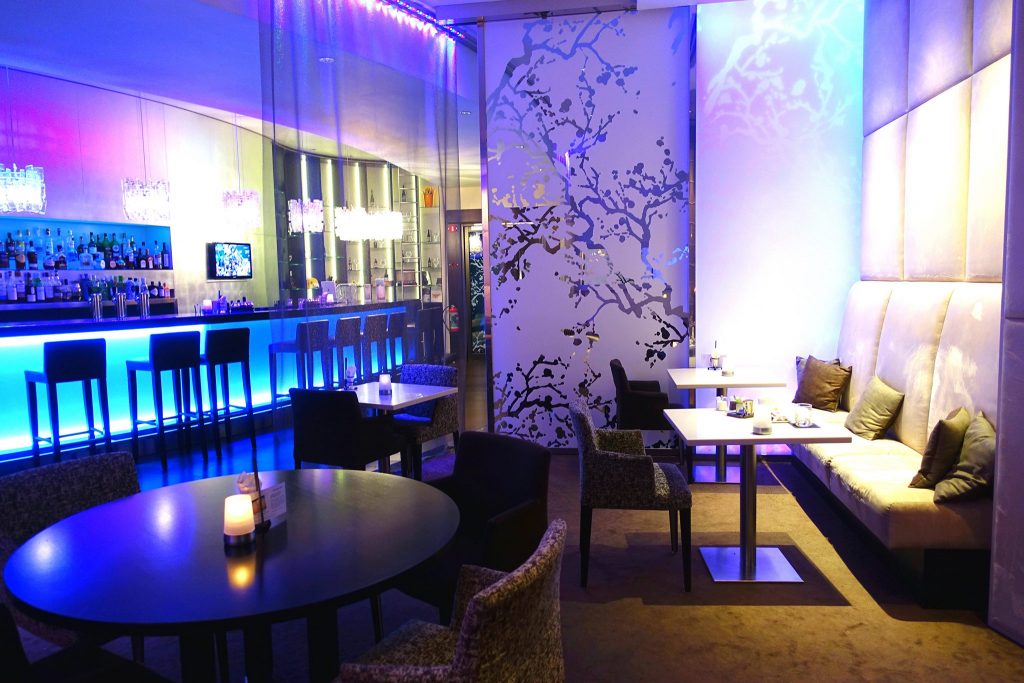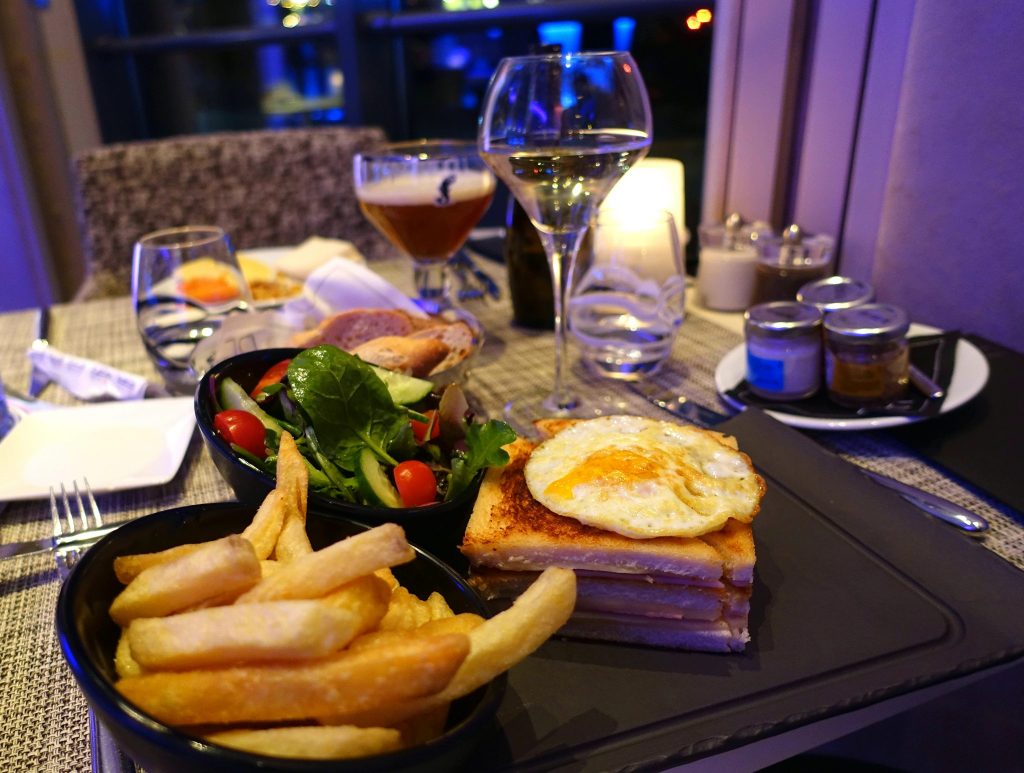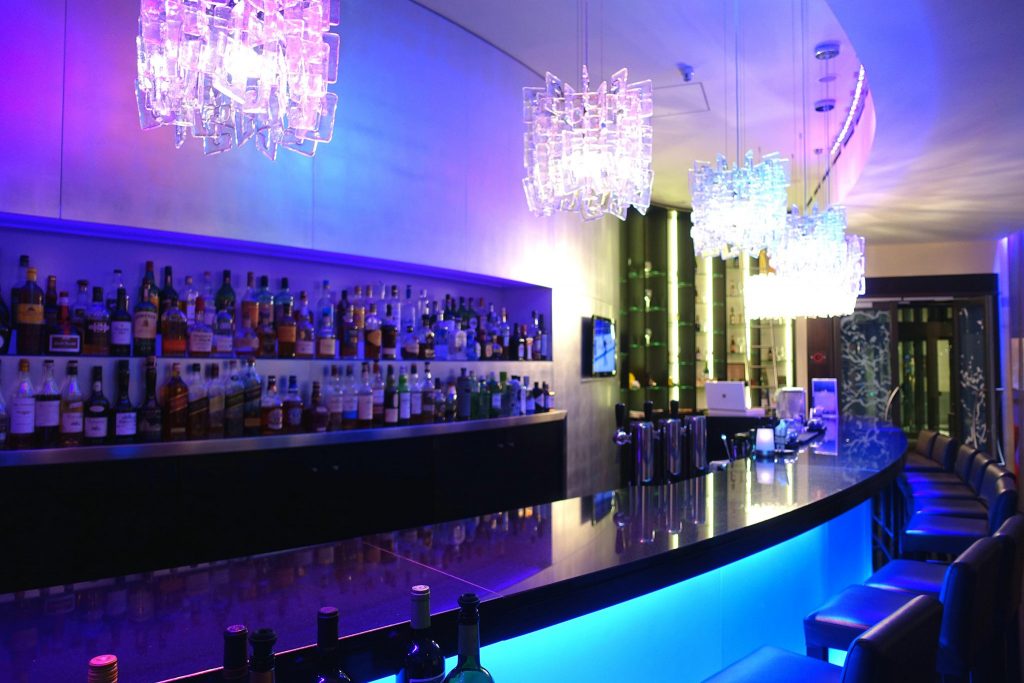 Would we stay here again?
I can definitely say that we would absolutely stay at Sofitel Brussels L'Europe again!
Here is a short overview of why we were both so impressed with this hotel:
high level of comfort (rooms, lobby, restaurant etc.)
spacious and well equipped rooms and suites
amazing location (quiet and well connected at the same time!)
delicious food and drinks in beautiful locations (loved the design of Café Marché Jourdan!)
excellent service and most helpful staff (thanks again to Hicham from the front desk!)
Have you already stayed at Sofitel L'Europe or any other Sofitel around the world? I'd love to hear your experiences. Feel free to share them in the comments below 🙂 !
This post was written in collaboration with Sofitel Brussels. Like always, all opinions expressed are my own.