Hi friends, have you ever been looking for the ultimate beaches, breathtaking views and a true vision of paradise?
Search no longer because paradise has been found: Thailand's Angthong National Marine Park comes pretty close to my vision of it!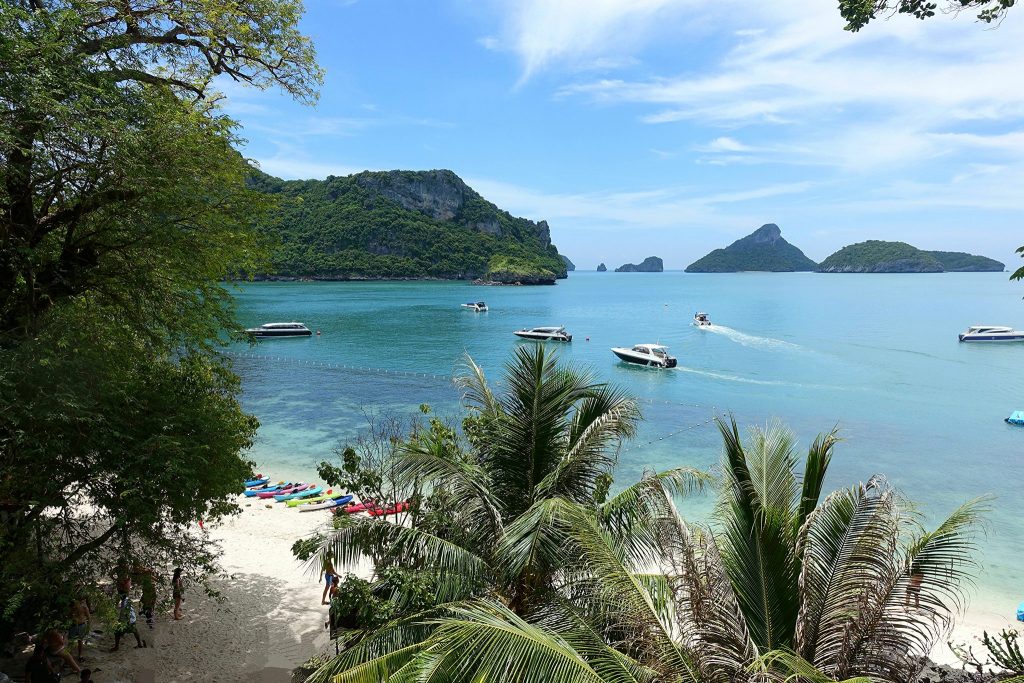 During our Koh Samui vacation we made a one-day speedboat trip to this magical place and were absolutely amazed by its beauty. But let's start from the beginning 🙂
What is Angthong National Marine Park?
The national park is located in South Thailand between Ko Samui and the mainland
It's an archipelago consisting of 42 different limestone islands
You can explore breathtaking beaches, hidden lagoons, underwater coral gardens and so much more 🙂
The name means golden bowl in English
You can even camp on an island in the park!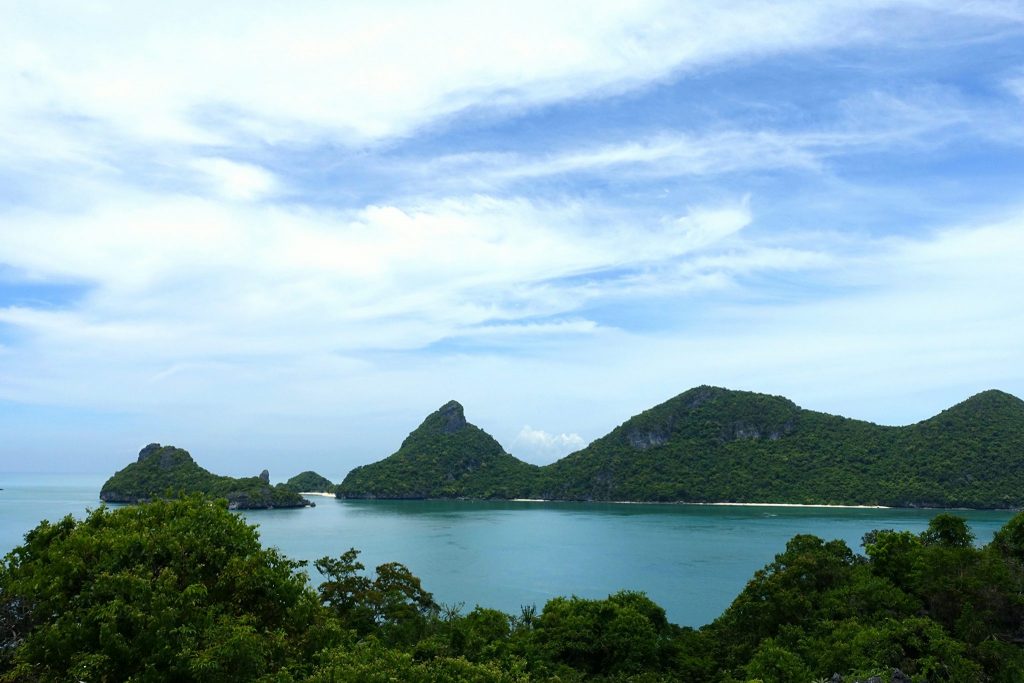 How to get there
Unless you want to spend lots of money and rent your private boat, I suggest booking a shared speedboat with an organization like Samui Link (approx. 40 Euro p. day & person).
You will be picked up from your hotel in the morning and board the speedboat to Angthong National Marine Park which is 60 minutes away from Samui's north coast.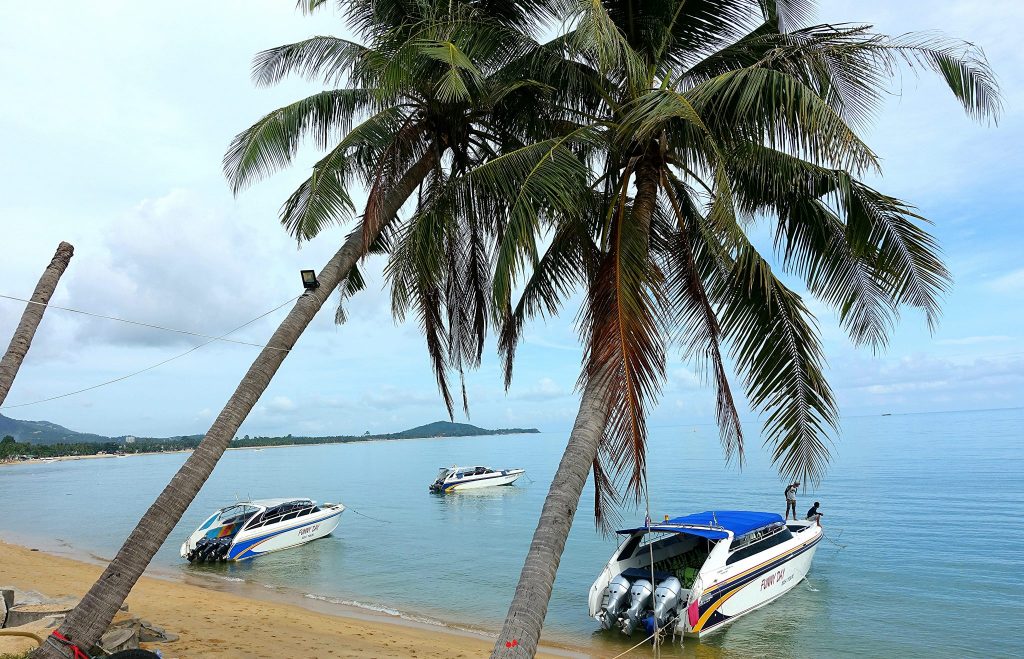 The staff is really friendly and competent, everyone worked very hard to provide us with the best experience possible.
Extra tip: If your ears are sensitive I suggest bringing earplugs because speedboats tend to be noisy.
Already the boat ride to the national park is beautiful! If you want to take great pictures I can definitely recommend choosing a place in the rear part of the boat.
Enjoy the ride to paradise 🙂 !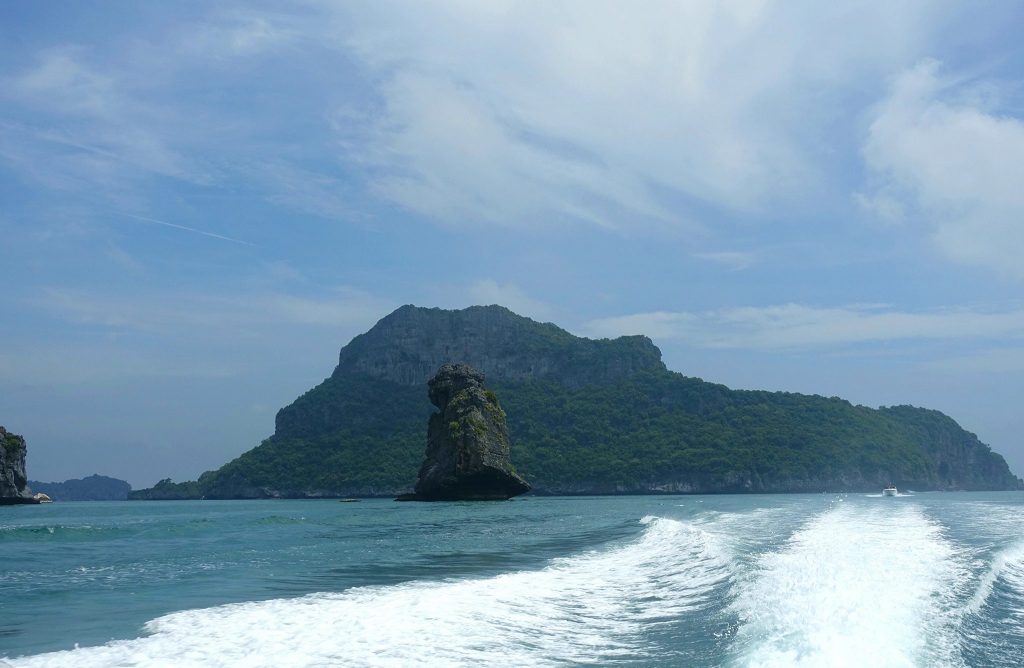 Activities at Angthong National Marine Park
What I loved about this tour is that we got to experience all the great activities in this magnificent paradise:
We went snorkeling for about one hour
The kayak tour was so much fun!
Hiking to different viewpoints was rewarded with breathtaking views
Exploring white sandy beaches that I'll never forget was one of my favorite activities
Watching different animals like monkeys, exotic birds or beautiful fish
Having lunch by the beach was really relaxing
Paradise found
The day at Angthong National Marine Park was definitely one of my favorite days in Thailand and I would absolutely return there.
What about you? Have you ever visited Angthong National Marine Park in Thailand or would you like to go there?
Or have you found any other places you consider irresistible?
My other favorites are definitely Bali (watch my favorite Balinese places here) and basically every place in California (Check out my experiences at Huntington Beach and in Los Angeles – there's a reason for its nickname city of angels).
Feel free to share your experiences, recommendations and feedback in the comments 🙂 !