(Ad / Anzeige)
Dear travellovers and friends,
as you might have seen on my Instagram account @karoadores, we recently went on our first mini cruise with Tallink Silja Germany !
Those 5 amazing days gave us the opportunity to see three stunning cities in a short amount of time:
Day 1: Hamburg – Stockholm- Helsinki
Day 2: Helsinki – Tallinn
Day 3: Tallinn – Stockholm
Day 4 & 5: Stockholm
Visiting these cities while being on a cruise is such a comfortable way to explore foreign countries and new places!
In the following I am going to give you an overview of our trip with Tallink Silja and let you know why this amazing mini cruise is a great idea for anyone!
If you want to get an idea of what your own luxury mini cruise could look like, visit Tallink Silja – Booking your mini cruise!
Day 1 of our Tallink Silja cruise: Hamburg – Stockholm- Helsinki
On our first day, we flew from Hamburg to Stockholm and started our cruise trip.
After arriving at Stockholm Arlanda Airport, we took a taxi and 10 minutes later we arrived at the Tallink Silja cruise ship terminal.
We boarded our first luxury cruise ship, Silja Symphony, which would take us to Helsinki, Finland overnight.
We got comfortable in our Deluxe Cabin with an amazing view and were instantly impressed with the high comfort the cruiser offered.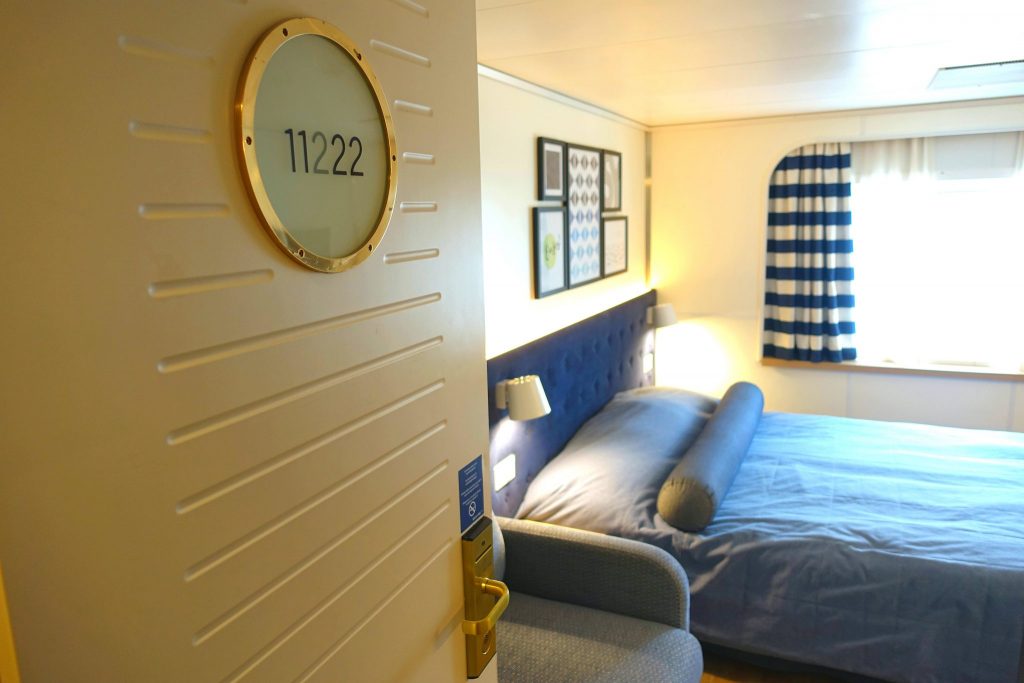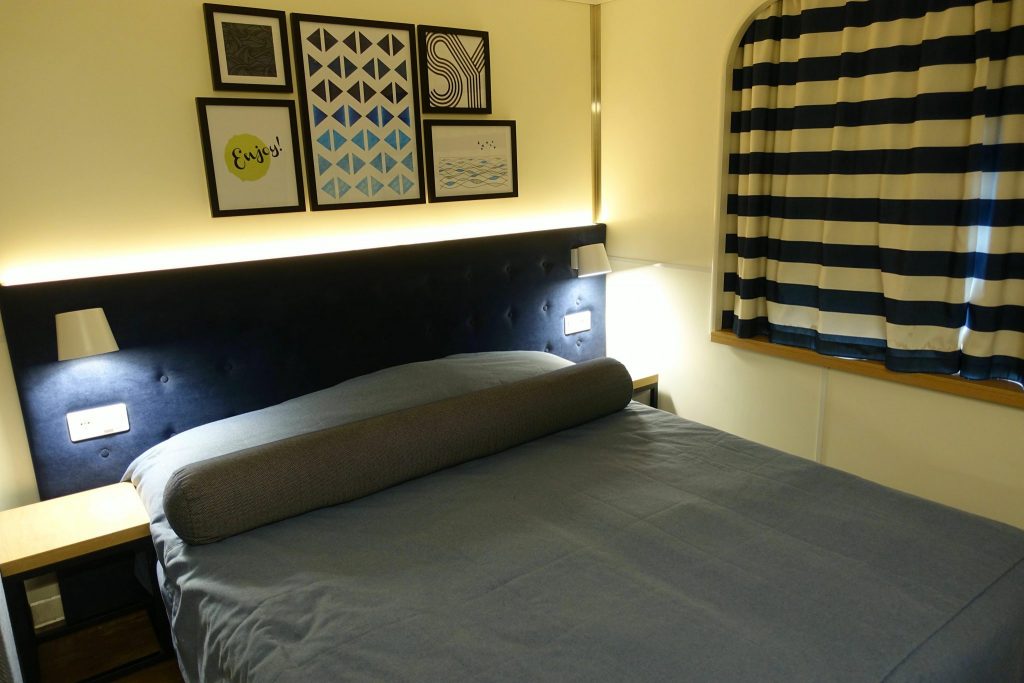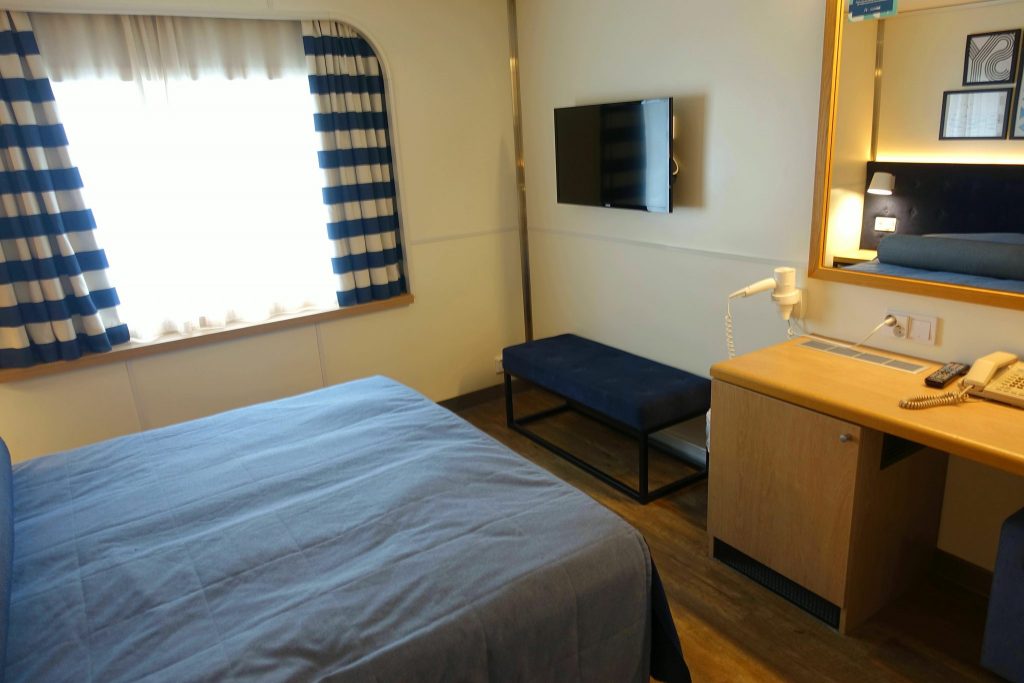 This first evening was also really magnificent because we got to enjoy the breathtaking views of the numerous little islands of Sweden on our way to Helsinki.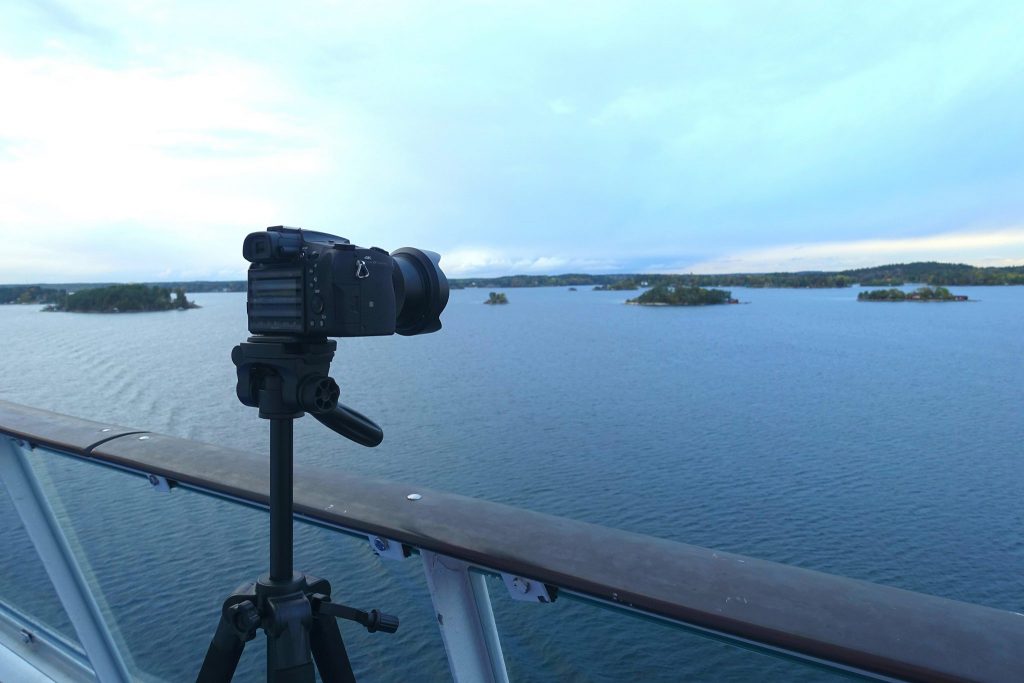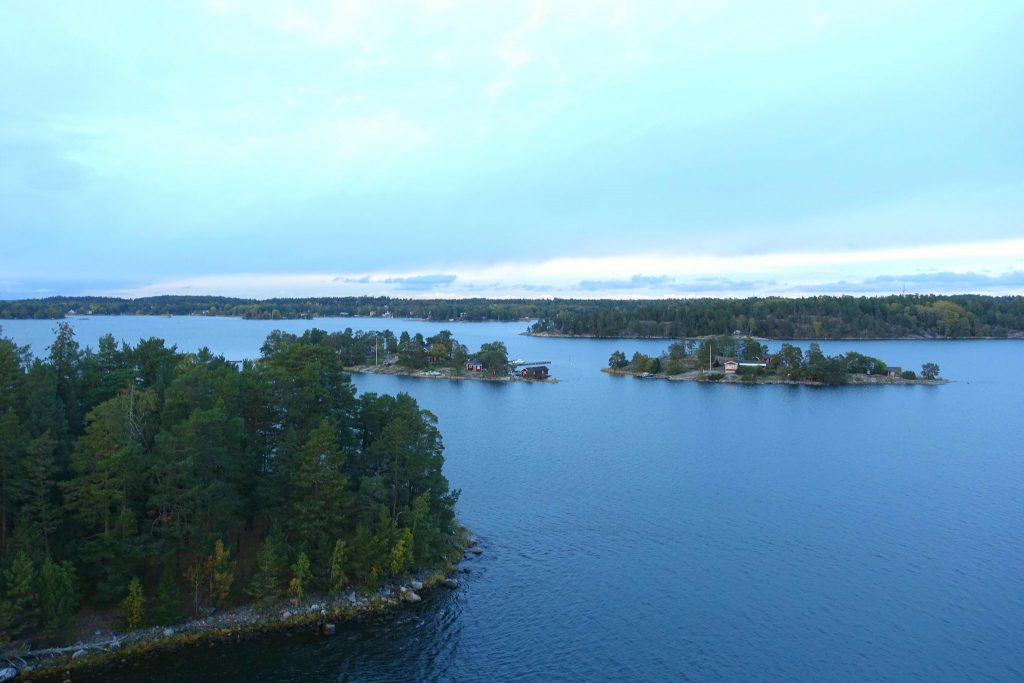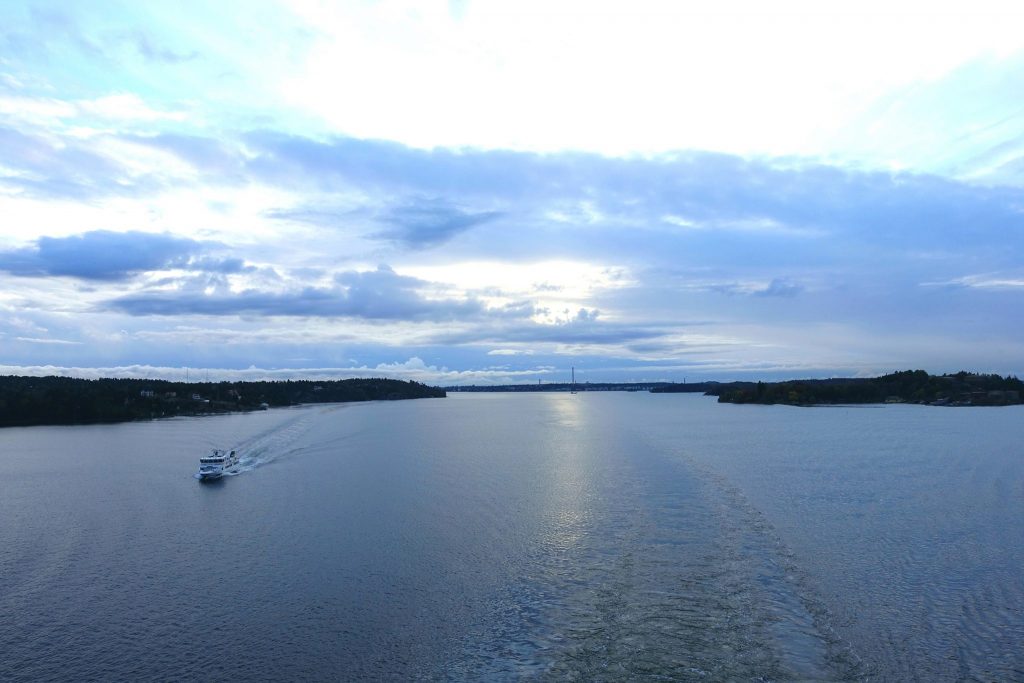 After enjoying a delicious dinner on board, we visited the casino and nightclub on board which was so much fun!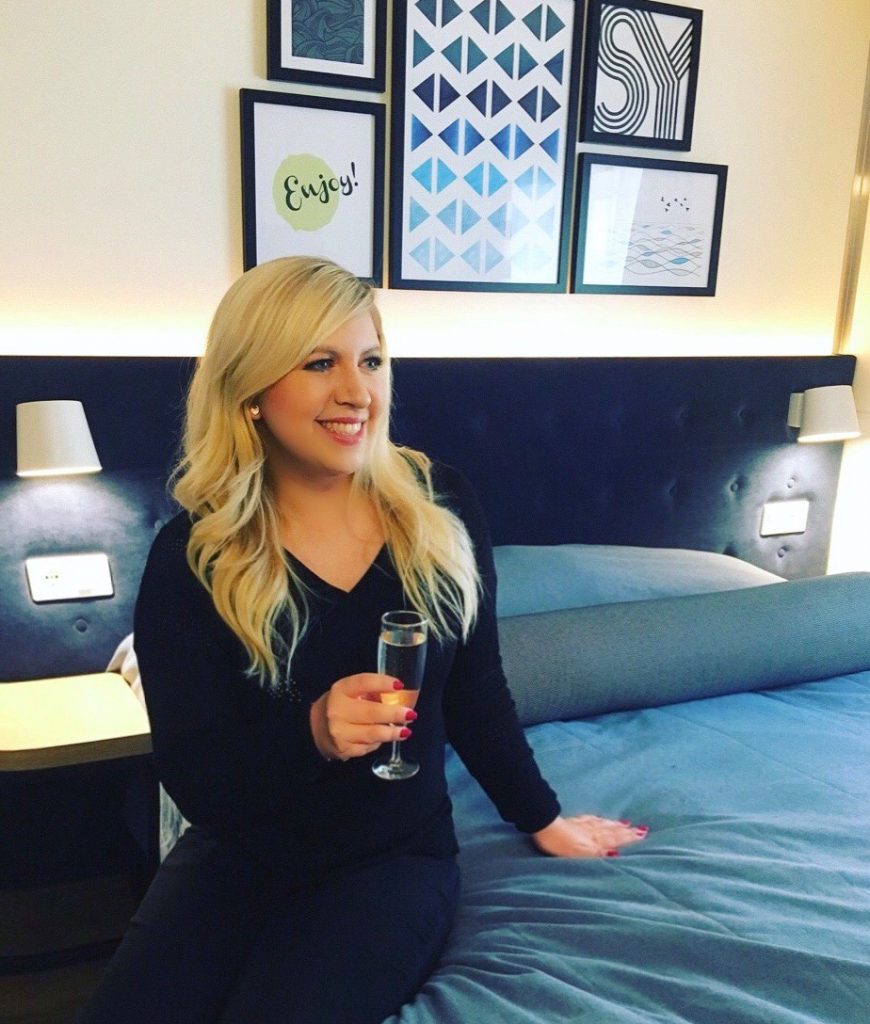 We didn't go to bed too late though because we wanted to be fit to explore Helsinki the next day.
Day 2: Helsinki – Tallinn
After getting a great night's sleep and a good breakfast on board, we arrived in Helsinki, Finland at 10:30 am.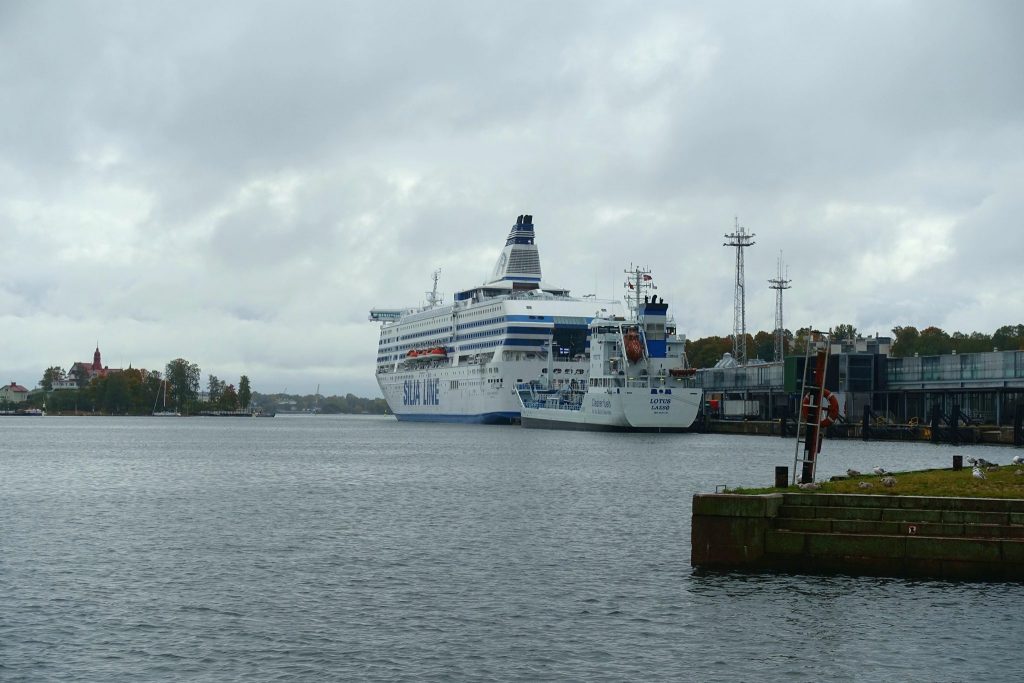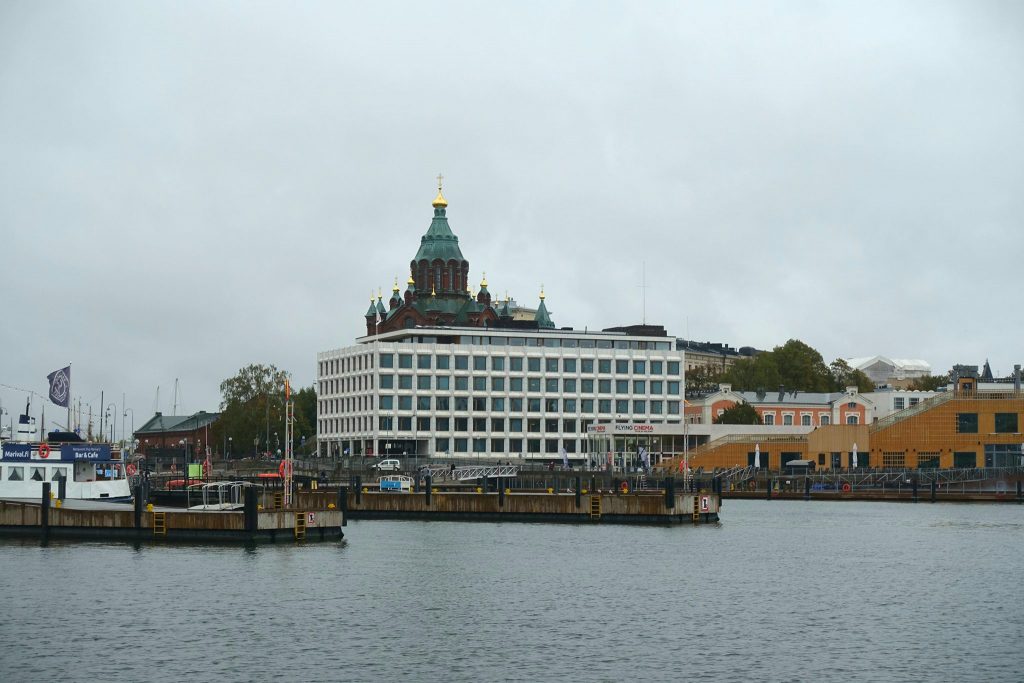 This was the first time we realized how much more comfortable it is to explore different places by being on a cruise: Instead of being exhausted from long travel distances, we felt perfectly relaxed and were ready for a great day of exploring Finland's capital.
Unfortunately the weather was quite rainy, so we first went to the Old Market Hall to get lunch.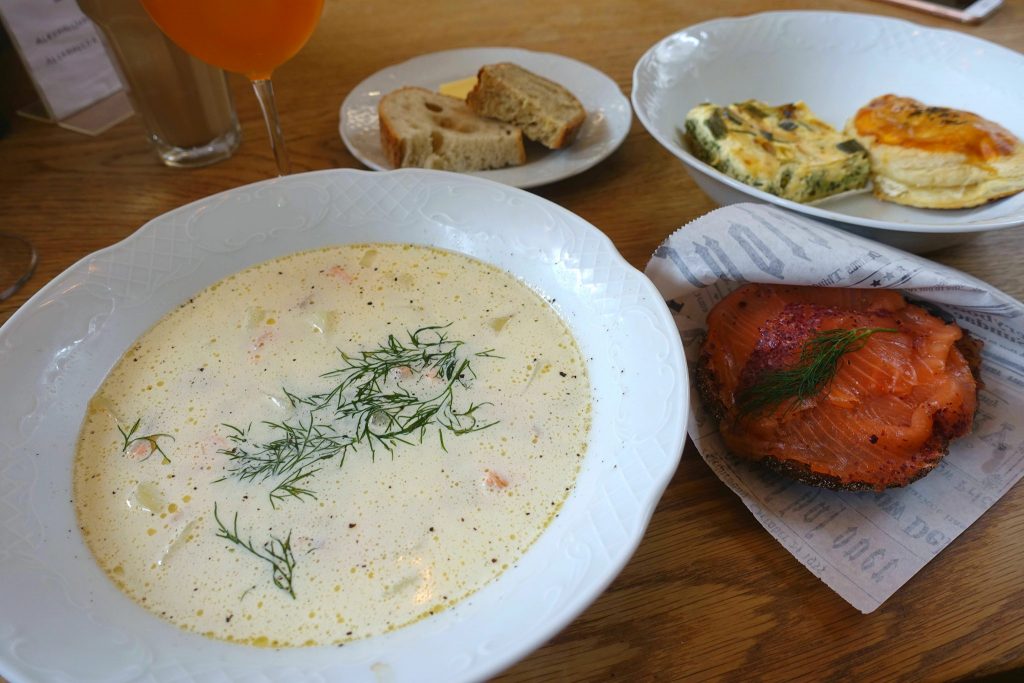 We had never tried Finnish salmon soup before and it was so tasty! If you ever visit Finland I can absolutely recommend trying it!
After our lunch the rain had stopped so we took a walk in the harbor area and also saw the Dome of Helsinki.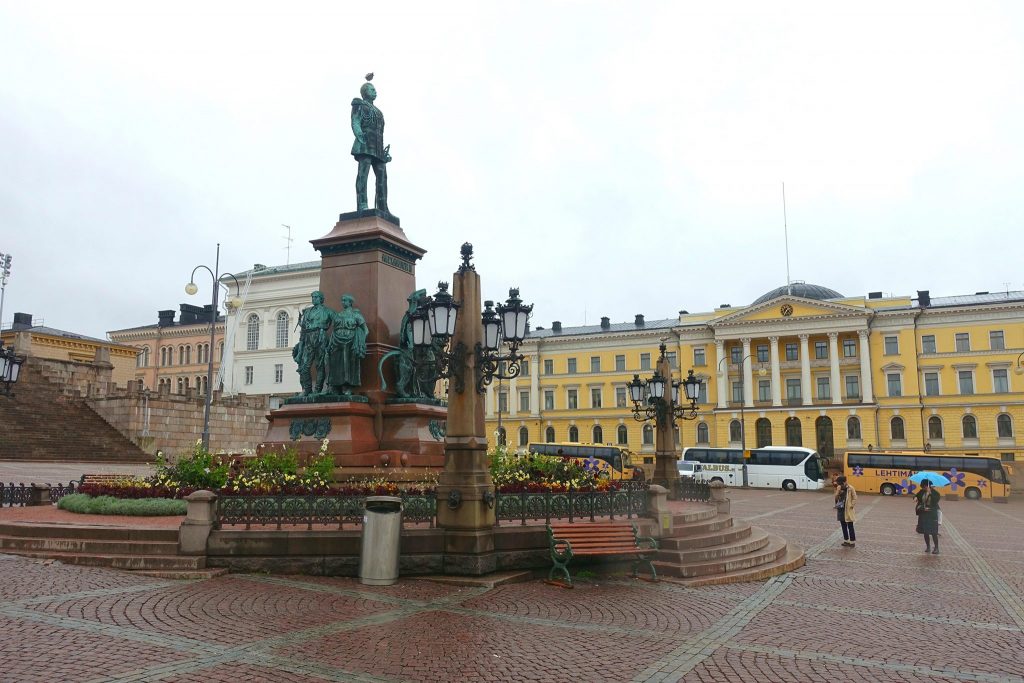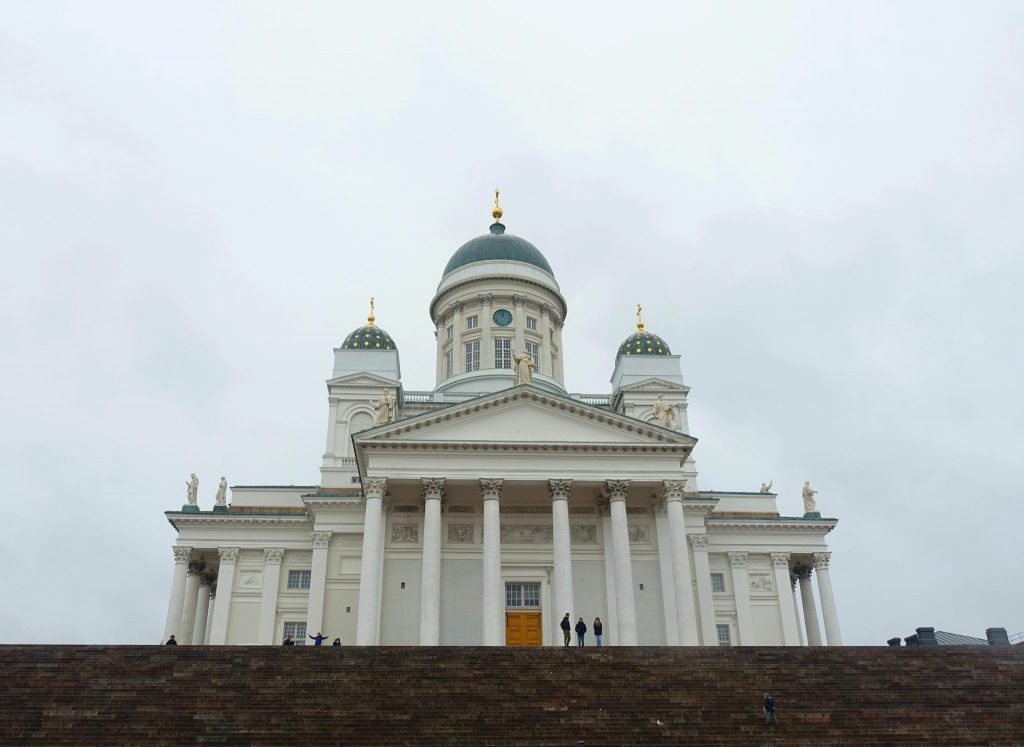 There are many little streets and cute cafés in this area so it's great to take a little bit of time and enjoy the atmosphere. We were told beforehand that Helsinki is not a city of famous sights but more a place to enjoy the vibes and that is so true!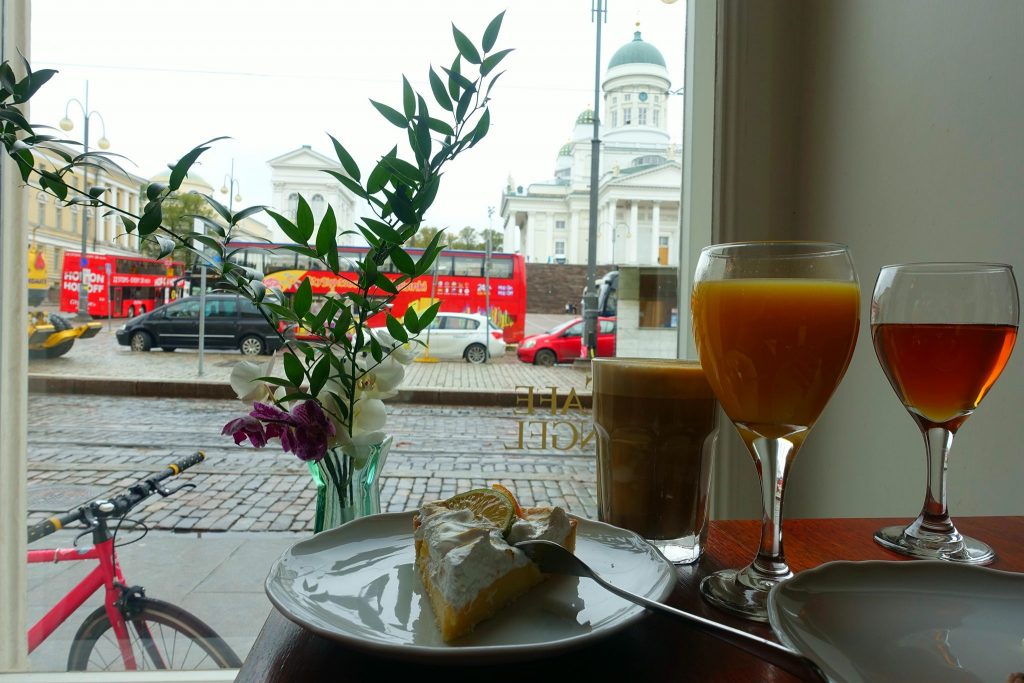 Therefore we had a great day before going back to the cruise ship terminal and start the 2-hour-trip to Tallinn, Estonia. Having tickets for the luxurious business lounge at Tallink Star cruiser was definitely a great way to enjoy this journey and so we arrived in Tallinn feeling happy and relaxed after an amazing day.
We checked in at Tallink City Hotel which is located in the center of the city and enjoyed our comfortable room.
Day 3: Tallinn – Stockholm
After a delicious breakfast at Tallink City Hotel we were ready to explore Estonia's beautiful capital.
We started our trip by taking an Uber to Alexander-Newski-Cathedral and enjoyed the great weather there.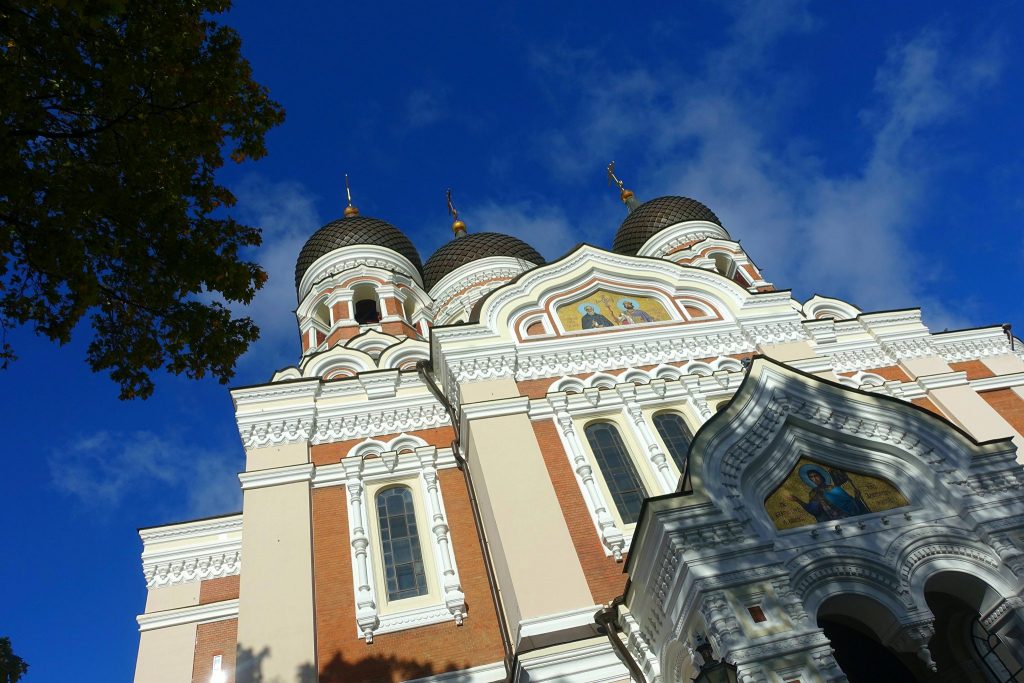 The Old Town of Tallinn is definitely one of the city's gems and so amazing to explore!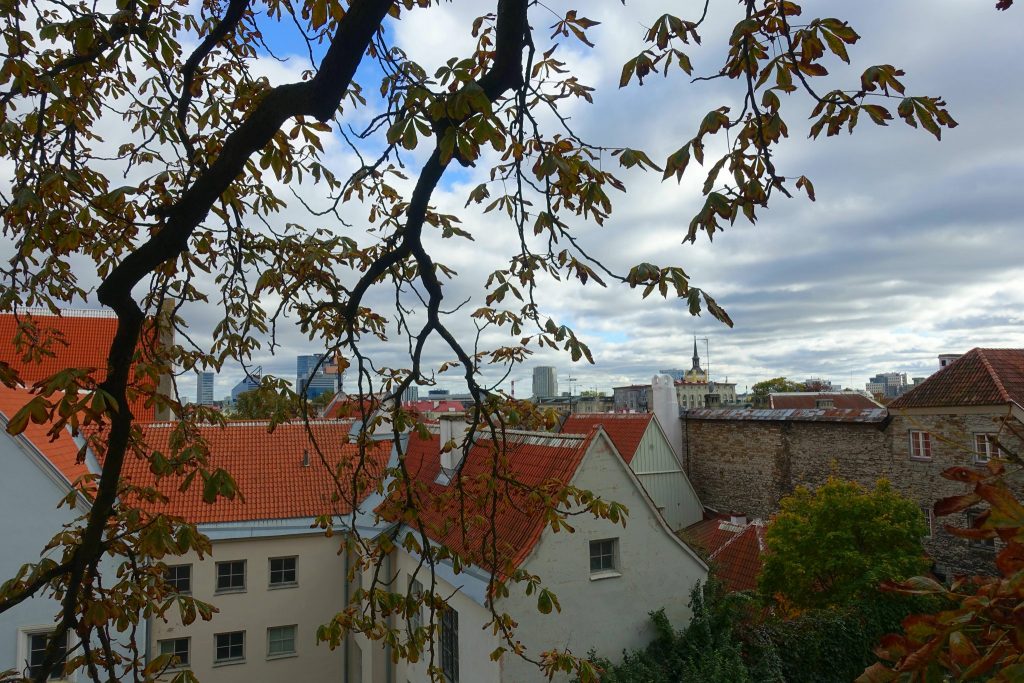 We walked all the way down to the Big Square where we had lunch and enjoyed the little shops in the area.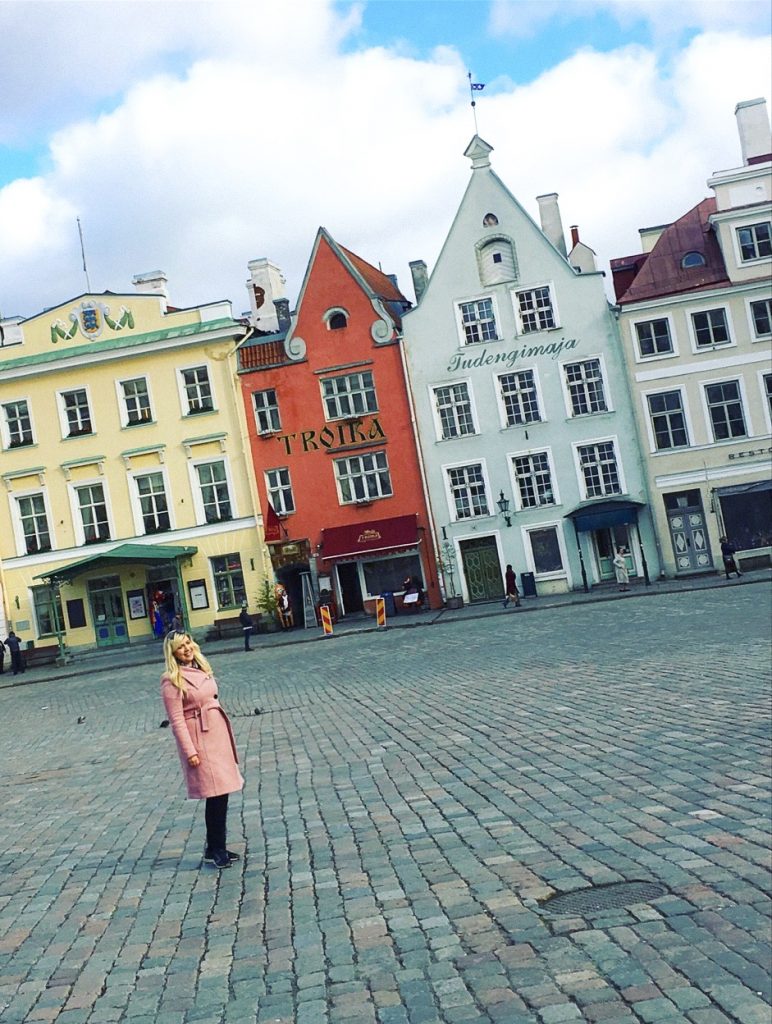 Tallinn is not a city that has been on top of our bucket list before but after going there on our Tallink Silja cruise, we were so happy that we had the opportunity to explore it!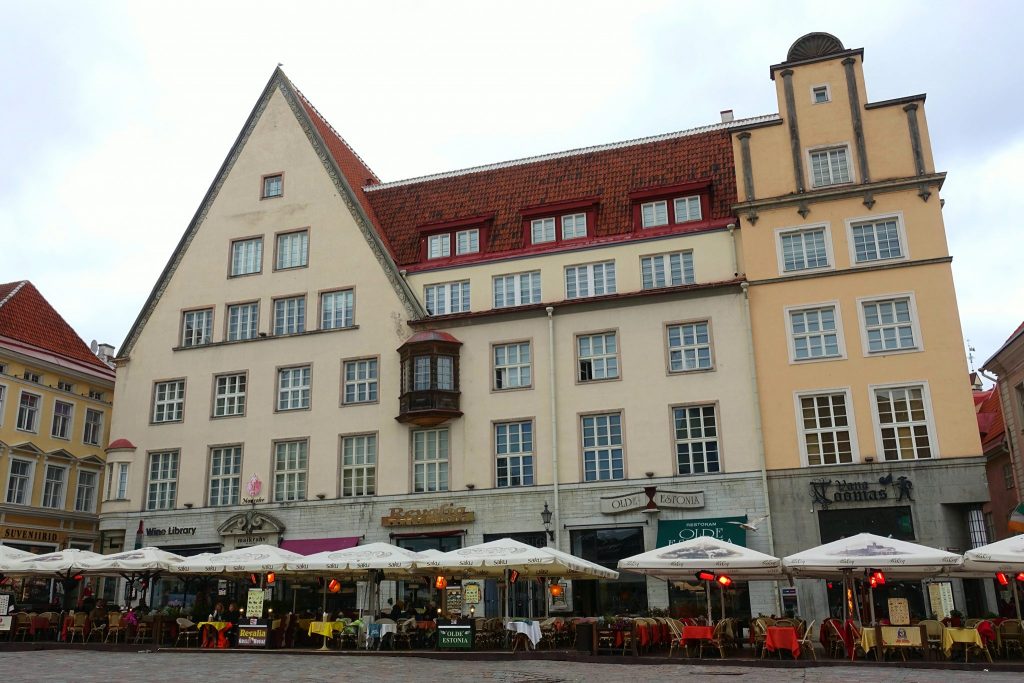 We started the evening by going back to the cruise ship terminal and continued our journey with the Baltic Queen cruiser!
This time, we even got a suite at the front side of the ship! The suite was so big and spacious and we couldn't believe the fantastic view on Tallinn when we left the harbor.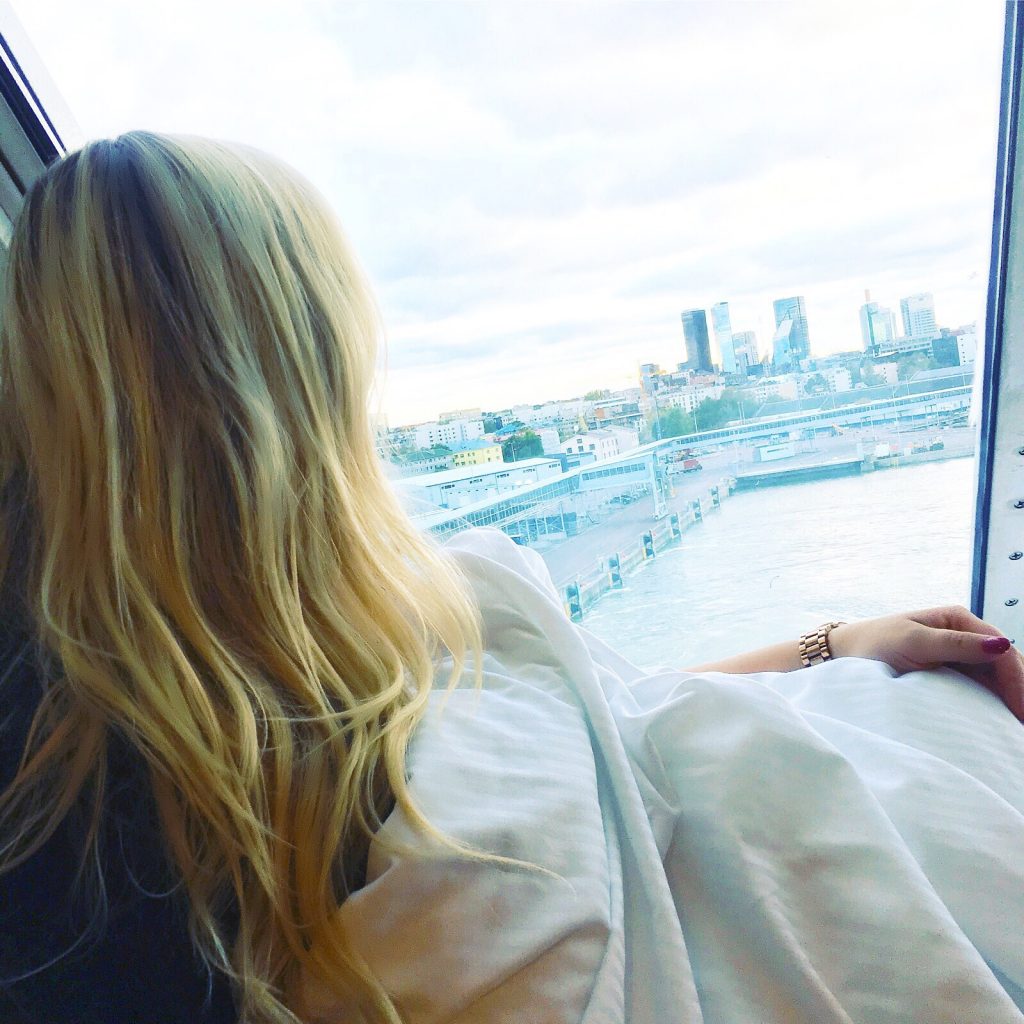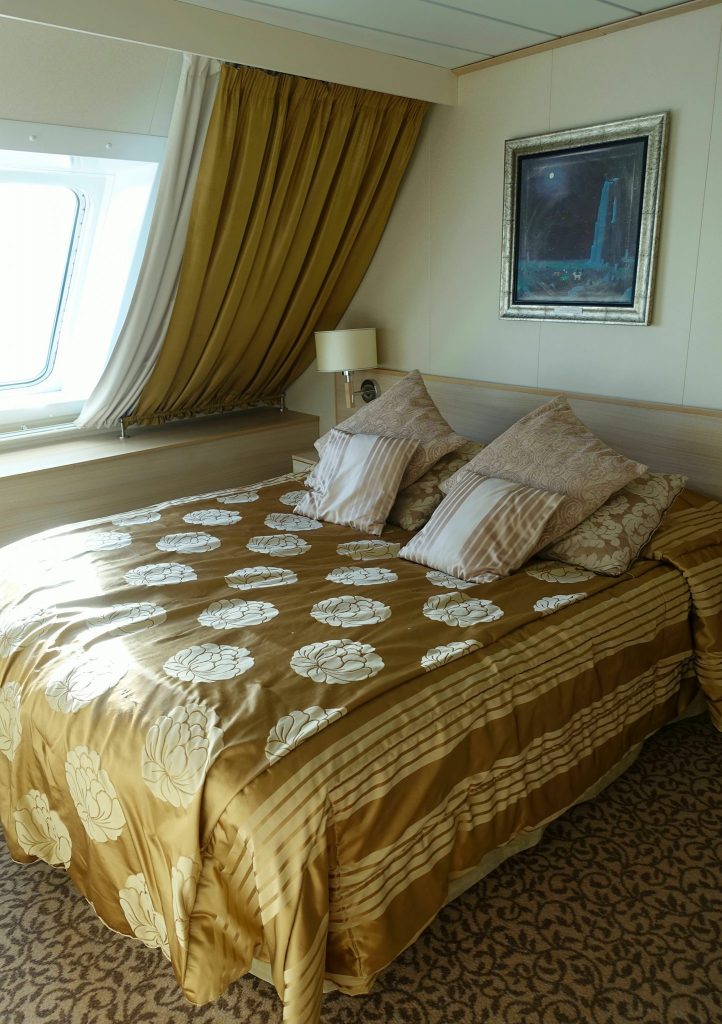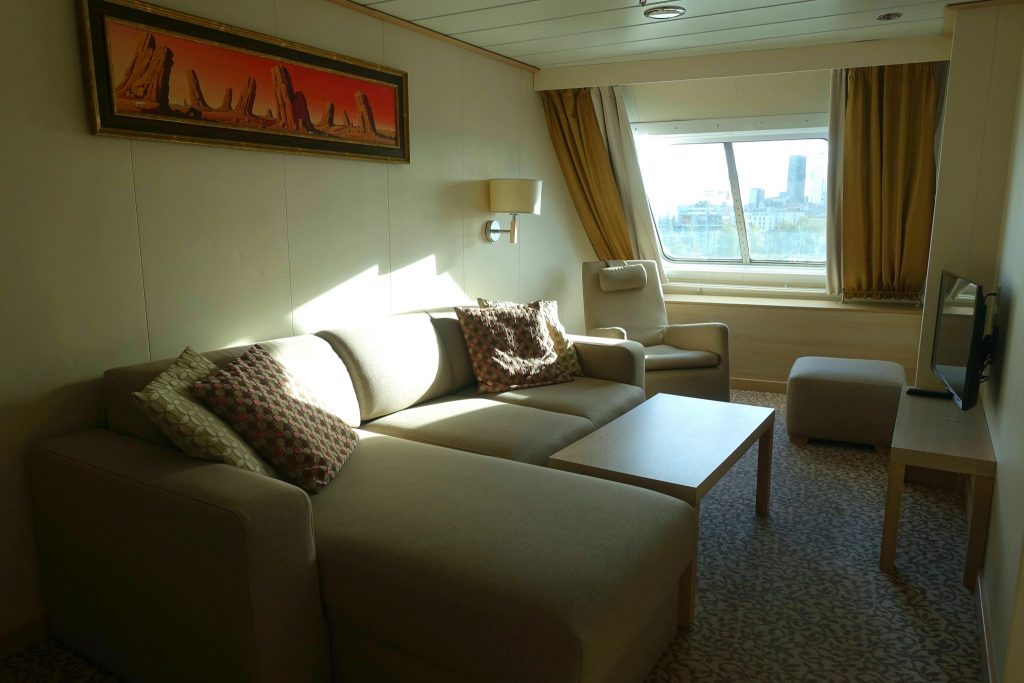 We basically spent the whole evening having dinner, enjoying the great sunset view from our suite and had fun at the show at the nightclub afterwards.
Our time on board of the Baltic Queen was probably our favorite part of the cruise, besides exploring the great cities, of course.
Day 4 & 5: Stockholm
The next morning we were truly sad that we had to leave our comfortable suite. On the other hand we were also really excited to explore Stockholm!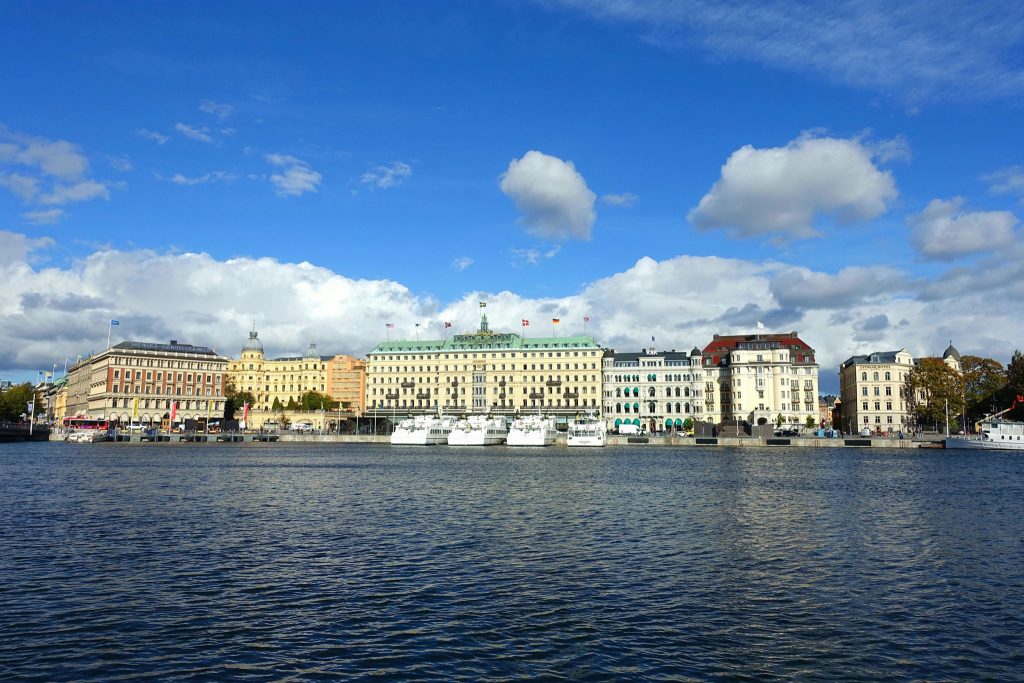 Finishing our cruise in Stockholm was definitely a great idea because it's the city that definitely takes most time to explore. All the three cities we saw were absolutely beautiful but Stockholm has most to offer.
I will definitely give you detailed advice on how to spend a weekend in Stockholm in a separate post =) !
Our conclusion – Tallink Silja mini cruises
After having so much fun at our mini cruise with Tallink Silja, we are definitely hooked and get why so many people like to go on cruises!
It's not just for senior people but simply provides amazing opportunities to explore many fantastic places in a short amount of time!
Furthermore you won't feel exhausted while traveling because of the high comfort the ships have to offer.
We will certainly go on another cruise in 2019!
What about you? Have you ever done a similar cruise or would you like to try this cruise? Feel free to share your thoughts in the comments below.