Dear friends and Christmas-lovers, have you also asked yourselves which city you could visit to make the most of all pre-Christmas activities? The following article will give you tons on inspiration why you should not miss Christmas time in Copenhagen!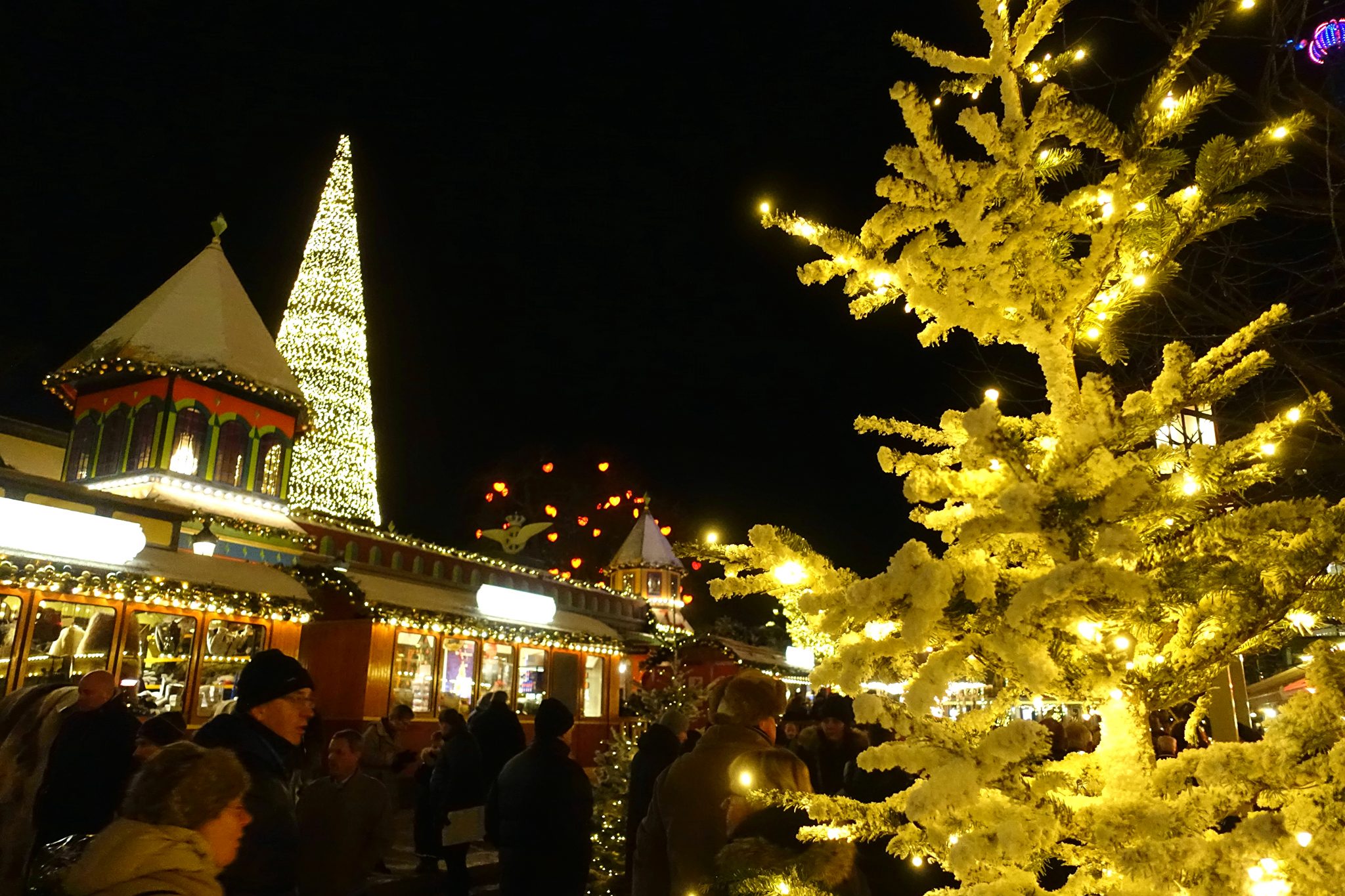 I'm a big fan of Denmark's capital which is magnificent all throughout the year but our recent weekend trip truly took my breath away!
Keep reading and find out why it's absolutely worth a visit at this festive time of the year.
Here's a short overview of this article's content:
Why spend Christmas time in Copenhagen?
How to get there without having any stress
Where to stay in Copenhagen (*Ad/Anzeige)
Great activities and places to enjoy Christmas time 
Feel free to also watch my video about Christmas time in Copenhagen:
Why spend Christmas time in Copenhagen?
There is a variety of reasons why Christmas time in Copenhagen is always a good idea! However, the reason that convinced me most is the Danish art of mastering design and coziness.
Whenever you visit Copenhagen you will most likely find yourself most impressed by the beautiful design in the entire city. Whether it's all the architecture, the restaurants, the hotels – Danish people know how to please the eye!
Furthermore the Danish concept hygge (which can roughly be described as coziness) goes hand in hand with the Christmas vibe we all want to experience: Calming down and enjoy a great time with our loved ones.
So you see, there's no place like Copenhagen if you want to be visually impressed and relax at the same time!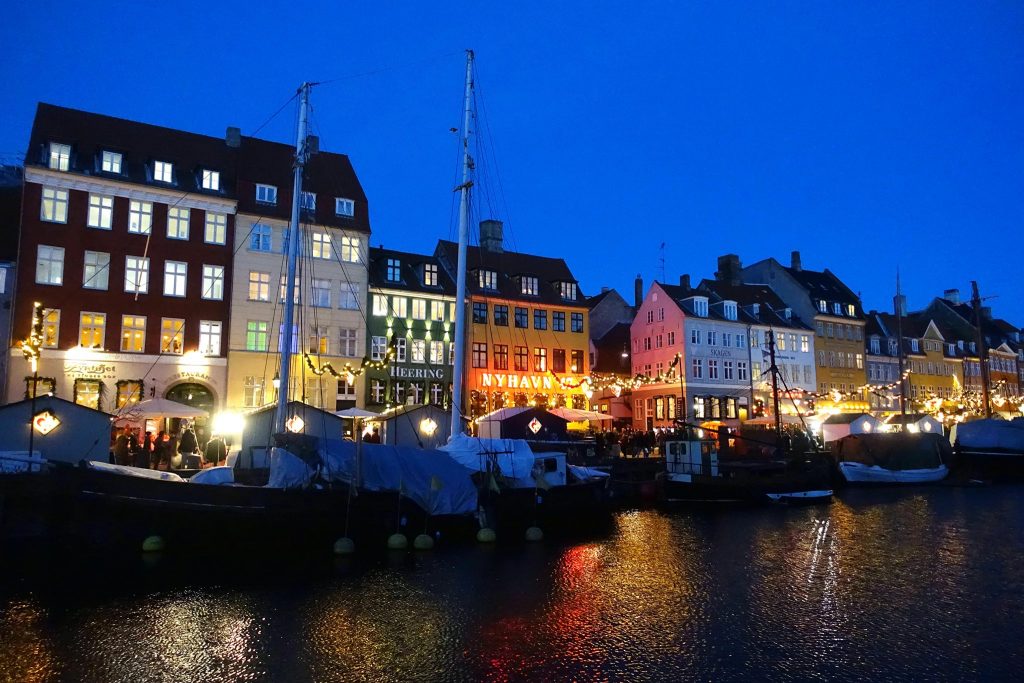 How to get there without having any stress
As a German I have to admit that we are generally more stressed about everything than our Danish neighbors. So how can we get to Copenhagen and already try to get a sense of the hygge vibe that we always seem to hear about?
Of course we could book a flight, rush to the airport, check in our luggage, pass the security control point…
But wait, no no no – That's way too stressful!
We decided to travel in a more relaxed way this time and simply took the train. It's not such a long ride from Hamburg to Copenhagen and it's as easy as it can get. Getting on the train, taking the ferry, getting back on the train, arriving in Copenhagen.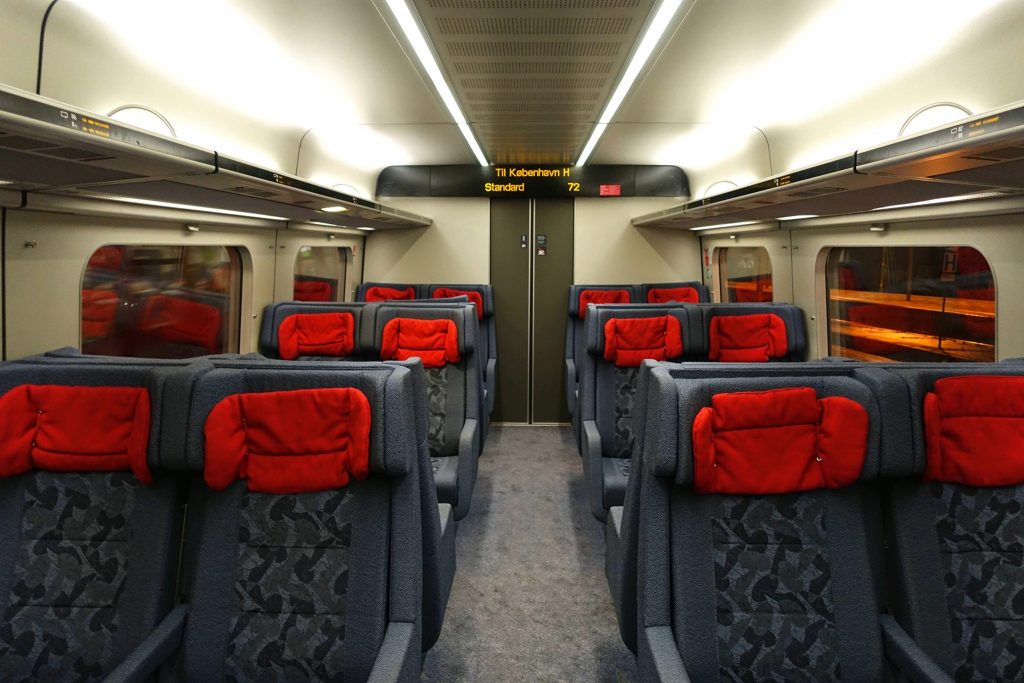 And all of this can be done with tons of comfort, a nice bottle of wine and some snacks – I couldn't be happier 🙂 !
Where to stay in Copenhagen (*Ad/Anzeige)
So once we arrived in Denmark's beautiful capital, we couldn't wait to get to Hotel Danmark, our home for the weekend.
It was important to my fiancé and me to stay at a hotel which is in a central location, represents the beautiful Danish design and offers all the comfort we like so much.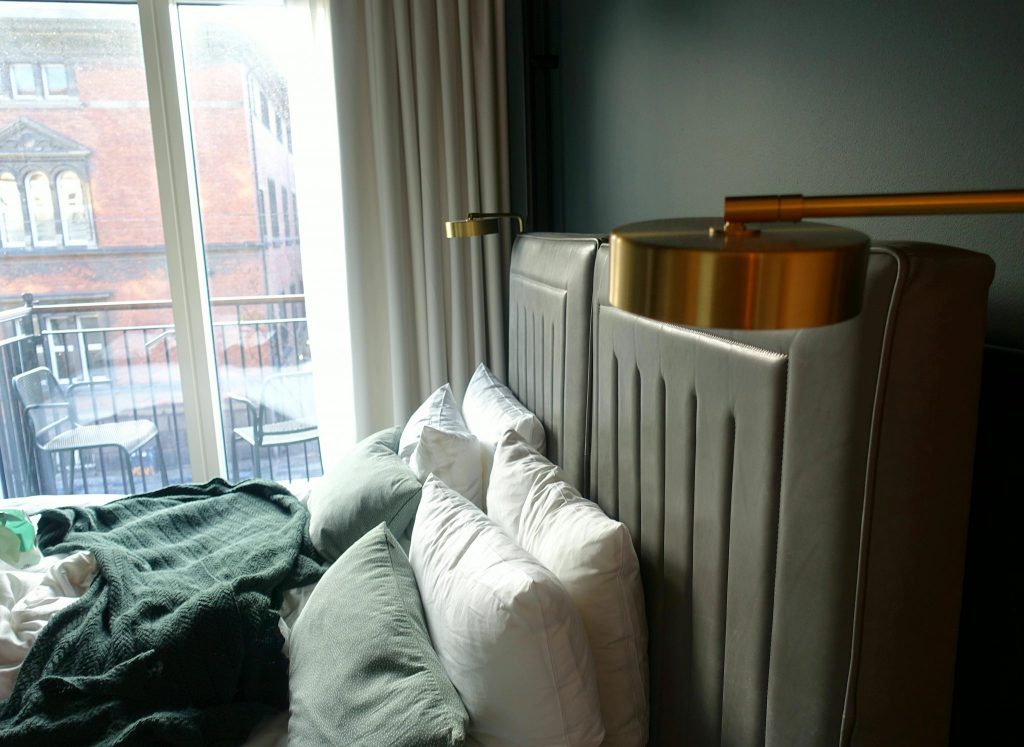 So let me show you why Hotel Danmark by Brochner Hotels  is a great choice for you if you want to spend Christmas time in Copenhagen.
Here's some general information about the hotel:
classification: 4 stars
location: in the center of Copenhagen, close to town hall and Tivoli
a great choice of room types (from bunk bed rooms to 3-room-suites)
wine hour (enjoy free wine between 5-6pm)
amazing hotel bar with a fine choice of wines, liquors, beers and cocktails
organic breakfast buffet 
rooftop terrace with breathtaking city views
Arriving at Hotel Danmark
Our room at Hotel Danmark
We stayed at the Superior Double Room which includes high speed wifi, HD TV, tea and coffee facilities and offers the comfort of 24-hour-room service. Here are some impressions: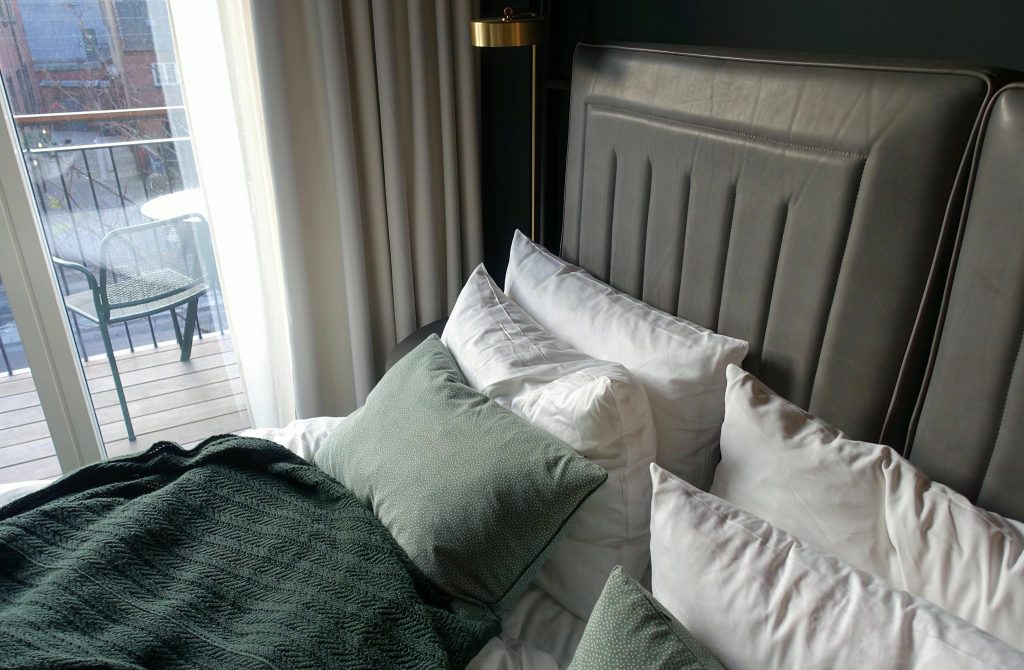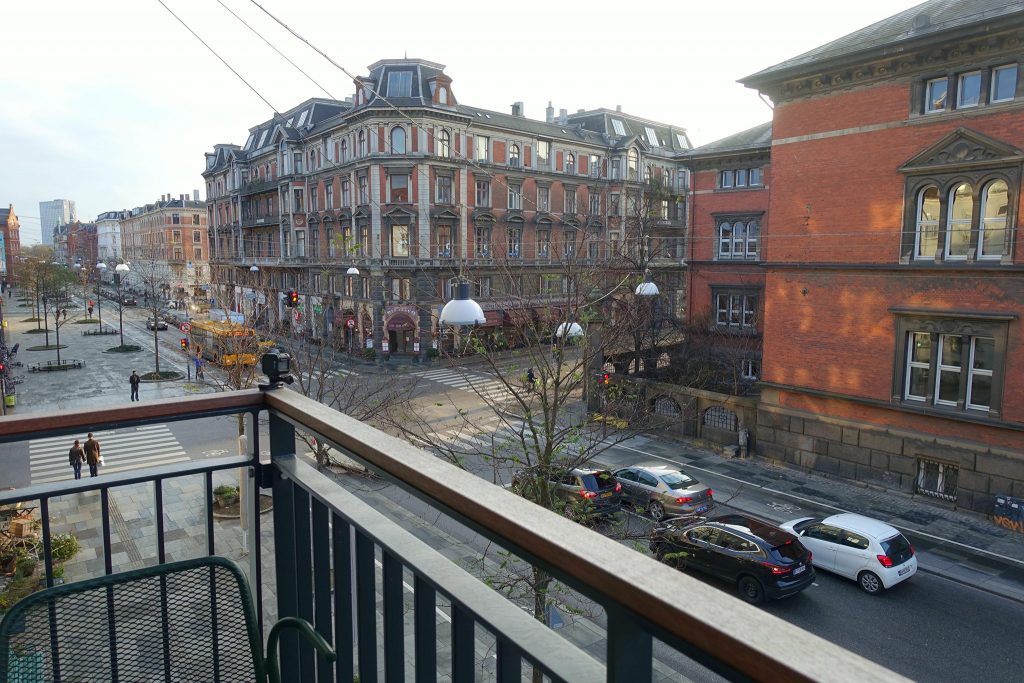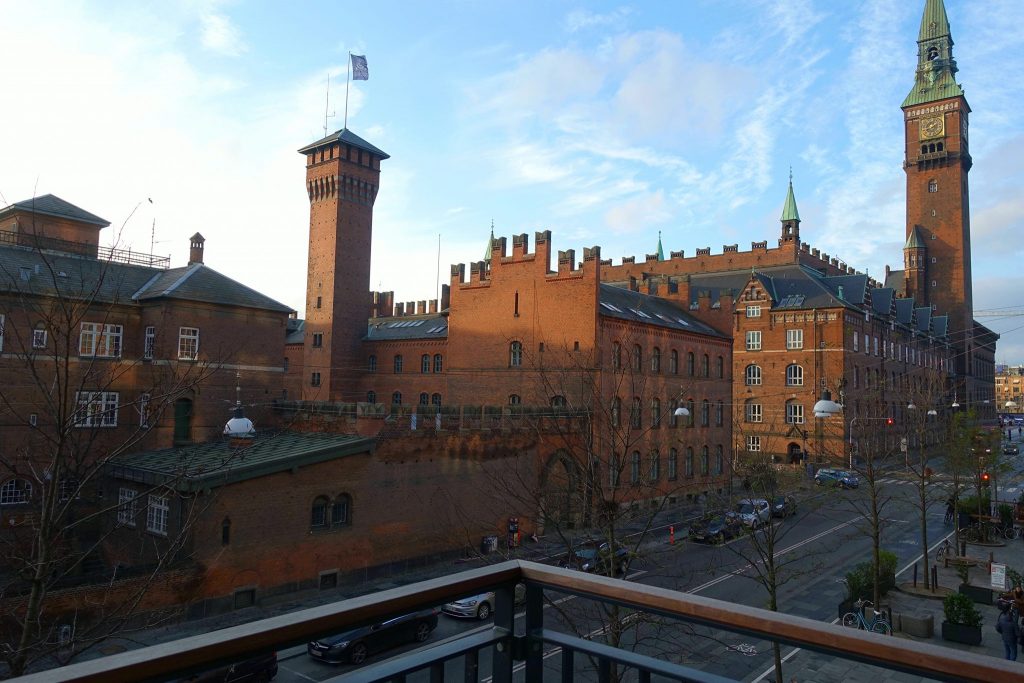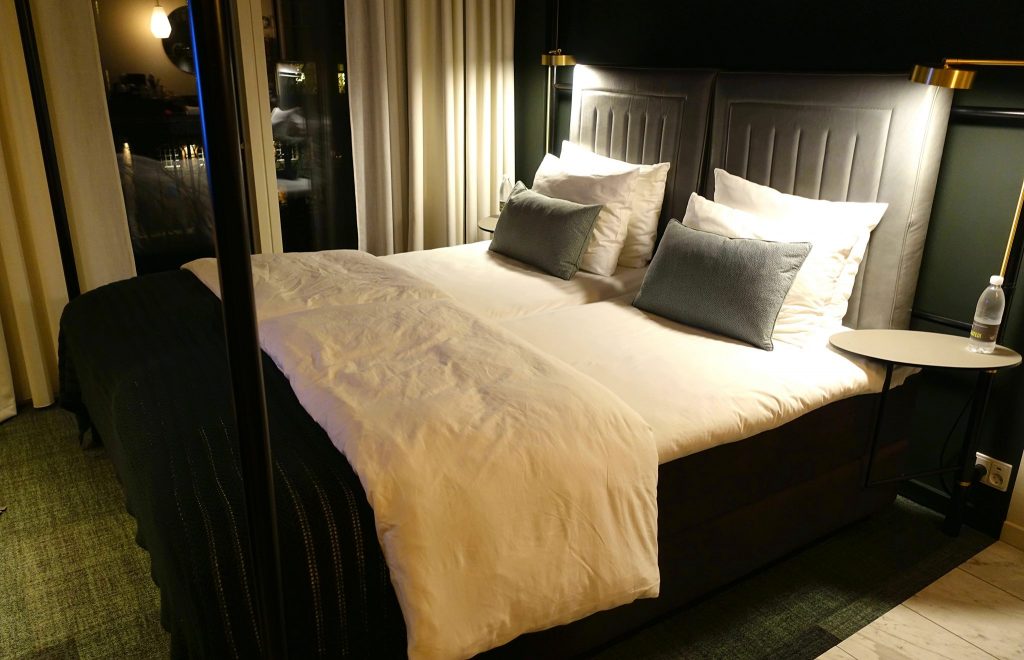 We absolutely loved the beautiful design and the color scheme of the room! The bed was beyond comfortable with soft sheets and a great mattress.
The view from the balcony offered amazing city views and the tea & coffee choice was delicious.
Breakfast at Hotel Danmark
The good news is that the breakfast is completely organic!
Do not worry if you have allergies– you will find great alternatives at this amazing buffet! See for yourself: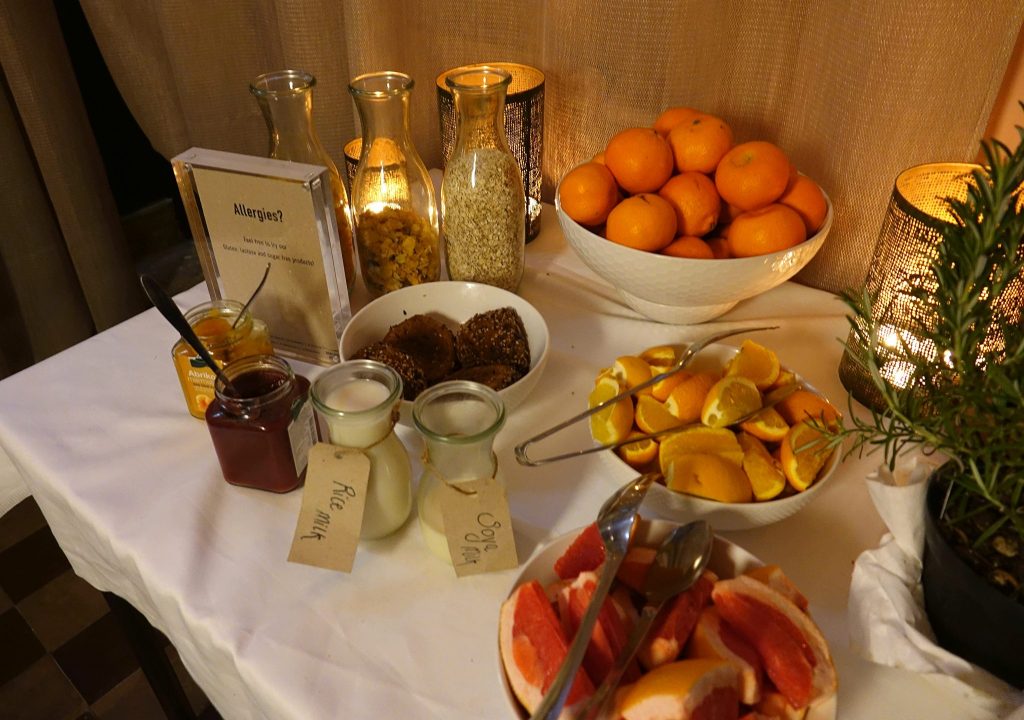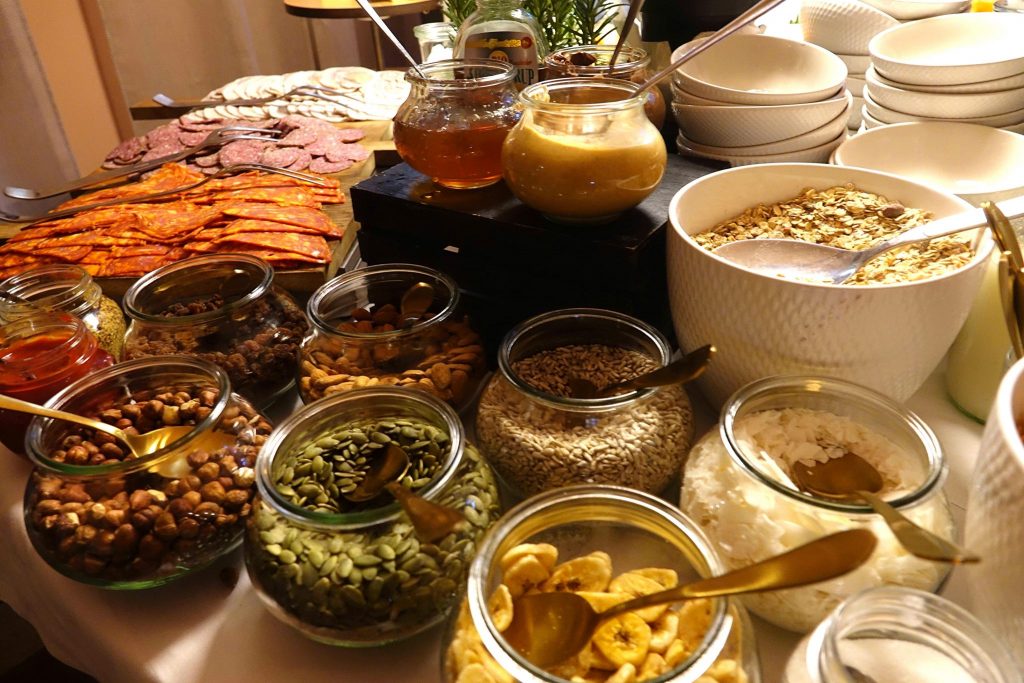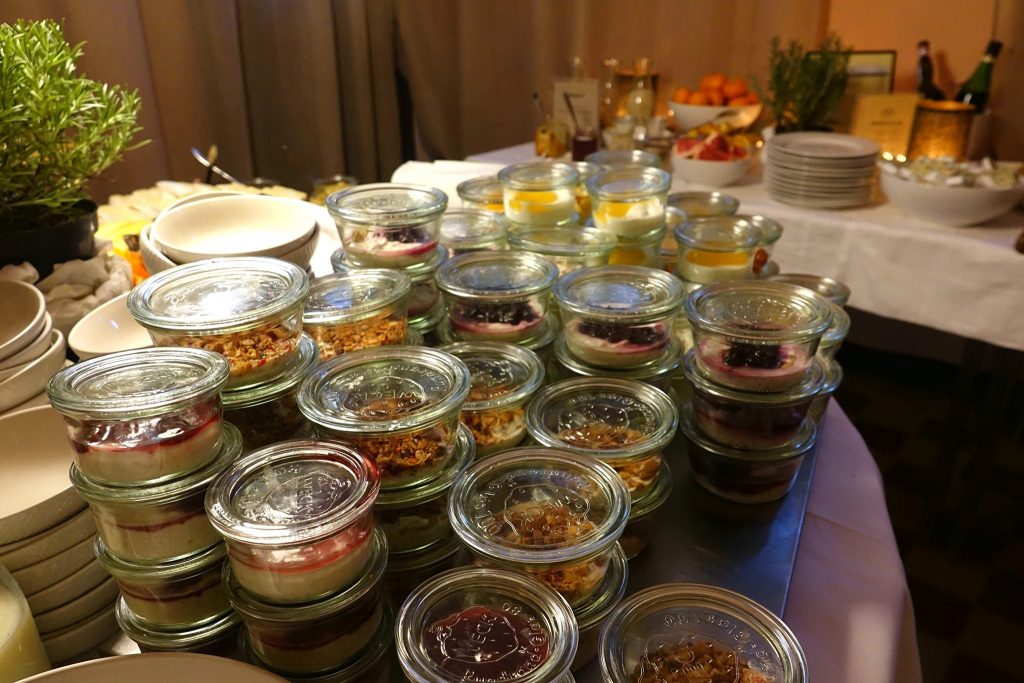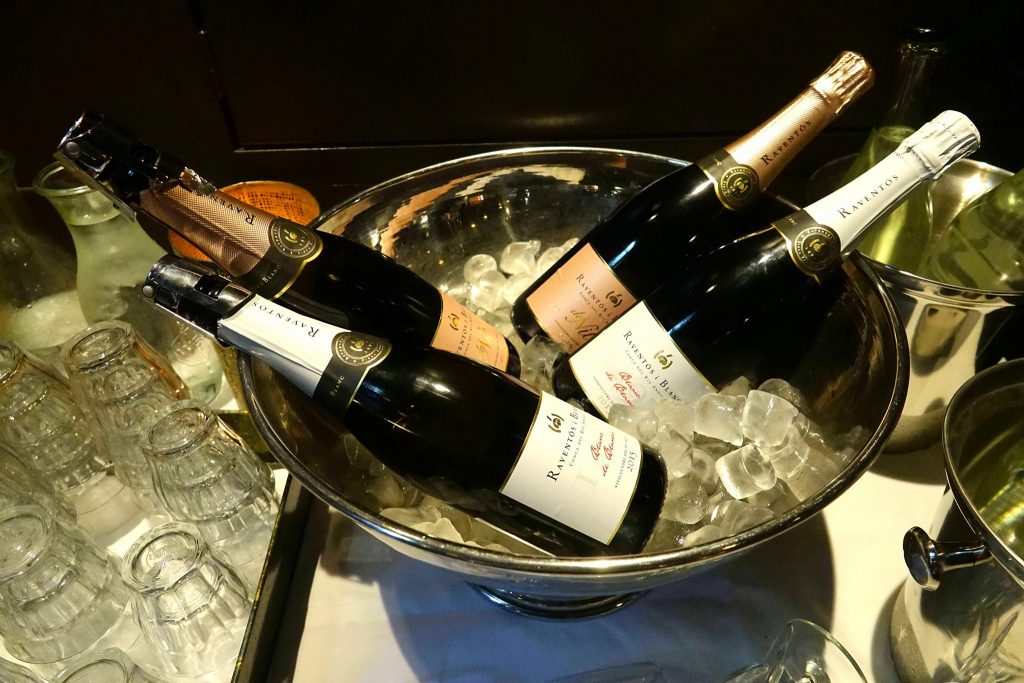 We really enjoyed staying at Hotel Danmark because of its beautiful design, friendly and helpful staff, excellent food and wine and its central location! Thank you for having us 🙂 !
Great activities and places to enjoy Christmas time
Of course there is a variety of possibilities when it comes to activities in Copenhagen, but what is most fun at Christmas time?
After spending a weekend in this beautiful city, we decided on our favorite three activities:
Going on a boat trip
Strolling around and visiting Christmas markets
Visiting Tivoli in all its Christmas glory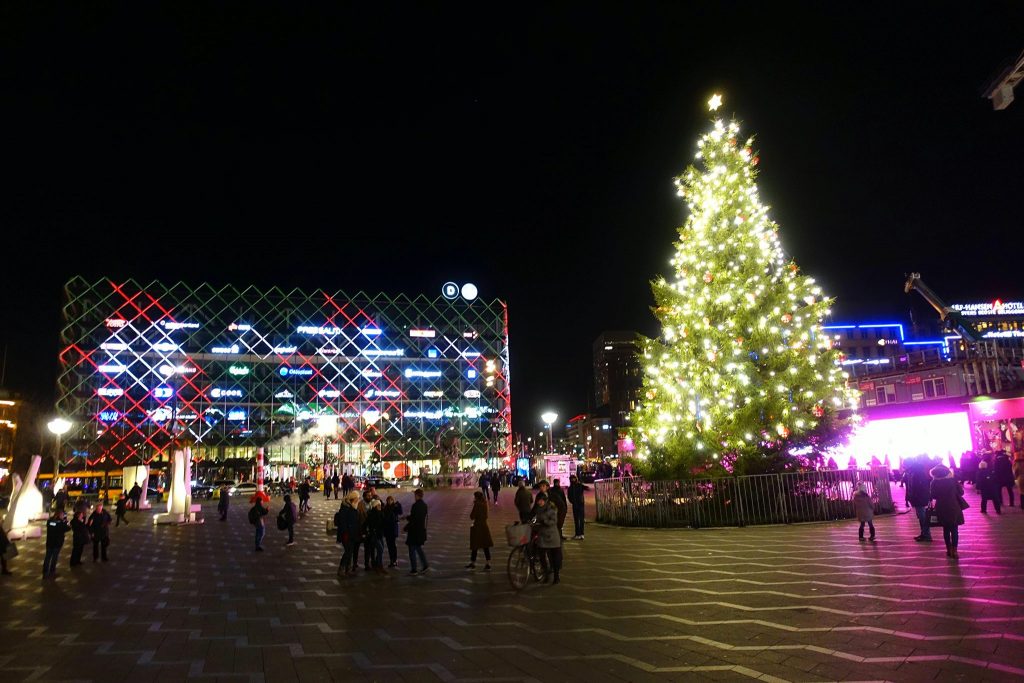 Going on a boat trip
A boat trip is always recommendable in Copenhagen, no matter when you visit throughout the year.
At Christmas time I would suggest taking the tour around 3:30pm so you will be able to see the sunset from the boat. This allows you to see the city during daytime but also enjoy the beautiful lights after the sun has set.
Going to Nyhavn is an easy way to take the 1-hour-trip and directly enjoy some Christmas markets afterwards without having to move again.
Here's a little extra tip: If you buy your tickets at Canal Tours, make sure to get a combo-ticket for boat trip + Tivoli!
It will allow you to skip the long line when visiting Tivoli afterwards.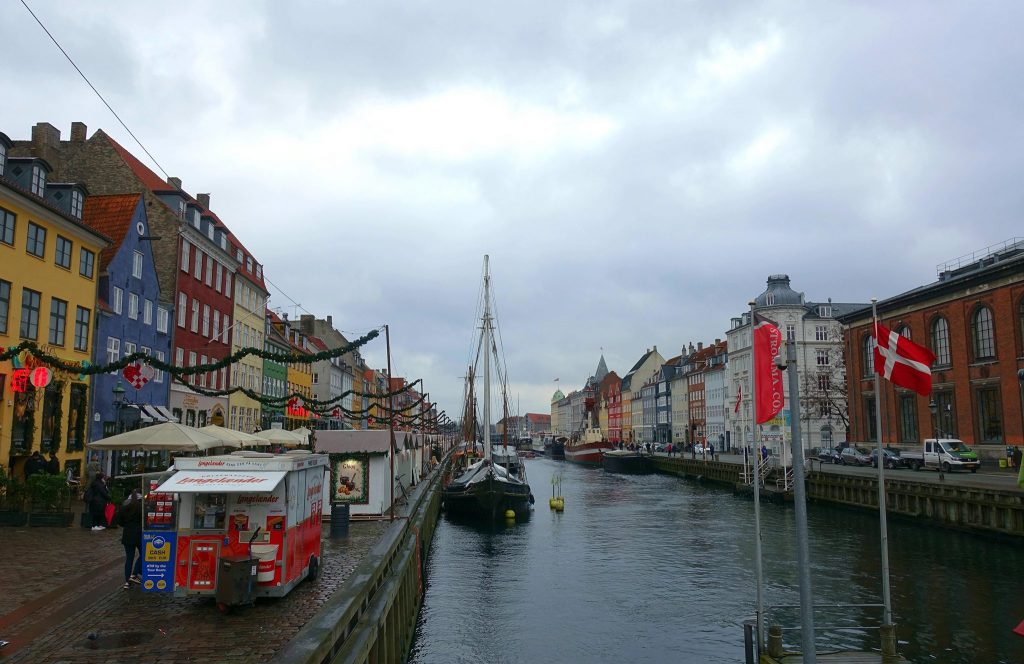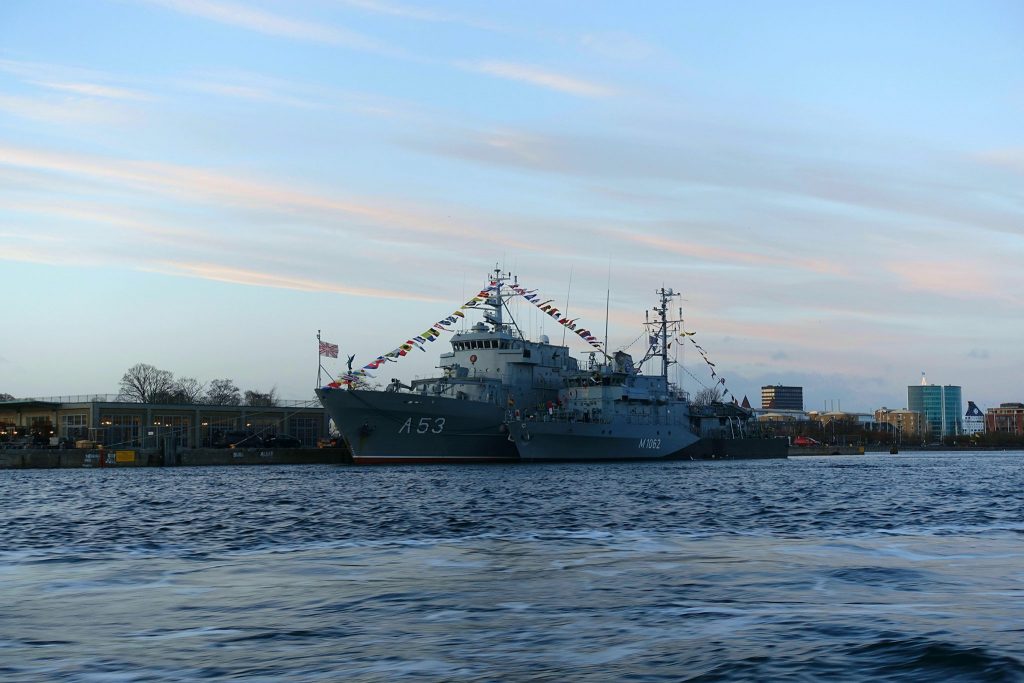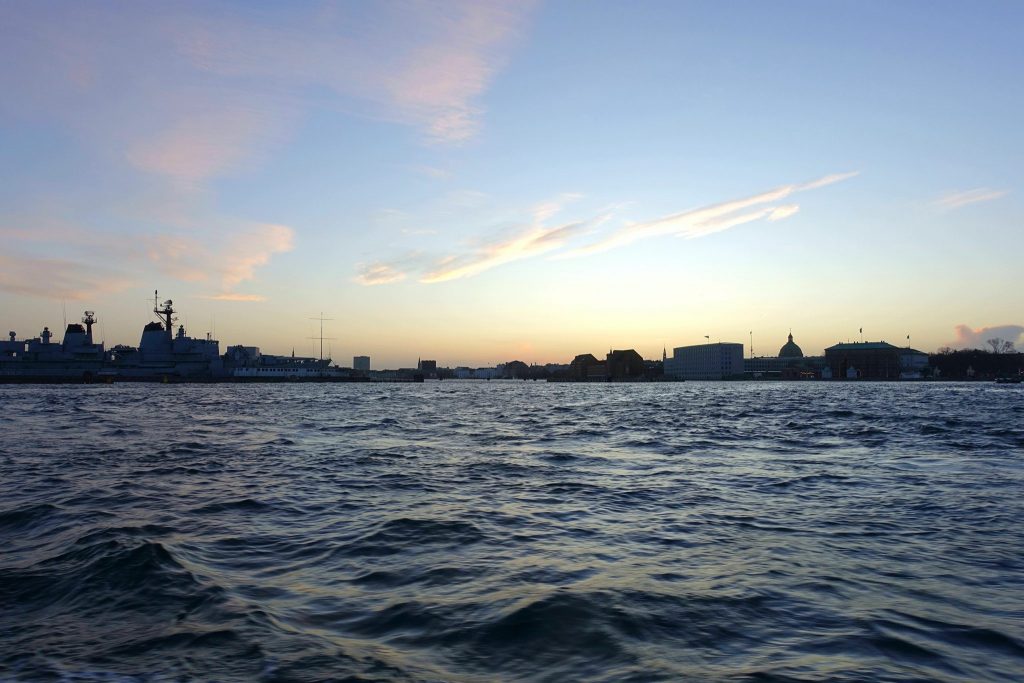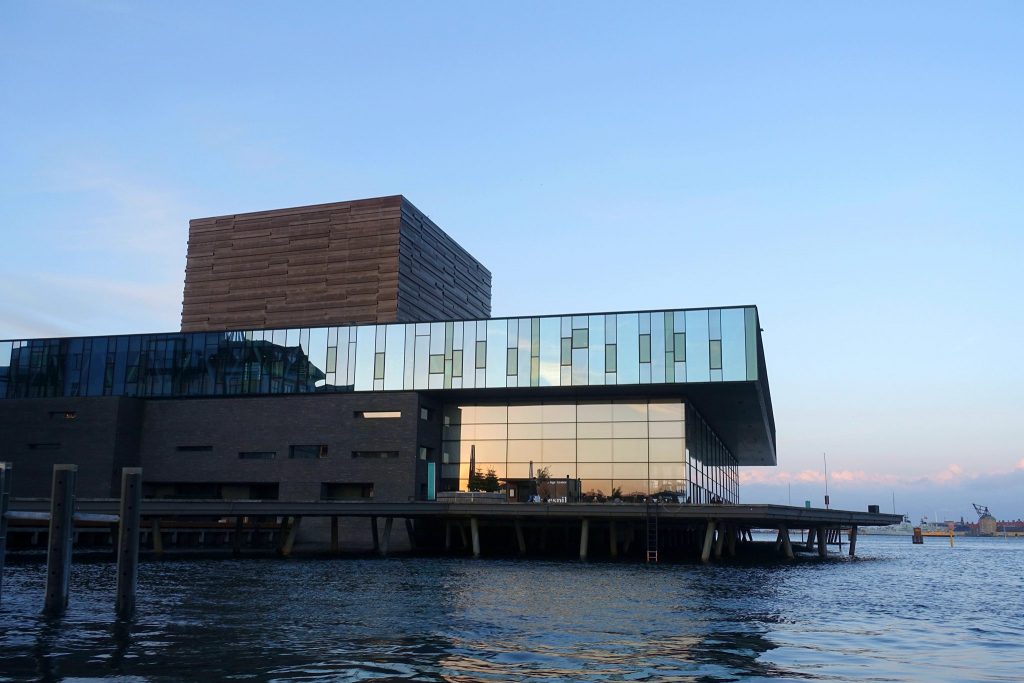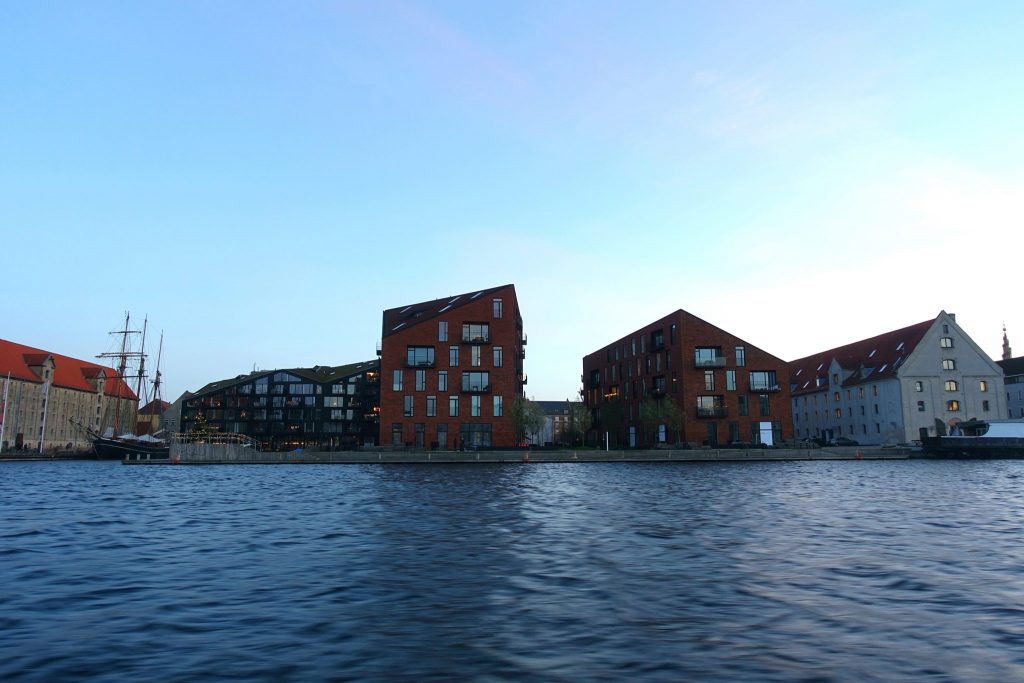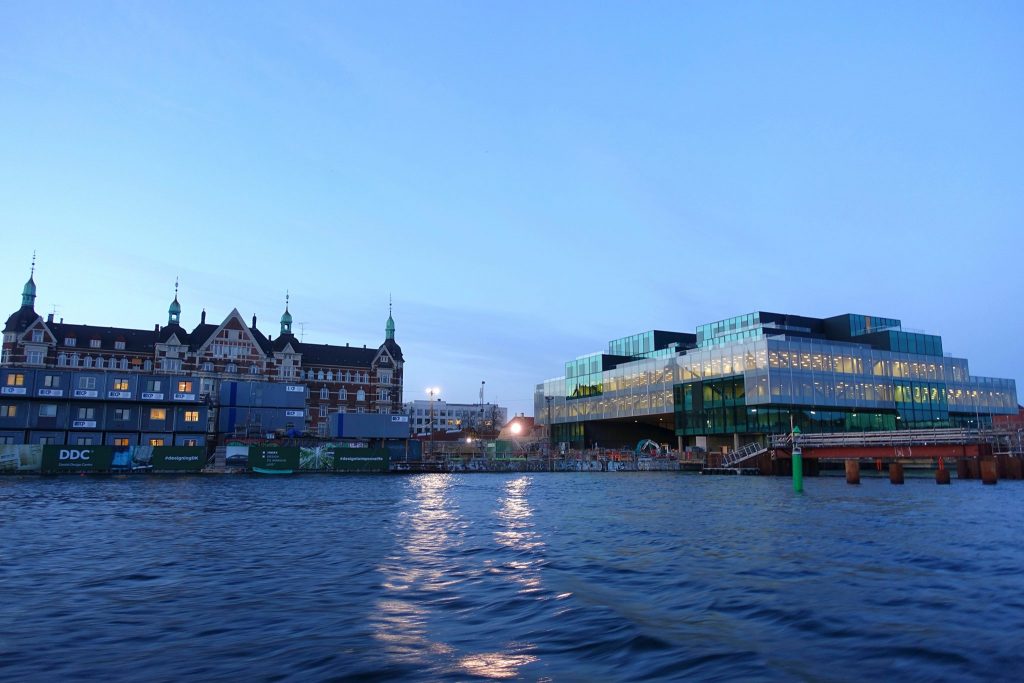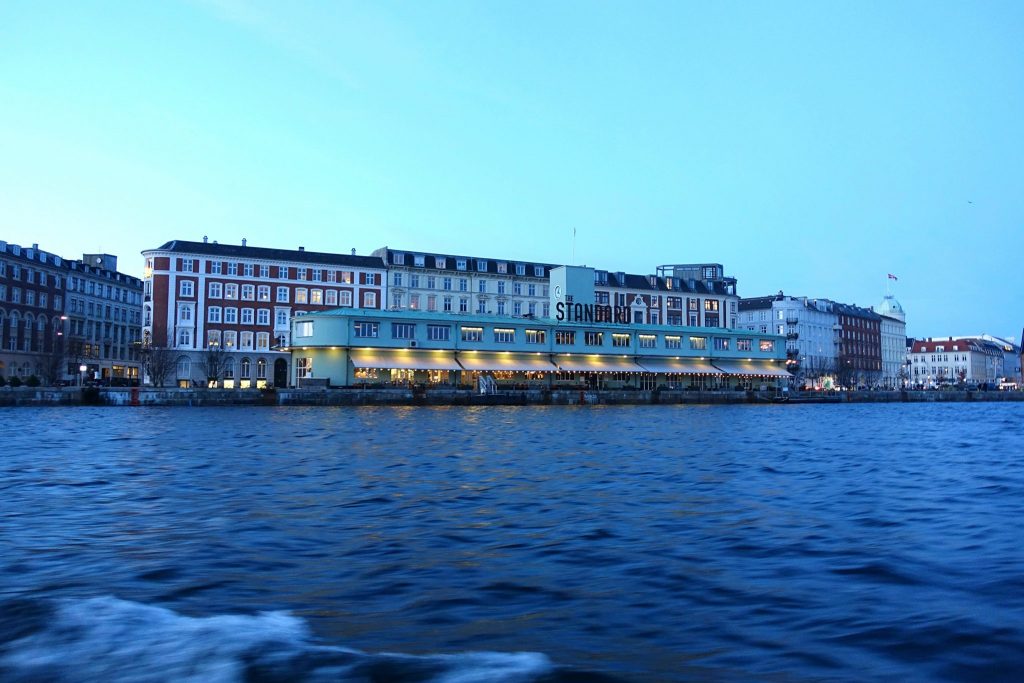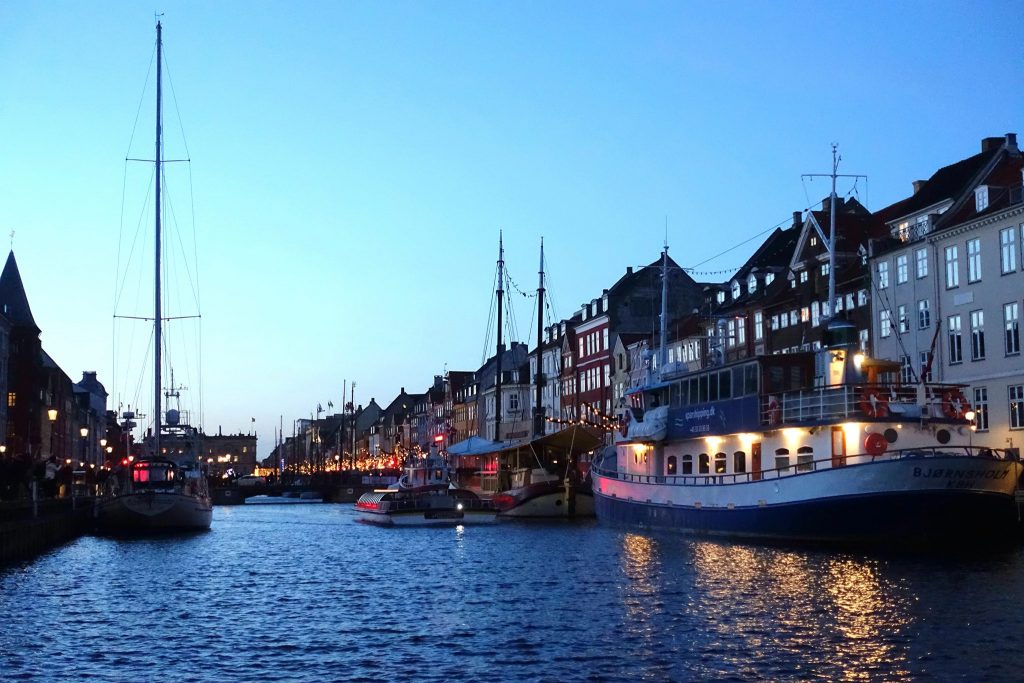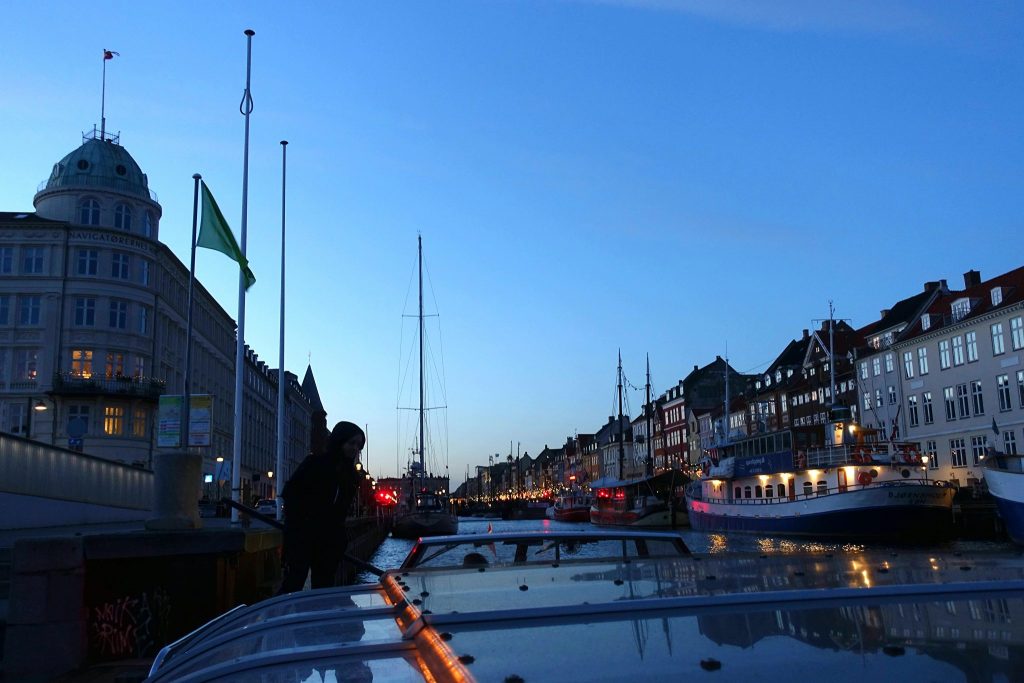 Strolling around and visiting Christmas markets
Obviously there are several beautiful areas in Copenhagen with different Christmas markets.
However, time during a weekend trip is always limited so we decided to visit Nyhavn (advantage: You can also take the boat trip from here) and check out the Christmas markets and magnificent decorations around there.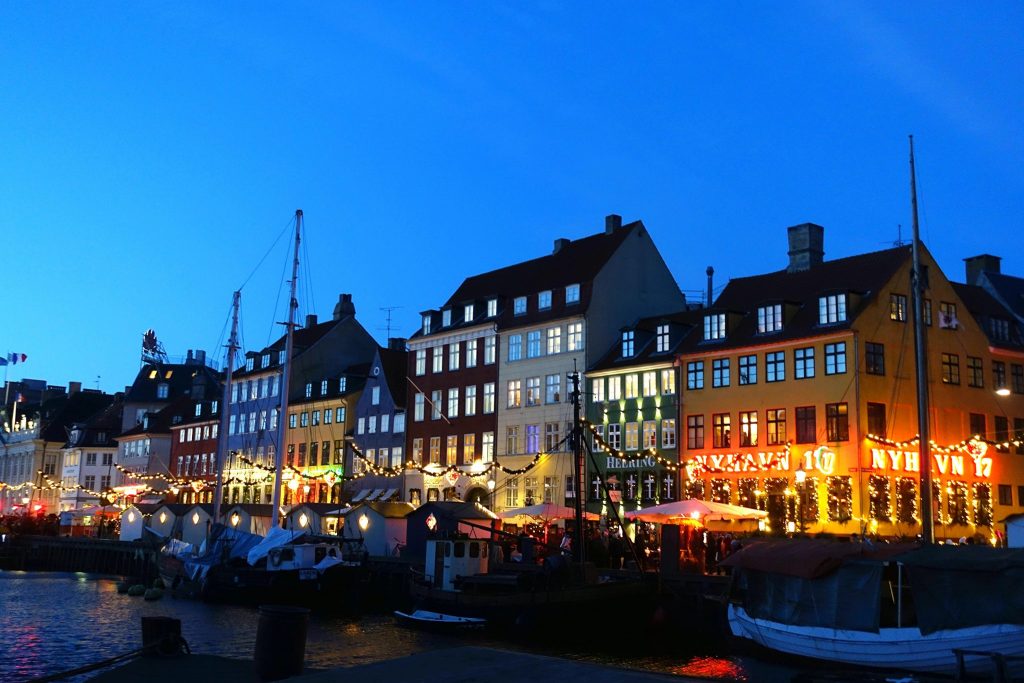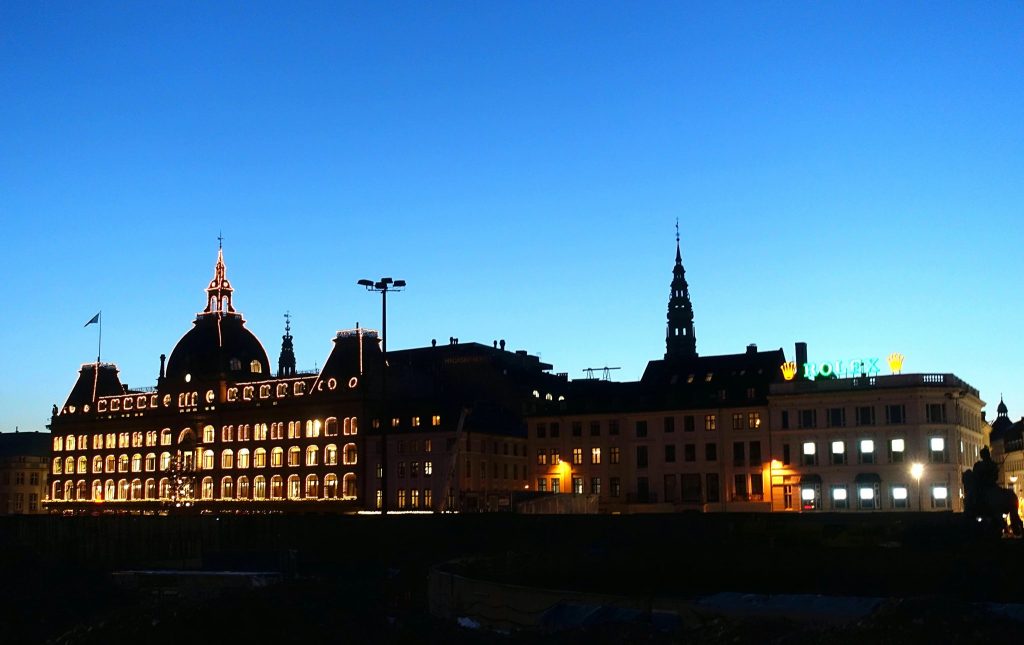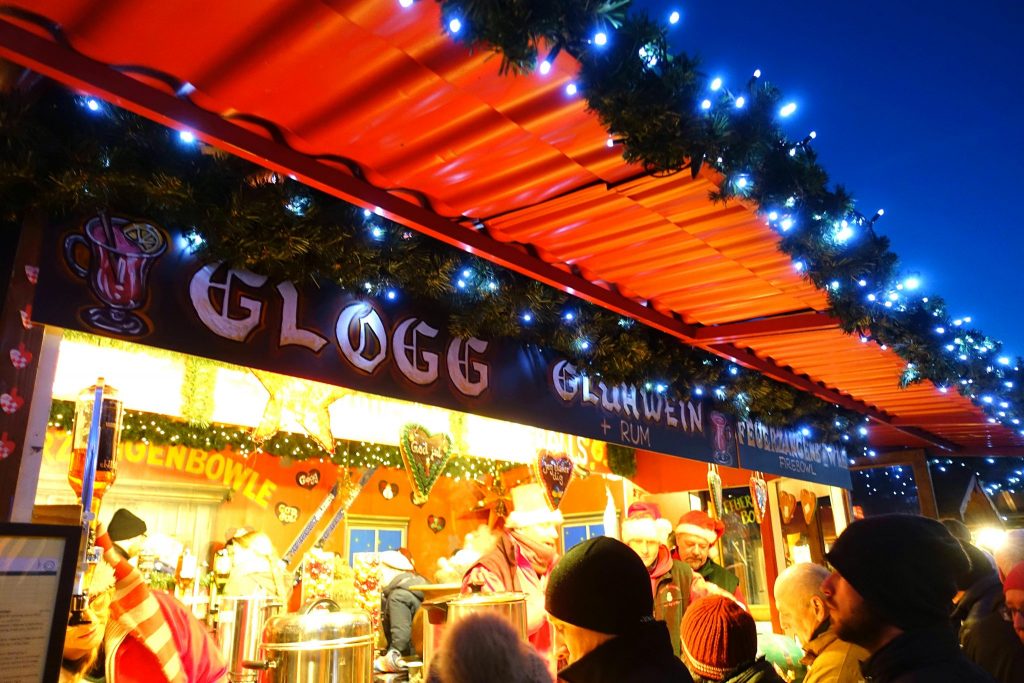 We liked the Christmas market and the area of Nyhavn so much that we came back the next morning to take one more turn after an amazing brunch at The Union Kitchen.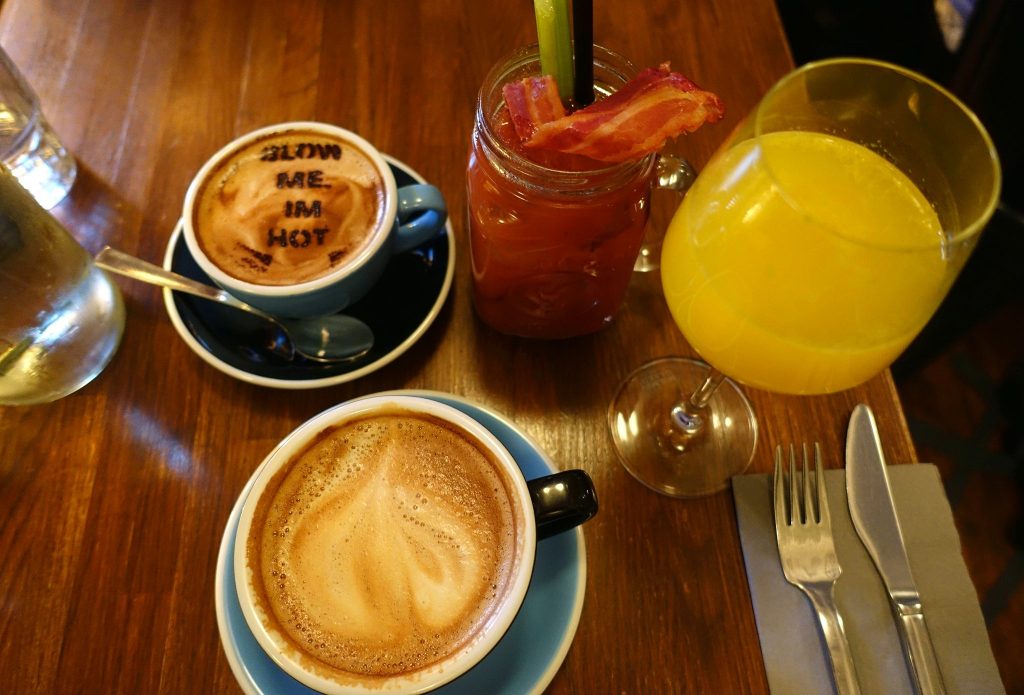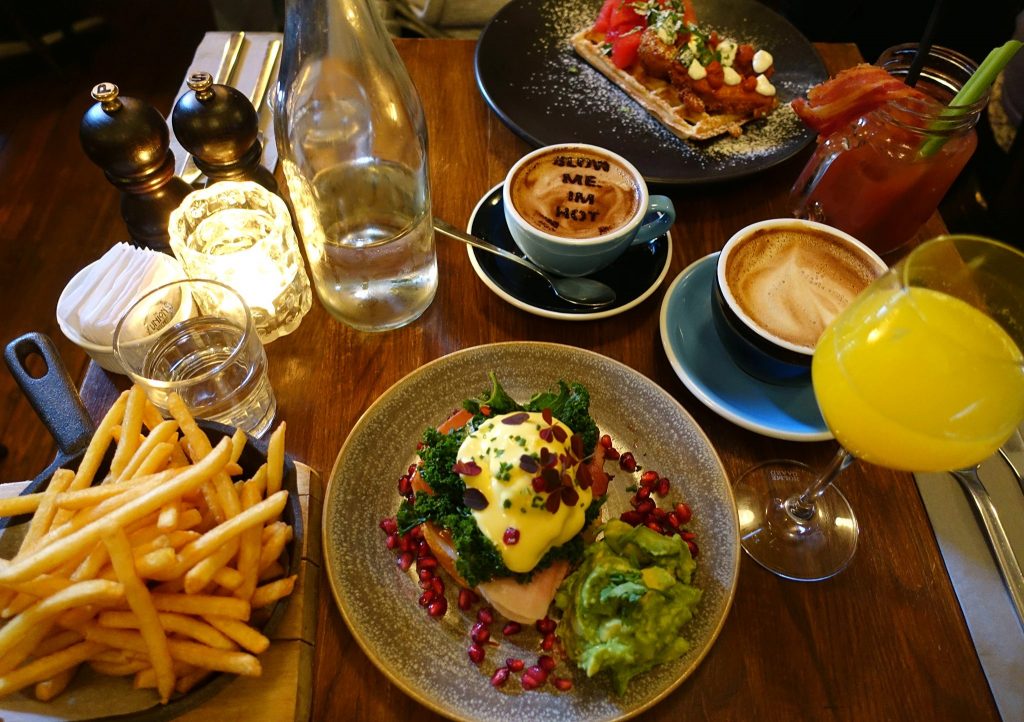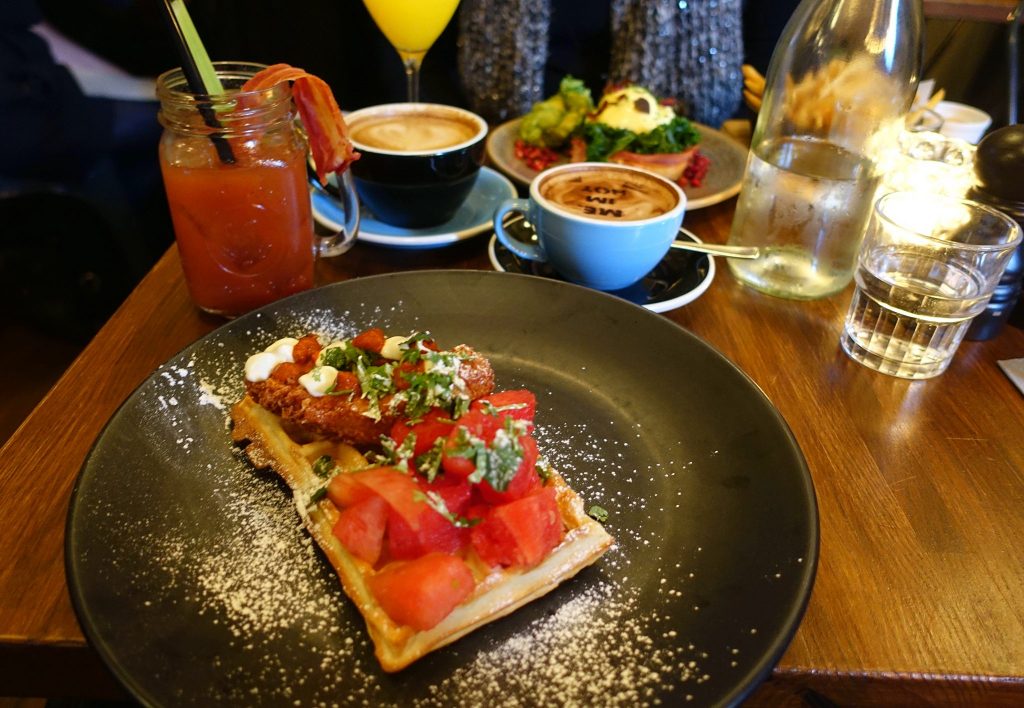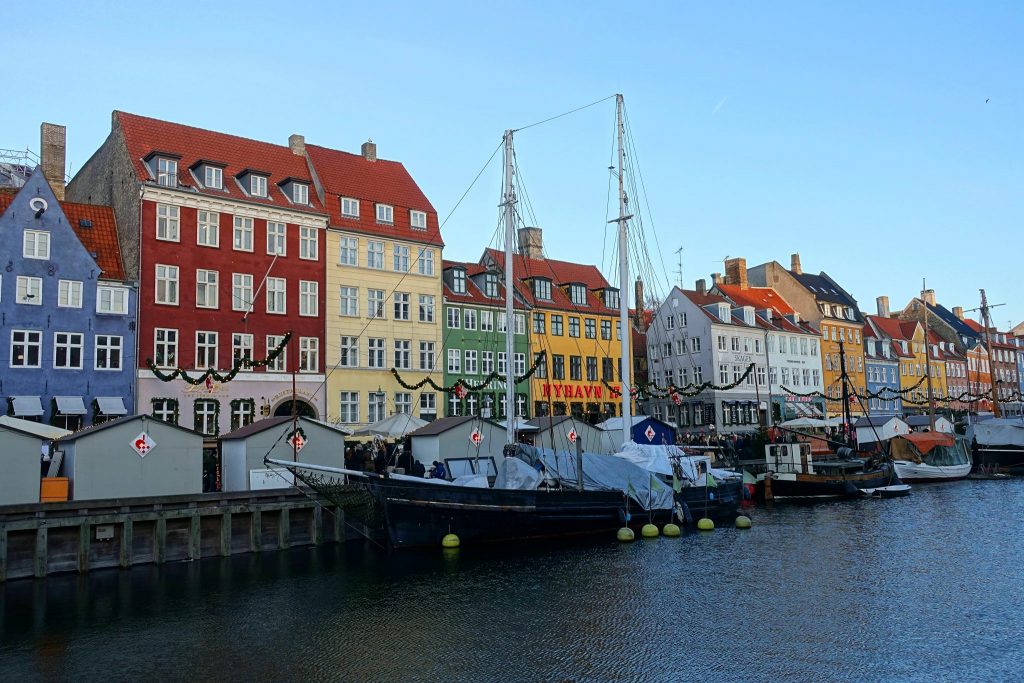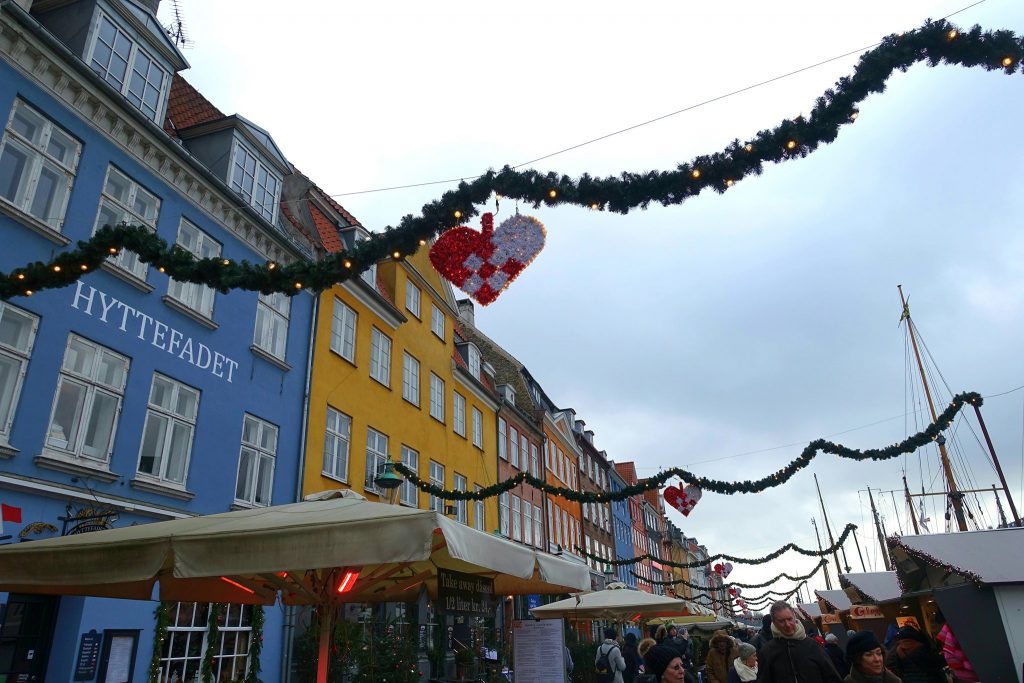 Visiting Tivoli in all its Christmas glory
Of course Tivoli is a must see when visiting Copenhagen. However, it really is most beautiful in all its Christmas glory if  you ask me.
The giant amusement park impresses with a stunning design – as mentioned above- and took our breath away with all the Christmas details!
Especially the roller coasters and carousels are so much fun! Furthermore all the Christmas food and drinks are too die for.
We spent a great evening there and had an amazing time! Remember to bring your combo-ticket from the boat trip if you want to avoid spending a long time waiting in line.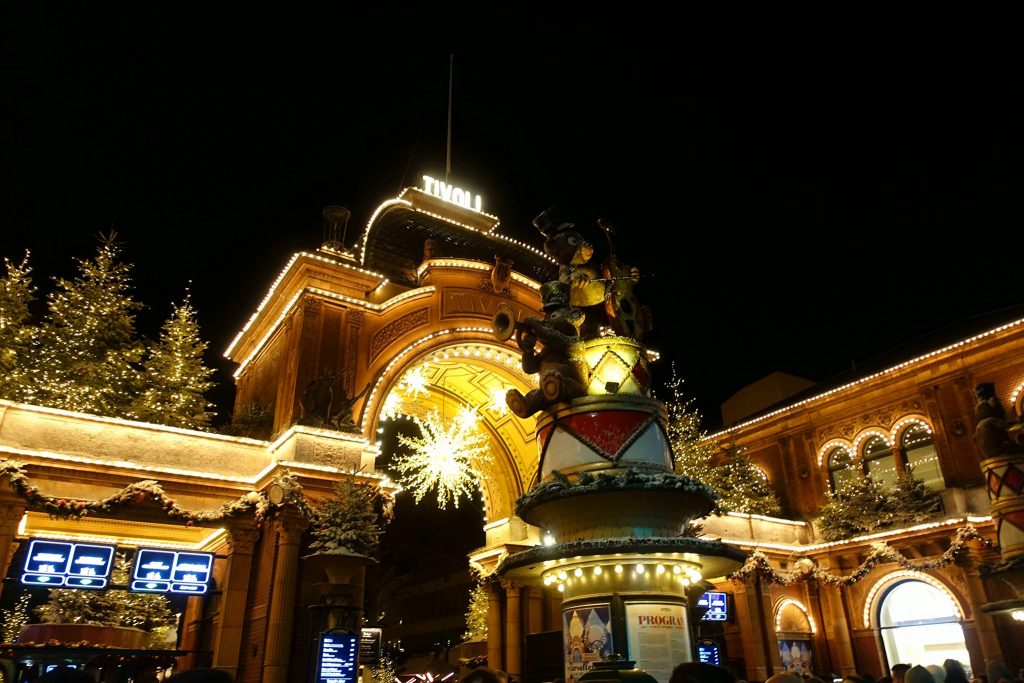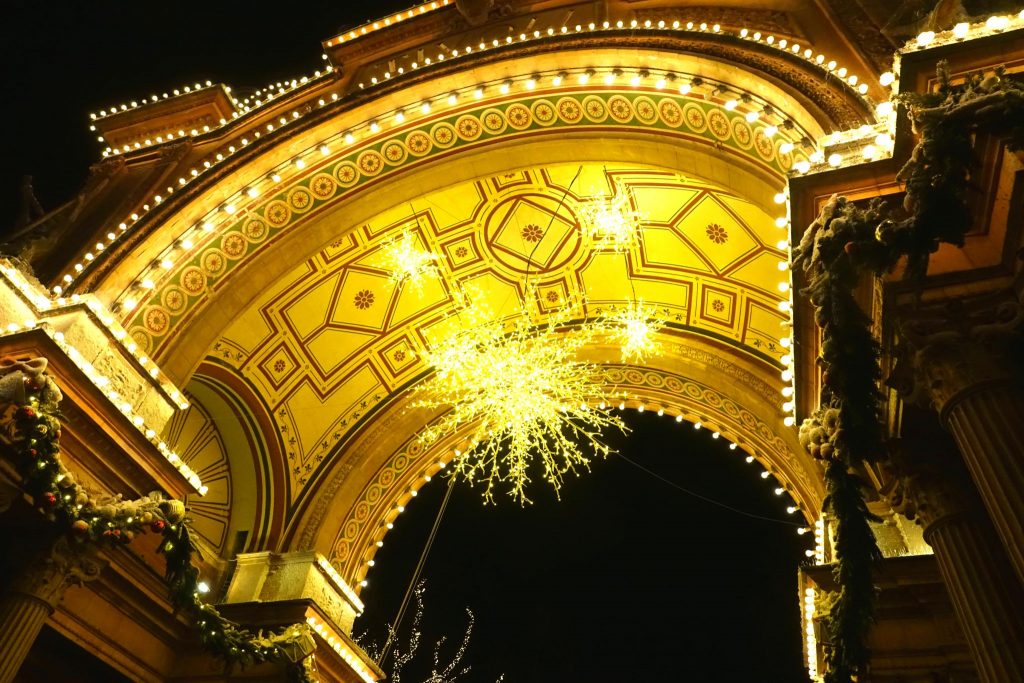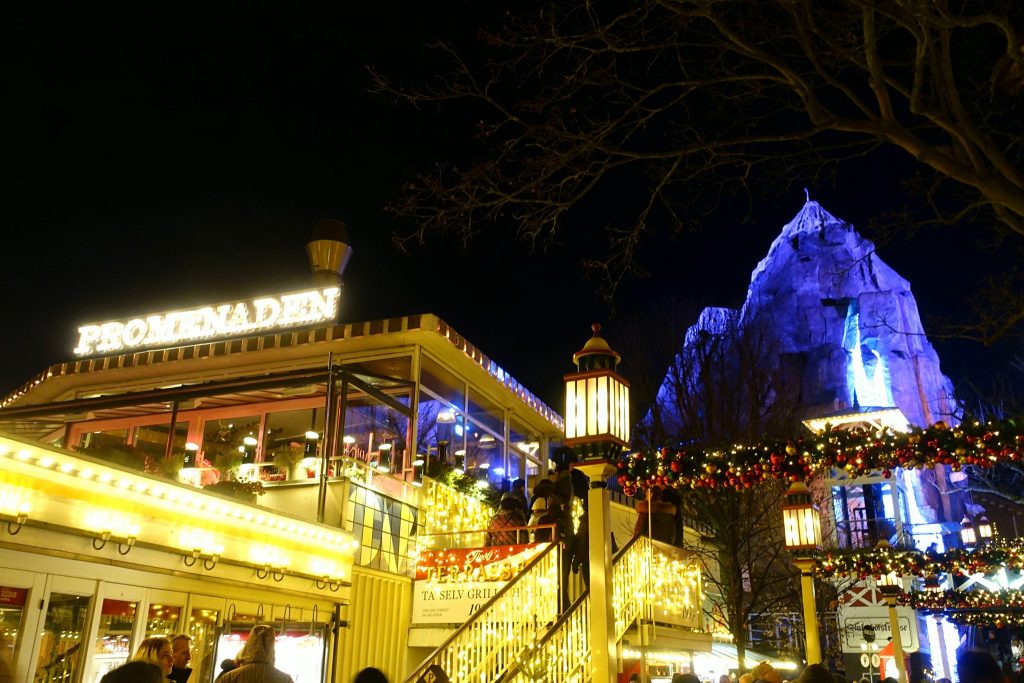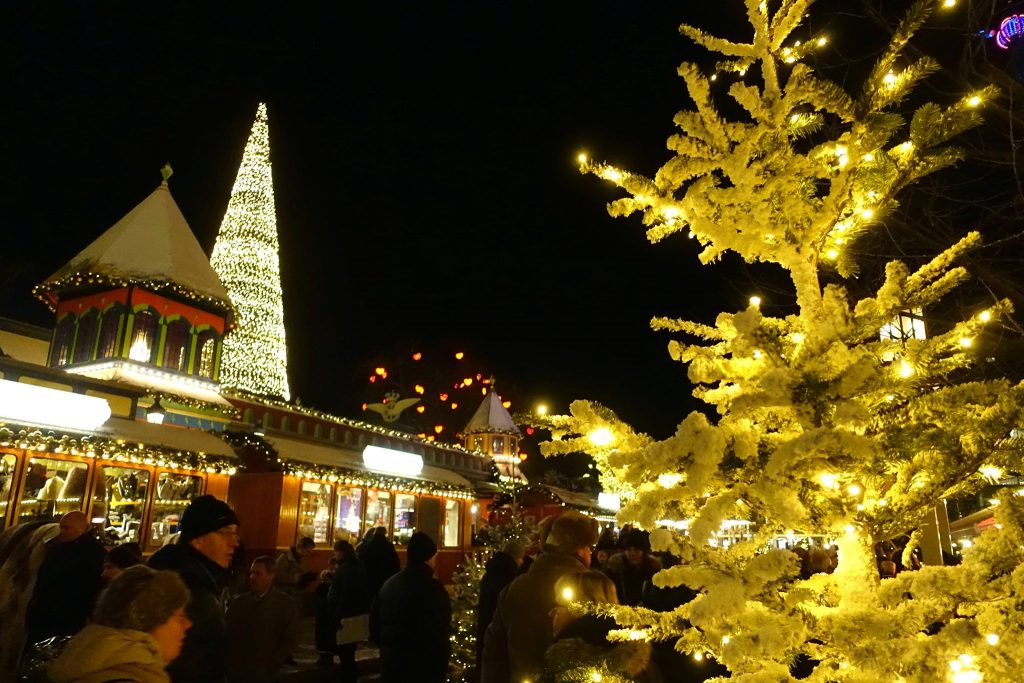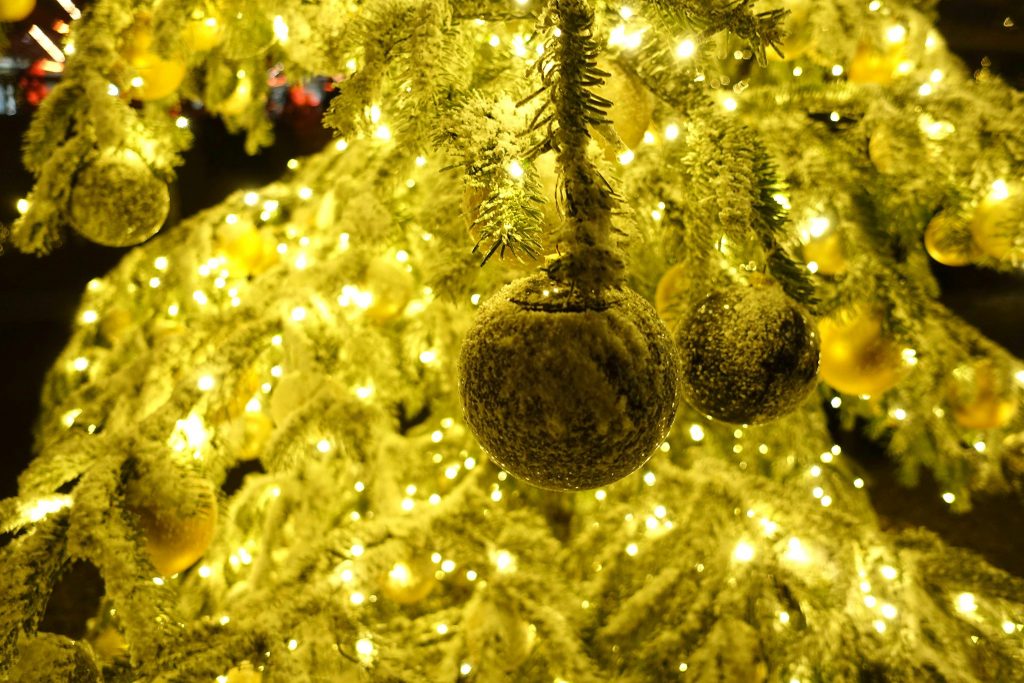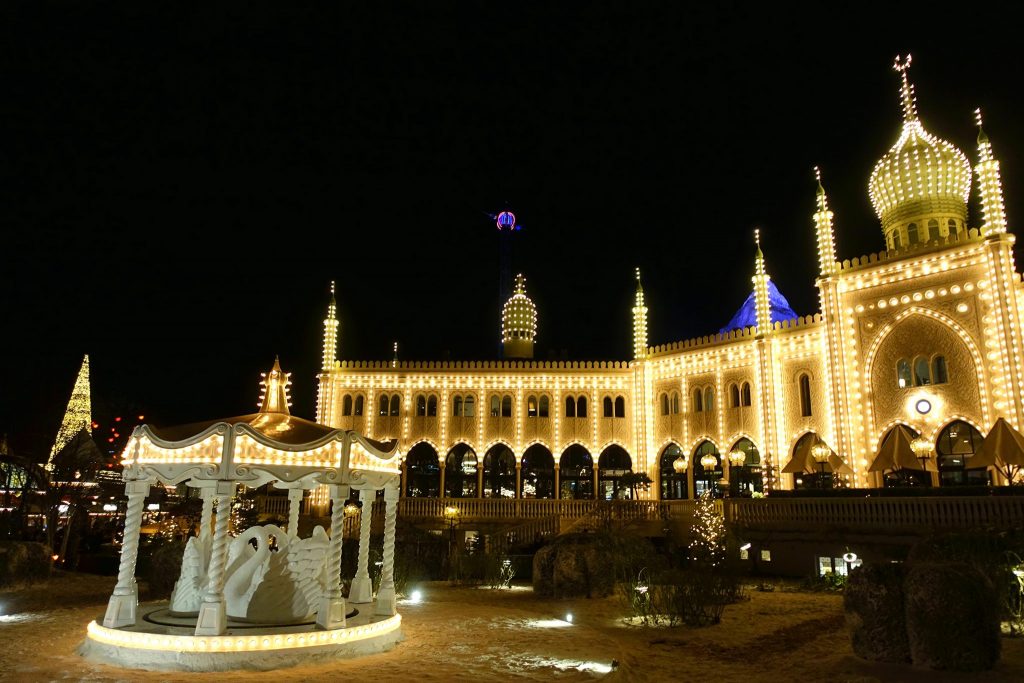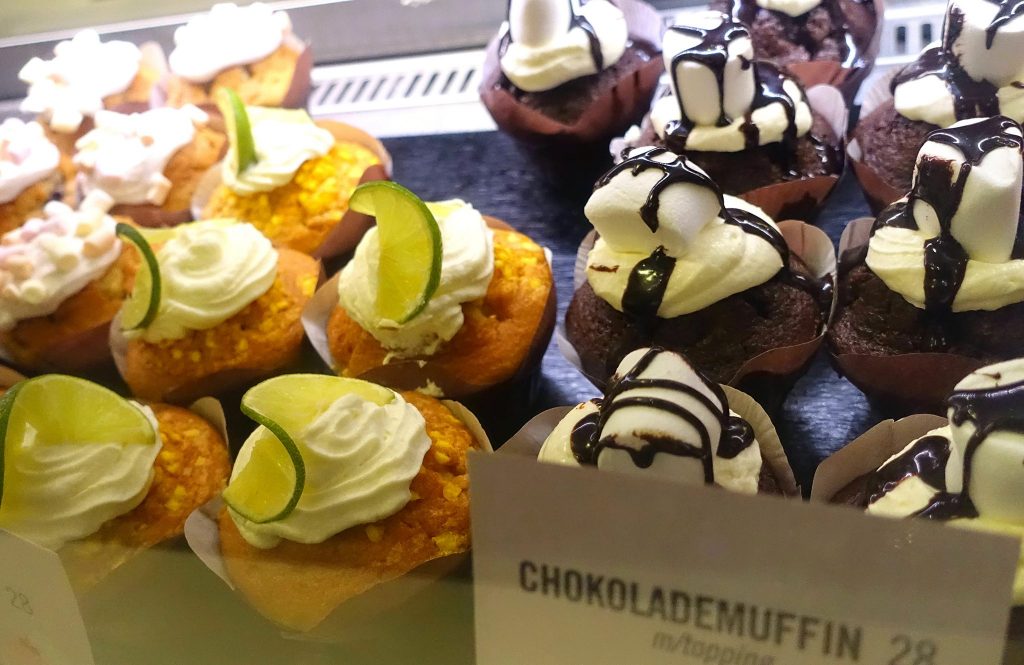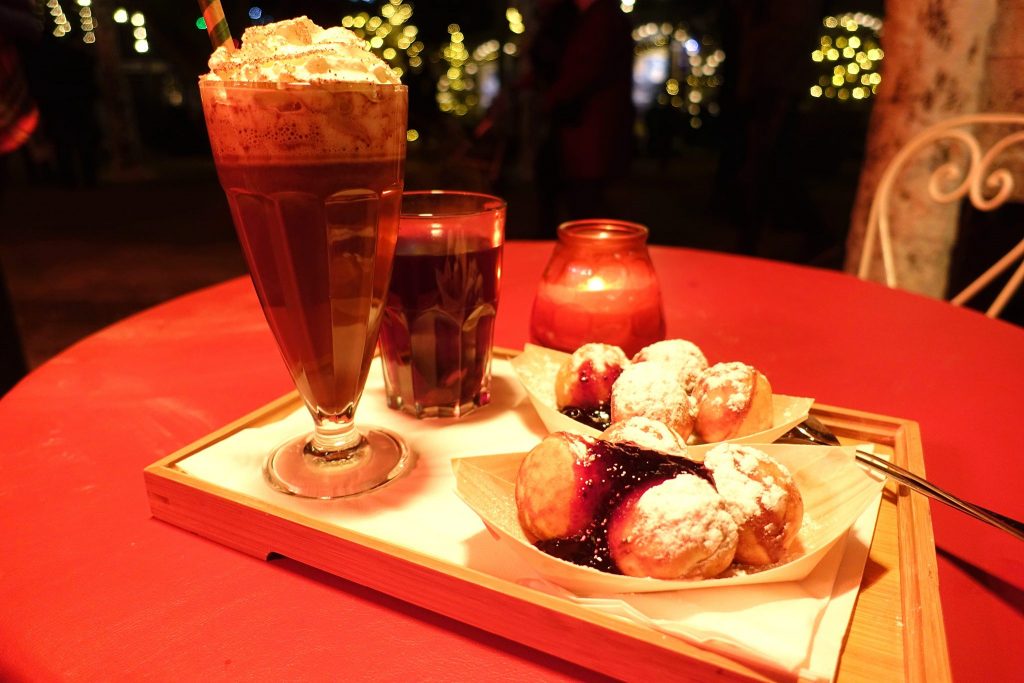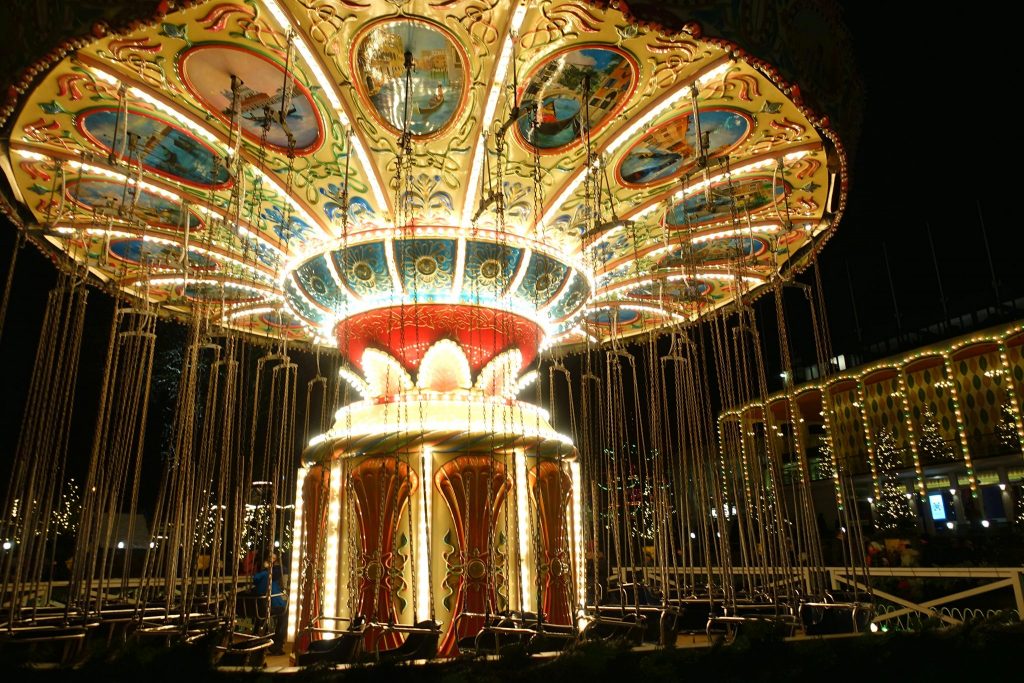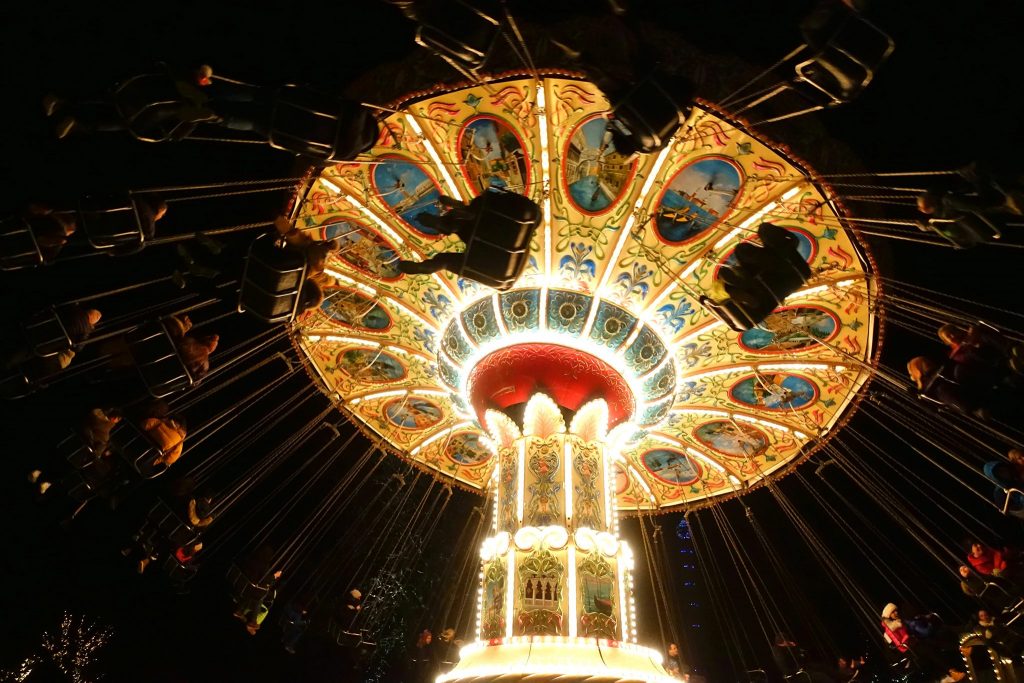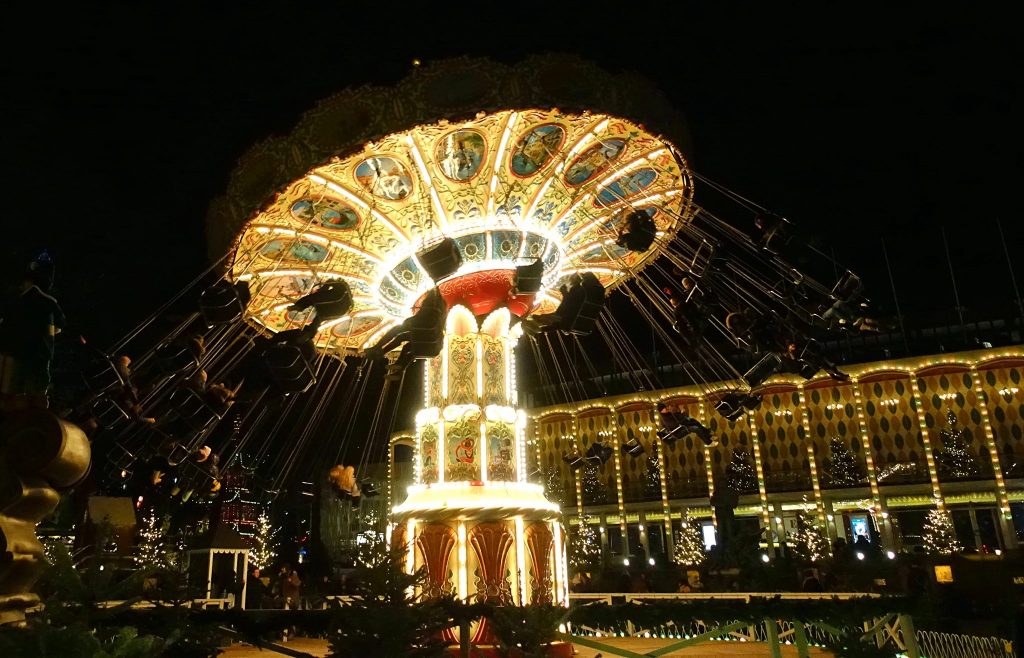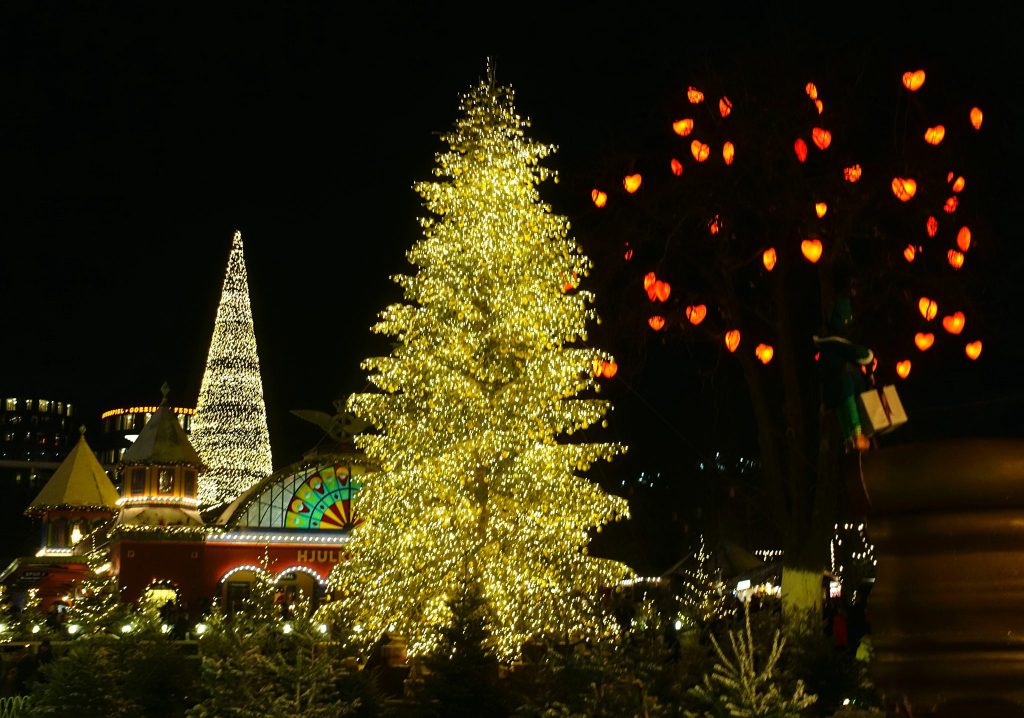 In conclusion, Christmas time in Copenhagen is a wonderful experience that you should not miss. Spending a weekend in Denmark's capital during the most festive time of the year is a great way to relax and enjoy yourselves 🙂 !
Have you ever visited Copenhagen? Feel free to share your experiences in the comments below.
I have created this post in collaboration with Brochner Hotels. Like always, all opinions expressed are my own.